Coinbase: The documentary is now available on YouTube
Mon 21 Aug 2023 ▪
3
min of reading ▪ by
Getting informed
▪
Event
COIN: A Founder's Story is a documentary directed by Emmy Award-winner Greg Kohs. It tells the story of the creation of Coinbase, the world's first publicly listed cryptocurrency company. The film follows Coinbase's founders, Brian Armstrong and Fred Ehrsam, from the beginning of their adventure to the company's listing on the stock exchange.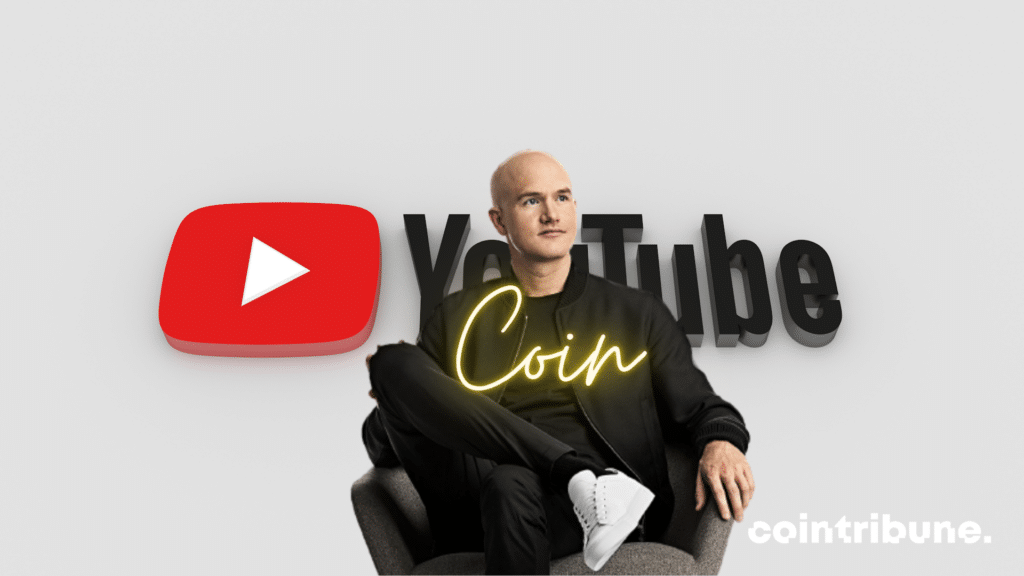 The birth of a crypto giant
In a tweet posted this Friday, August 17, Brian Armstrong announced that the documentary is now available on YouTube. According to his statements, the film explores the challenges the company faced during its creation. It also demonstrates how it managed to become a leader in the cryptocurrency industry.
What's more, viewers can learn more about the vision of these two geniuses. Among other things, the core values that motivated Coinbase's founders throughout their entrepreneurial journey. COIN: A Founder's Story is a must-see for anyone interested in blockchain technology. But also in its potential to change the world. It can be viewed for free on YouTube and is also available for purchase and rental on other platforms.
A fascinating tale of Coinbase's creation
The documentary begins by introducing the founders of Coinbase, Brian Armstrong and Fred Ehrsam. These two young entrepreneurs came up with the idea of creating a platform for investors to buy and sell cryptocurrencies. At the time, bitcoin (BTC) was still a relatively new and unfamiliar concept, and it was difficult to find ways to buy or sell it.
Armstrong and Ehrsam began working on their project in 2012, and launched Coinbase in 2013. From there, the company quickly grew exponentially. Later, it became one of the world's leading cryptocurrency exchange platforms.
The COIN documentary gives an exclusive insight into what it took to create a company the size of Coinbase. It shows the challenges and opportunities the founders faced, and traces the key milestones in the company's growth.
Brian Armstrong and Fred Ehrsam's film about Coinbase is an exploration of the world of cryptography. It explains the fundamentals of cryptocurrencies and examines the implications of this new technology for the global economy.
Receive a summary of the news in the world of cryptocurrencies by subscribing to our new daily and weekly newsletter service so you don't miss any of the essentials of Cointribune!
Le monde évolue et l'adaptation est la meilleure arme pour survivre dans cet univers ondoyant. Community manager crypto à la base, je m'intéresse à tout ce qui touche de près ou de loin à la blockchain et ses dérivés. Dans l'optique de partager mon expérience et de faire connaître un domaine qui me passionne, rien de mieux que de rédiger des articles informatifs et décontractés à la fois.
DISCLAIMER
The views, thoughts, and opinions expressed in this article belong solely to the author, and should not be taken as investment advice. Do your own research before taking any investment decisions.