Crypto: Will Cardano's ADA dethrone bitcoin and ether?
Mon 28 Aug 2023 ▪
3
min of reading ▪ by
Getting informed
▪
Crypto firm Cardano is currently battling the SEC over ADA, which is allegedly not a security. But Cardano boss Charles Hoskinson has no doubts about the potential of crypto. He sees it taking over the crypto market to the point of surpassing bitcoin and ether in value!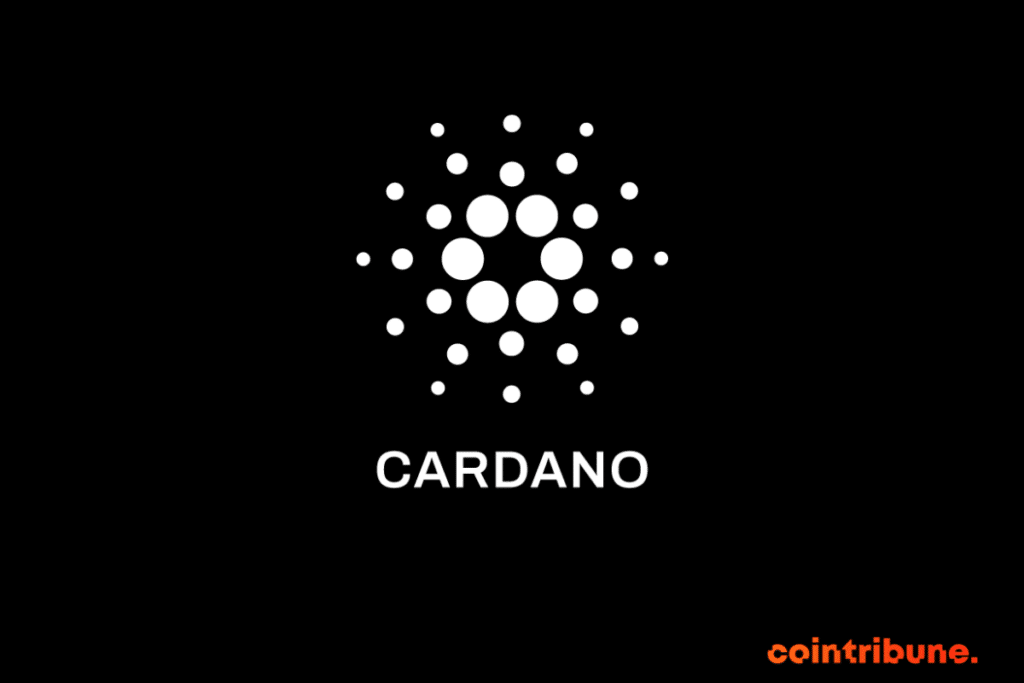 In brief:
Charles Hoskinson sees ADA surpassing bitcoin and ether.
ADA currently has a market capitalization of $9.16 billion, well behind bitcoin and ether.
Cardano intends to improve the governance structures of Bitcoin and Ethereum to achieve his goals.
ADA, the potential market leader in crypto?
Cardano CEO Charles Hoskinson is optimistic about ADA. The man in charge sees the crypto's valuation rising to the point of making it the crypto industry's most important asset.
"I think Cardano is probably going to become the biggest crypto in the world. I think it's going to become more than just a crypto. I think it's going to become the backbone of a new digital nation," said Charles Hoskinson.
As a reminder, this leading role in the crypto market is currently assumed by bitcoin (BTC). A crypto which, despite its many setbacks, is currently worth just over $26,000.
Ether (ETH) assumes this status secondarily. With a price of $1,655. A valuation that far exceeds that of Cardano's ADA. The latter is currently valued at around $0.26.
It's obvious that Charles Hoskinson is boldly projecting ADA's prospects. Is the crypto expert dreaming a little too big? He's allowed to be particularly optimistic about ADA's future.
For now, the asset appears to be light years ahead of BTC and ETH. The facts speak for themselves. Ranked eighth among the most relevant cryptos on the market, ADA has a market capitalization of around $9.16 billion.
That's peanuts compared to the $506 billion market capitalization of bitcoin (BTC). The Ethereum ETH has a market capitalization of $198 billion. How does Cardano intend to close this gap?
Cardano focuses on improving governance structures
In the current circumstances, ADA has a long way to go to pull off a coup against ETH. Let alone BTC. But Charles Hoskinson has a plan. It involves perfecting the governance structures of Bitcoin and Ethereum.
According to Cardano's boss, these structures are obsolete. In his view, they are ill-suited to the current crypto context, where neglect of governance structures can increase vulnerabilities in the long term.
Receive a summary of the news in the world of cryptocurrencies by subscribing to our new daily and weekly newsletter service so you don't miss any of the essentials of Cointribune!
Diplômé de Sciences Po Toulouse et titulaire d'une certification consultant blockchain délivrée par Alyra, j'ai rejoint l'aventure Cointribune en 2019. Convaincu du potentiel de la blockchain pour transformer de nombreux secteurs de l'économie, j'ai pris l'engagement de sensibiliser et d'informer le grand public sur cet écosystème en constante évolution. Mon objectif est de permettre à chacun de mieux comprendre la blockchain et de saisir les opportunités qu'elle offre. Je m'efforce chaque jour de fournir une analyse objective de l'actualité, de décrypter les tendances du marché, de relayer les dernières innovations technologiques et de mettre en perspective les enjeux économiques et sociétaux de cette révolution en marche.
DISCLAIMER
The views, thoughts, and opinions expressed in this article belong solely to the author, and should not be taken as investment advice. Do your own research before taking any investment decisions.