USA: Secret holder of a colossal bitcoin treasure?
Thu 31 Aug 2023 ▪
3
min of reading ▪ by
▪
Event
In the impenetrable crypto sector, every decision, every action carries weight, especially when it emanates from the most influential entity on the globe: the United States. PeckShieldAlert's recent investigation is causing quite a stir: the US government, so critical of crypto, is actually one of bitcoin's biggest holders.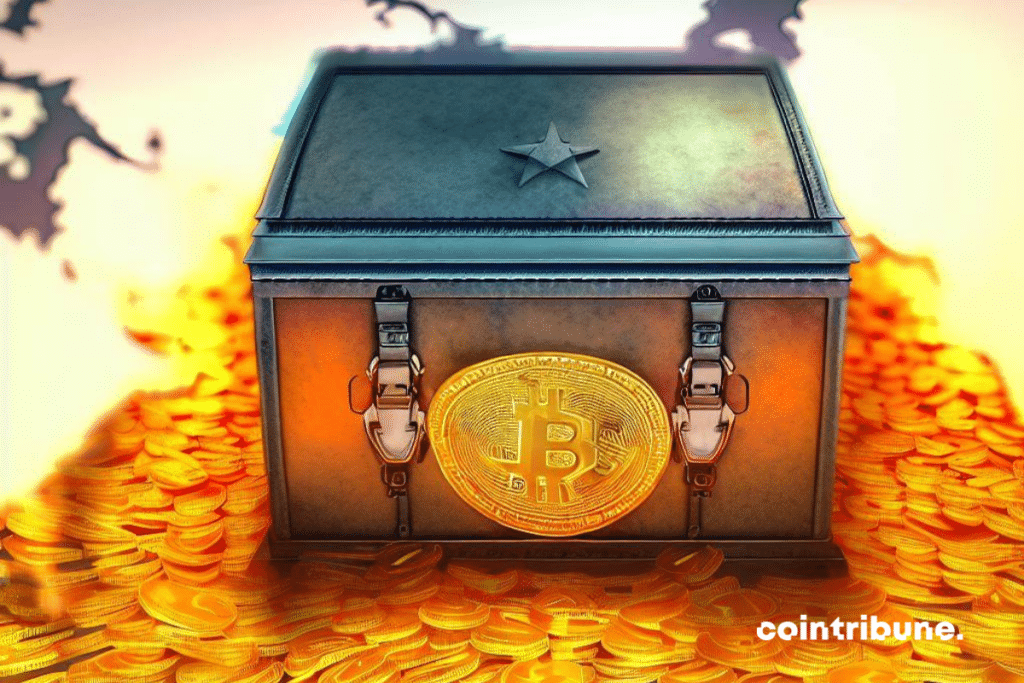 In brief:
The US government holds a $2.46 billion Bitcoin portfolio;
Secret accumulation despite strict regulation.
A striking discrepancy between crypto repression and bitcoin accumulation
The SEC, a relentless financial regulator, has often discredited the crypto giants, including Binance and Coinbase. Yet, alongside this crackdown, other branches of the US government seem to be playing a very different tune. That of accumulation.
Analysis shows that the world's fifth-largest bitcoin wallet, equivalent to a staggering $2.46 billion, actually belongs to the USA.


A discovery made all the more surprising by the fact that these bitcoins appear to have come from the Bitfinex hack in 2016. A subsequent transfer of $21.88 million in bitcoin, associated with the DOJ, adds another layer of mystery to the case.
PeckShieldAlert's tweet reveals more: a wallet valued at $75 million in 2017 has increased in value tenfold, now reaching $3.6 billion. A meteoric growth that highlights the explosive dynamics of crypto.
Unexpected consequences for US bitcoin policy
With this revelation, the USA finds itself at a crossroads. On the one hand, draconian regulation, and on the other, a silent but massively profitable accumulation of bitcoins. If the US government sees crypto as a potential threat to its currency, why stockpile so much of it?
Other countries will certainly be watching this strategy with interest, perhaps reassessing their own policies towards bitcoin. The USA's moves could very well set a new standard for how sovereign nations approach crypto in the future.
This surprising discovery highlights a fascinating double game. While crypto regulation remains at the center of debate, the enigma remains: why the bitcoin buildup? Is it a sign of an imminent transition to digital currency, or of a long-term investment strategy? For the time being, the United States remains silent and has not prevented the SEC's defeat by crypto.
Receive a summary of the news in the world of cryptocurrencies by subscribing to our new daily and weekly newsletter service so you don't miss any of the essentials of Cointribune!
Fasciné par le bitcoin depuis 2017, Evariste n'a cessé de se documenter sur le sujet. Si son premier intérêt s'est porté sur le trading, il essaie désormais activement d'appréhender toutes les avancées centrées sur les cryptomonnaies. En tant que rédacteur, il aspire à fournir en permanence un travail de haute qualité qui reflète l'état du secteur dans son ensemble.
DISCLAIMER
The views, thoughts, and opinions expressed in this article belong solely to the author, and should not be taken as investment advice. Do your own research before taking any investment decisions.