USDC Crypto on Thin Ice Amidst Binance Turmoil
Fri 29 Sep 2023 ▪
3
min of reading ▪ by
▪
Crypto regulation
While Binance finds itself in the SEC's crosshairs, another crypto, USDC, finds itself caught up in this storm. But what's really going on, and why is Circle concerned?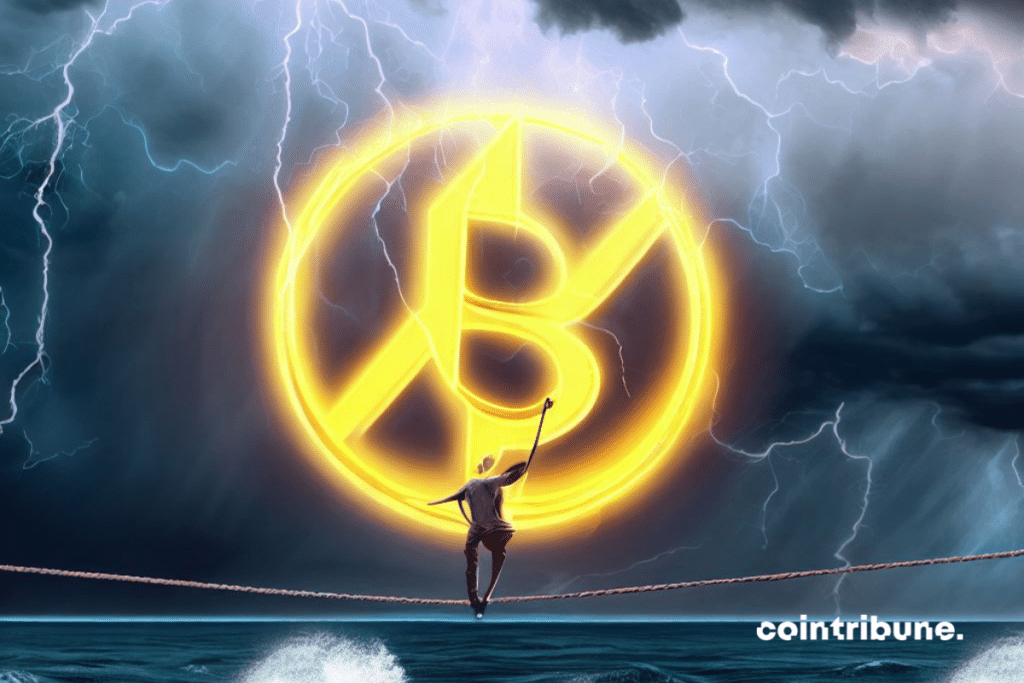 USDC and the crypto-classification debate
The SEC has always been vigilant when it comes to crypto regulation, and Binance is currently in its sights. This move has caused a stir in the industry, prompting Circle to intervene. The reason? USDC, a stablecoin backed by Circle, is directly threatened by these regulations.
Crypto company Circle has thus raised a key argument: stablecoins, like USDC, should not be considered securities.
In their view, these tokens lack the distinct characteristics of investment contracts. To support their view, they cite decades of case law, suggesting that a simple sale of assets with no post-sale obligations does not create an investment contract.
Stablecoins: a regulatory issue
In February, Jeremy Allaire, CEO of Circle, expressed a clear opinion on how assets, such as crypto USDC, should be regulated.
Rather than falling under the purview of the SEC, he believes they should be under the jurisdiction of banking regulators. This position was in response to a previous SEC action against Paxos, linked to the BUSD stablecoin.
The stablecoin debate doesn't stop there. In June, the SEC took the bold step of suing Binance and its CEO, Changpeng Zhao. The commission classified a staggering $115 billion of crypto assets, including the BUSD, as securities, arguing that their nature promised future profits, making them investment contracts.
The battle between Binance and the SEC is shaping up to be a turning point for the crypto sector. Circle, with its stablecoin USDC, is caught in the middle, struggling to establish a clear position in this regulatory melee. As the turmoil continues, one question remains: how will this case influence the future of crypto as a whole? In the meantime, Saudi Arabia is ditching the dollar in favor of crypto.
Maximize your Cointribune experience with our 'Read to Earn' program! Earn points for each article you read and gain access to exclusive rewards. Sign up now and start accruing benefits.
Fasciné par le bitcoin depuis 2017, Evariste n'a cessé de se documenter sur le sujet. Si son premier intérêt s'est porté sur le trading, il essaie désormais activement d'appréhender toutes les avancées centrées sur les cryptomonnaies. En tant que rédacteur, il aspire à fournir en permanence un travail de haute qualité qui reflète l'état du secteur dans son ensemble.
DISCLAIMER
The views, thoughts, and opinions expressed in this article belong solely to the author, and should not be taken as investment advice. Do your own research before taking any investment decisions.