How Do I Buy and Sell Tether (USDT)?
Sat 10 Apr 2021 ▪
10
min of reading ▪ by
Even though Tether is a rather special cryptocurrency in that one USDT will always be worth $1.00, it should still be considered as another crypto asset. Therefore, it is fair to ask the question of how to buy or sell Tether.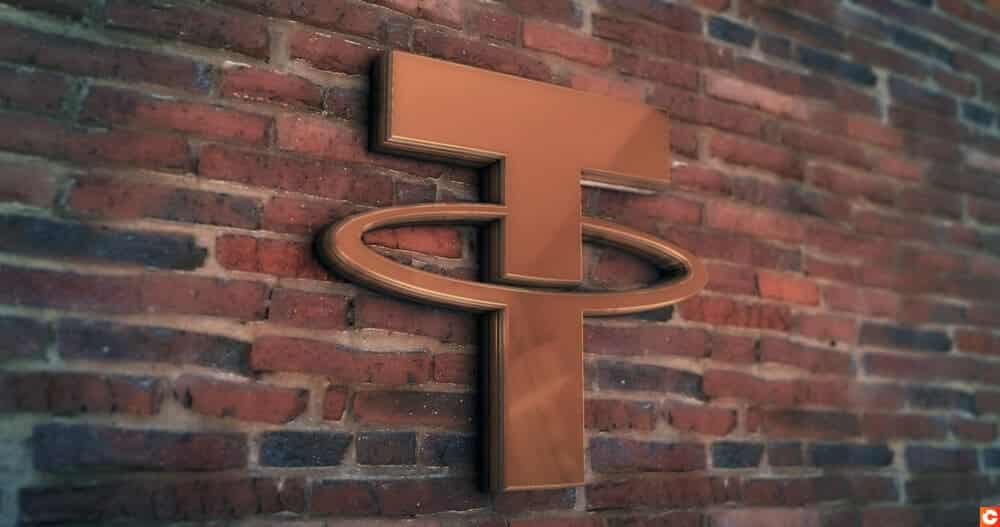 In this guide, we are going to explain the different options available to you to buy or sell your USDT tokens. As you will see, the logic is very similar to that of other digital assets, despite the peculiarity of Tether.
Where should I carry out my transactions?
No matter what cryptocurrency you want to get hold of, it's always important to go to a trusted exchange to buy or sell to avoid getting scammed by an unscrupulous platform.
In the table above, we set out a few reliable exchanges that we have personally tested and reviewed for you. Because of our experience in the crypto world, we know which are the best platforms where you can buy and sell Tether safely.
Our list is obviously not exhaustive, as there are hundreds of different exchange sites that allow you to buy and sell USDT. However, we strongly recommend that you never register on a questionable site so that you don't fall for a scam. If you have any doubts about the reliability of the exchange you want to use, choose one of the sites we recommend for your transactions instead to limit your risk.
The methods available to buy USDT tokens
Tether is, despite its sometimes questionable reputation, a popular and highly capitalised digital asset. As a result, you have many options at your disposal for buying USDT tokens.
Here are the top methods of buying Tether in 2021.
Buy Tether with a credit card
Some platforms allow you to buy Tether with a credit card, but unfortunately, this is not the case everywhere. The exchange sites that allow fiat to be swapped directly for crypto in the most simple method out there generally have a fairly small number of crypto assets that can be directly exchanged for pounds or dollars.
In the unlikely event that you cannot directly purchase USDT with your bank card, there will have to be an intermediate step. You will need to start by getting a popular digital asset, like BTC or ETH for example, and then transfer it to a platform that allows you to trade it for USDT.
Buy USDT with a bank transfer
As strange as it seems for the top stablecoin by market cap, you can't always purchase USDT with a bank transfer. While some exchanges allow it, others will not. Again, you'll need to first get a popular cryptocurrency by wire transfer before you can go on to convert it to Tether on another platform.
What are the other payment options for buying USDT tokens?
Only the most popular crypto-assets can be bought directly with a payment method that uses legal tender. Thus, it will be difficult to buy USDT tokens with paysafecard, Skrill, PayPal or even with cash, although it is possible on some sites.
Buy Tether with Bitcoin or Ethereum
If you are on the minority of platforms that do not allow Tether to be bought with real money, then you will need to firstly buy another, high-cap digital currency to complete this task.
Bitcoin and Ethereum are the only two cryptocurrencies that fit the bill, as they have the widest range of different trading pairs. They are the most suitable and easiest cryptocurrencies to buy. On all platforms that offer their users Tether, it will be possible to buy USDT tokens with BTC or ETH.
Why should I secure my USDT tokens on a wallet?
Once your USDT tokens are in your pocket, you should now put them in a safe place. If you leave them on the exchange site where you purchased them, you expose yourself to the risk of them being stolen in a platform hack. Even though exchanges are increasingly secure, this is a risk that you can easily avoid by securing your USDT tokens on a suitable storage wallet.
To find out how to secure your USDT tokens, we invite you to take a look at our article on the best Tether wallets (insert link). Several different storage wallets are set out and you just need to choose the one that suits your cryptocurrency needs the most.
How do I sell Tether?
As Tether is the number one stablecoin, with hundreds of trading pairs across practically every exchange, it makes sense that you would want to sell it. To accomplish this sales transaction, the steps are similar to those necessary for purchasing it.
In the event you are on a trading platform that bridges the gap between the crypto/fiat world, then it will be easy to convert this digital asset into legal tender. Once done, all you have to do is withdraw the amount into your personal bank account.
If you are on an exchange that does not allow you to sell your USDT for pounds or dollars, you will have to think about converting your USDT into BTC or ETH beforehand. Then you can sell them for fiat money.
The reasons that can push you to sell your USDT tokens
Tether has been talked about a lot since its inception and very often, this talk is not positive. As a result of this FUD, many people have wanted to sell their USDT tokens. But there may be other reasons, here are just a few:
When the cryptocurrency market is in the bull run. In this case, it is better to place your investments in the cryptocurrencies that seem the most profitable or, failing that, simply in Ethereum and Bitcoin. By keeping your holdings in USDT, they will not change in value due to their pegging to the dollar and you will miss out on big profits.
If you notice bad news about the project. Periodically, there are rumours that Tether does not actually have enough real dollars to back up the USDT supply. So far, these have been unfounded rumours. However, it is possible that one day this will be proved to be the case. You would then have to sell your USDT as quickly as possible before a collapse in prices.
You think another stablecoin is more attractive. Tether isn't the only stablecoin on the block. Others have already emerged and more will appear. Among these, your attention may be drawn by a particular stablecoin that you find more reliable. In this case, do not hesitate to sell your Tether (in part or in whole) to invest in this other stablecoin – at the end of the day, they should have a similar, unfluctuating price!
You may also want to use a stablecoin based on the legal tender in your country (the Pound in the UK, the Euro in Ireland, etc.) rather than the US dollar.
What is the tax legislation surrounding the sale of USDT?
The UK is ahead of the game when it comes to defining what a crypto asset like Tether is and where you stand from a tax point of view. In short, if you are trading USDT (or any other cryptocurrencies for that matter) like you would shares or securities when you dispose of them into fiat (i.e. £) you are liable to pay capital gains (currently 10% and 20% depending on your income tax level – this is of course after your £12,300 Capital Gains tax-free allowance).
Regulations vary by country, so we recommend that you inquire based on the country in which you are selling.
Conclusion
As you can see, buying and selling Tether tokens is not really that complicated. However, the process can become a bit more complex when it is not directly possible to obtain USDT on an exchange – an extremely unlikely scenario.
In the event that the exchange allows you to purchase Tether directly for legal tender, then simply choose the deposit method of your choice and the number of USDT you wish to purchase. If by bad luck it is not possible to buy USDT directly, then you will have to first buy another digital asset and then trade it for Tether.
When you want to sell your USDT, the logic remains the same. Either you can sell them directly for fiat money, or you will need to go through a digital asset that will bridge these two operations. Additionally, due to the constant value of a USDT, which will always be worth $1, you may prefer to keep these tokens rather than sell them allowing you to continue investing in digital currencies in the future.
If you would like more information about USDT, you can take a look at our guides on this project. We have several articles related to this famous stablecoin, each time addressing a particular subject.
Recevez un condensé de l'actualité dans le monde des cryptomonnaies en vous abonnant à notre nouveau service de newsletter quotidienne et hebdomadaire pour ne rien manquer de l'essentiel Cointribune !
Just your average global millennial embracing, and interested in, the future of money and finance. Excited by blockchain tech as well as fintech but have a special passion for DeFi and Yield Farming, what will this technological disruption bring next?
DISCLAIMER
The views, thoughts, and opinions expressed in this article belong solely to the author, and should not be taken as investment advice. Do your own research before taking any investment decisions.