How Do I Create a KuCoin Account?
Mon 15 Feb 2021 ▪
17
min of reading ▪ by
Originally from Hong Kong, KuCoin is a Bitcoin and cryptocurrency exchange that is among the easiest platforms to use today. Its youth in the cryptocurrency sphere is compensated by the experience accumulated by its development team. They have been able to provide a service perfectly suited to crypto traders' expectations. We will show you how to create an account in this KuCoin tutorial.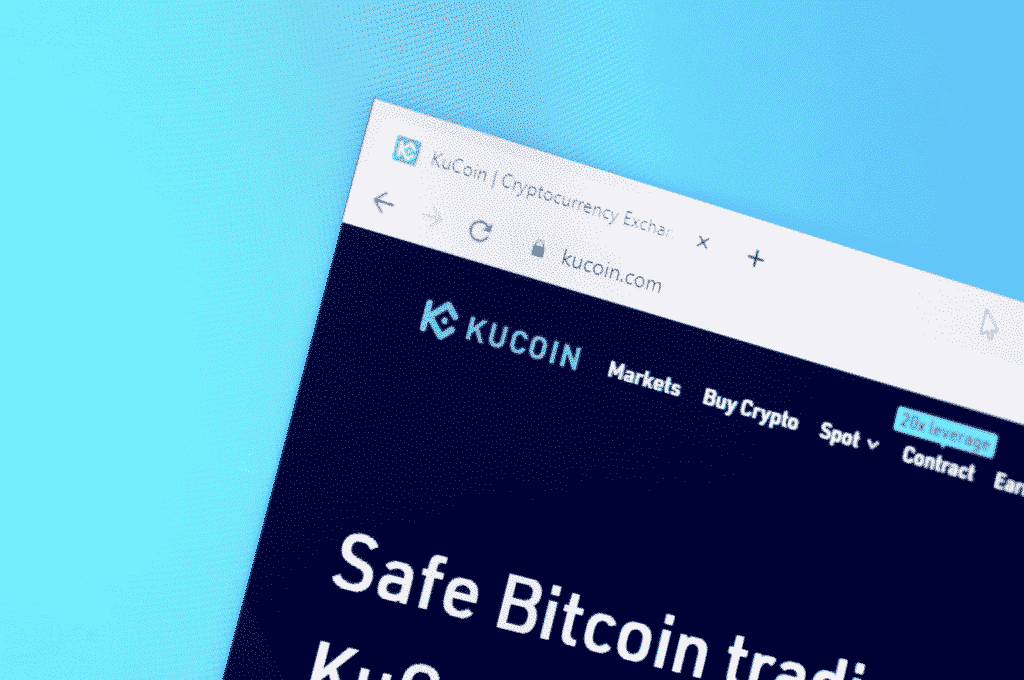 What is KuCoin?
At the time of writing, KuCoin is one of the hottest exchanges around. Therefore it may be surprising to hear that this platform is also very young. Let's take a closer look at the history of this platform, as well as what makes it unique.
The platform's history
KuCoin was created as recently as 2017. However, like Binance, it has quickly proven itself and won over a large number of users.
Prior to the KuCoin project, there was another platform known as Kubi.com, dating back to 2013. It was the original Kubi.com team who had actually begun to design the technical architecture of KuCoin.
Since China's regulatory conditions were not favourable for exchange platforms, the company decided to move to Hong Kong, which allowed them to go international.
What does KuCoin offer?
Those familiar with Binance will find KuCoin easy to use, as it shares many similarities with the world's biggest cryptocurrency exchange. KuCoin is primarily an exchange, meaning it mainly deals with the exchange of cryptocurrencies. Its advantage over Binance is that it offers more currency pairs. Where Binance restricts itself to a small part of the entire coin market, KuCoin is known to add new cryptocurrency pairings regularly.
As a reminder, when we talk about 'cryptocurrency pairings' we are talking about cryptocurrencies that can be exchanged for others. For example, 'Bitcoin pairs' are all the cryptocurrencies that can be exchanged for Bitcoin. This is also known as a trading pair. Since its inception, KuCoin has grown steadily, to the point where you can trade more than 200 cryptocurrencies.
In addition, KuCoin offers users the opportunity to purchase cryptocurrency directly on the platform. You can make so-called 'P2P' purchases, which means 'Peer to Peer', also known as 'Off Exchange' transactions. Basically, this means that these transactions are done with other users. You are put in contact with sellers who give you their prices to buy cryptocurrency. You can also buy cryptocurrency directly with your credit card on the platform.
KuCoin Shares (KCS): the platform's cryptocurrency
Just like Binance has its own cryptocurrency, binance coin (BNB), KuCoin has its own asset: kucoin shares (KCS). This cryptocurrency is what allowed the platform to increase its notoriety, because it allows users to take advantage of a range of bonuses.
First, obtaining KCS allows holders to earn a portion of the platform's transaction fees. Each day, a portion of the fees applied to transactions are split evenly among KCS tokens. Thus, the more KCS a user has, the higher their dividend will be. This is the reason why active users acquire a passive income on the platform.
The majority of KuCoin's transaction fees go to users (90% in total). This means KuCoin only retains 10% of the fees associated with trading and the rest is returned to its users. Almost 50% of this fee goes to users with KCS tokens while the remaining 40% is shared through various invite bonuses.
Also, for every 1,000 KCS tokens held, the holder benefits from a 1% discount on their trading fees. Of course, there is a limit, which has been set at 30%. To put it simply: the more KCS tokens a user has, the more money they will earn through dividends and the less transaction fees they will pay.
In addition, KCS is a cryptocurrency that can be used to buy other cryptocurrencies.
Good to know: Unlike other platforms, KuCoin applies a flat rate for all transactions carried out there. Deposits are unlimited and completely free, while its transaction fees are low.
Why use KuCoin?
Although new, the KuCoin platform is still an excellent exchange, thanks to its developers researching blockchain technology and its technical architecture long before the platform's conception. The result is that the team has had several years to take care of the finer details and above all to provide an efficient service. Therefore, before seeing how to create, validate and secure your account, we will look at what  the advantages as well as the disadvantages of the platform are.
The advantages of KuCoin
KuCoin strives to set itself apart from other cryptocurrency platforms by offering several great benefits and features. A few are worth mentioning:
Efficient customer service: The platform is available around the clock, every day of the week. In addition, the platform even announced the launch of a technical support channel
A professional development team: They have many years of experience in blockchain and the crypto space, especially in R&D
An array of trading tools across hundreds of cryptocurrency pairs
A great referral system: The platform offers referers up to 40% of the profits from their referees' trading fees
Several ways of buying cryptocurrency, whether it is with a fiat currency or another cryptocurrency
The security of your cryptocurrency: The platform stores cryptocurrencies in an offline safe (cold storage). In addition, the platform's wallet features multi-layered encryption
Fast processing times: Small withdrawals are processed in seconds, while large withdrawals only take ten minutes or less. As for deposits, they can be turned around in just two minutes
Very low transaction fees, making the use of the platform affordable. Trading fees are charged at only 0.1%. In addition, there is no charge for making deposits
An Android and iOS app that allows users to trade anytime, anywhere
The kucoin share token (KCS): allows the user who owns it to receive commissions or dividends as passive income
KuCoin's drawbacks
To avoid unpleasant surprises, let's have a look at a couple of the site's downsides before we explain how to make an account:
Although possible, it isn't recommended to make a purchase by bank card. The commission involved is pretty steep
Although the platform does not charge deposit fees, be aware that for withdrawals, there are. In addition, the fees vary depending on the cryptocurrency being withdrawn
As the platform is based in Hong Kong; legal protection is limited
How do I make a KuCoin account?
Now that you know more about KuCoin as well as the advantages and disadvantages of the platform, we can get down to setting up an account.
Registering on KuCoin is very easy. First, you need to go to the platform's official website.
Once you are on the home page, make sure to change the settings to your language. The language can be changed using the box at the top right of the home page. You can even take the opportunity to change the currency if you wish.
Then click on the "Sign Up" button located just above the language selection button to access the registration form.
You can register in two ways: either with your phone number or your email address. If you choose the phone method, enter your number, then click "Send Code". The platform will then send you a verification code which you will have to type in the box just below.
If you choose the email option, provide the platform with your email address and click "Send Code", meaning you will receive the code to your email address.
Once the code has been received and entered, the platform then asks you to configure your password. Note that you can click on the crossed out eye to see your password and make sure you typed it in correctly. If you have a referral code, you can type it in, otherwise you can ignore that field.
Even if many people do not bother reading the "Terms of Use" and simply tick the box to say they understand them, we still recommend you read them through.
Once the fields are completed, click on "Sign Up" to create your account.
Good to know: If you registered with your email, you can always enter your phone number on the platform by going to the account security page and vice versa.
Logging into your KuCoin account
Now that your account has been created, let's see how to log into the platform. To do this, simply click on "Log In". Then, enter your email or phone number as well as your password.
It is important to note, however, that you can connect to the platform via QR Code. Click on "with QR Code" to see the code to scan. With this option, you can connect to the platform using your smartphone through the KuCoin app.
KuCoin account security
Now that you are connected, let's see how the platform was designed to make your account as secure as possible.
Before you start trading on KuCoin, we recommend that you take a look at the "Account Security" page. This can be accessed by hovering your mouse over your profile picture. You will see that KuCoin offers a lot of features (some of them mandatory) that allow you to protect your assets.
Two-Factor Authentication (2FA)
In terms of account security, KuCoin is similar to other platforms in that it offers two-factor authentication. The main purpose of two-factor authentication, also known as 2FA, is to improve the security of your account. By activating this very important safety feature, the platform only allows access if you log in using the password you set when creating your account, as well as a code that can be found on an app like Google Authenticator. This second code is temporary and randomly generated on your smartphone.
Thanks to 2FA, the risk of your account being hacked is considerably lower, since hackers or other malicious persons will have to be in possession of your credentials, and also your smartphone before being able to access your account. Among the options for implementing 2FA, Google Authenticator is the most frequently used passcode generator application.
To protect your account with Google Authenticator, first download the app (available both on Android and iOS). Next, in the "Security Settings" tab available by clicking on "Account Security", head to "Google Verification", then click "Set". Scan the QR code on the website or type the secret key into the Google Authenticator app. You will get a verification code to type on the KuCoin page, then you can click "Activate".
Note that the verification key is not stored by Google or KuCoin. So take the time to write it down on a piece of paper to be able to reset your Google 2FA if needed. This is essential, because if you lose access to your Google Authenticator account, only the verification key can allow you to recover your assets.
Good to know: KuCoin also allows 2FA through other means, such as an SMS code but this method is not recommended
The Trading Password
This is a mandatory step before you start your trading activity. To put it simply, your KuCoin account has two passwords. The first concerns logging into your account – the password set when creating your account. The second, called the 'trading password', allows you to carry out your transactions. Basically, you have to prove your identity to KuCoin a second time to start trading.
Still in the "Security Settings" tab, go to "Trading Password". The platform will ask you to configure a six-digit code. This code will allow you to start trading. That is, each time you log into your account, you will have to enter this code to complete transactions. Note that a trading session is active for two hours only.
ID verification
Like other well-known platforms such as Binance and Coinbase, KuCoin tries to make its transactions as secure as possible by using identity verification. This identity verification involves entering personal information and providing supporting documents. It has a name: KYC, an acronym for 'Know Your Customer'. If you want to know more about it, click here.
Please note that due to where it's based, KuCoin is not obliged by law to demand your identify. Thus, KYC verification is not mandatory in order to trade on the platform.
That being said, while the KYC verification step is not really a prerequisite for validating your account and making transactions, it is still useful, as it allows you to secure your account while enjoying certain bonuses. By identifying yourself you will be able to:
Have an increased daily withdrawal limit
Trade with 100x leverage
Increase your daily trading limit
In order to verify your identity, you will need to go to the "KYC Verification" tab, accessible by first going to the "Account Security" page, or by clicking directly on "KYC Verification", after hovering your cursor over your profile picture. This will redirect you to a page showing you your current benefits, as well as those you can benefit from by verifying your identity.
Start the procedure by clicking on "Start Verification". The platform will then ask you for several bits of additional information:
Your country of residence
Your full name
A form of ID: passport or driving licence
Also, you must tick the box stating that you agree with the "User Identity Authentication Statement". Remember to read it before agreeing to it.
Once the information has been filled in, click on "Submit". The information you have provided will not take any more than five days to be verified. Once complete, you will receive a confirmation email from KuCoin.
Some good habits to get into
When it comes to online accounts (email, Facebook account, KuCoin account, etc.), you need to adopt some good habits to make them as secure as possible. Even if the platform already offers certain security devices such as 2FA to guarantee increased security, it is still recommended to remain vigilant.
For example, you should try to use complicated passwords, alternating upper / lower case, and adding numbers and special characters (if allowed). Also, do not use the same password for all of your accounts. To help you, there are even password generators. You can also change your passwords on a regular basis. Apart from that, also get into the habit of logging out of your various accounts every time you no longer use your device, whether on a computer, smartphone or tablet.
Conclusion
Thanks to its range of features, there is great value in creating a KuCoin account. From the various cryptocurrencies available to the functionalities of KuCoin Shares, the platform has attracted many investors.
In this KuCoin tutorial, we have seen that registering on the platform is not the most complicated of tasks. However, with all the security features put in place by the platform, there are more things you'll need to remember than just your password. Give a little thought to the Trading Password.
Using some of the same ideas as Binance, KuCoin is an intuitive platform with a simple interface. In addition, it is downloadable as an app on devices running Android and iOS. Finally, you can be reassured that you have a fully secure account, thanks to two-factor authentication, among other things. Be sure to check out our guide to Binance to see the similarities between the two platforms.
Receive a summary of the news in the world of cryptocurrencies by subscribing to our new daily and weekly newsletter service so you don't miss any of the essentials of Cointribune!
Hi! Привет! Salut ! Je m'intéresse à deux choses : la crypto et les langues. Je suis donc heureux de faire partie de l'équipe multinationale du CoinTribune, où je peux partager mes connaissances de la crypto avec des gens des quatre coins du monde – l'un article après l'autre.
DISCLAIMER
The views, thoughts, and opinions expressed in this article belong solely to the author, and should not be taken as investment advice. Do your own research before taking any investment decisions.