How To Sell Bitcoin (BTC)
Thu 11 Feb 2021 ▪
9
min of reading ▪ by
The purpose of this guide is to introduce you to the different options available when you want to sell BTC. This includes selling your bitcoin back into your traditional bank account, Paypal or another means of fiat money.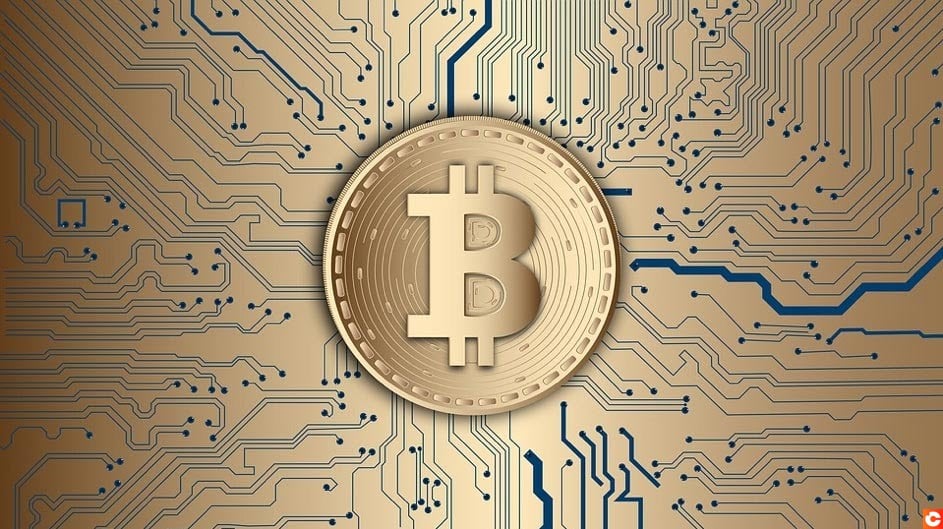 If you decide to sell your Bitcoin online, you can do so via an exchange platform, or an online exchange direct with a buyer P2P. Did you know it is even possible to make a physical transaction? 
Today, we will view, in detail, all the ways that exist to sell your bitcoin.
Option 1: Sell bitcoin on an exchange platform
Trading platforms are a must-have solution for buying and selling BTC.
Step 1: Choose an exchange platform and create an account
Firstly, choose the trading platform of your choice. Full registration will require the verification of your identity and banking details in order to withdraw your funds into fiat.
Make sure you take into account the transaction costs of each platform.
Below are some examples of fees charged by some popular exchanges:
Binance: 0.1% but this can go as low as 0.012% (VIP 9) if you use their referral program and also use BNB to pay your fees
Coinbase: 1.49% unless you use their Pro website in which case its lower
eToro: 0.75%
Kraken: charges transfer fees of between 0.10-0.26%, again depending on 30 day trading volume.
Crypto.com: no fees offered on their app, even when purchasing with a credit card (until September 2020)
Step 2: Put in a sell order
Making sure you are selling not buying, as most default options on exchange platforms are set to buy, place an offer to sell the number of BTC of your choice while indicating the currency in which you want to recover your funds in, i.e. £ or another cryptocurrency. The platform will automatically take care of the transaction, some exchanges will present you with a firm offer that you will have a short amount of time to confirm.
Step 3: withdraw funds to your bank account
Once the sale has been executed on the platform, you can choose to transfer the money to your account. This will be the bank account you used to deposit your fiat into the exchange in the first place. Funds will take several days to arrive in your bank account.
Option 2: Sell bitcoin to an individual via a platform
This way of selling your BTC allows you to sell directly to another person through a dedicated website. It's a process that takes longer as it will take a while to find the right buyer and complete the transaction.
Step 1: Choose a platform and register as a seller
This first step is the same as with any exchange platform – the difference being that you have to create a seller's profile on the platform. You will also need to verify your identity and link your bank account in order to receive payment from the buyer.
BitBargain, Binance (P2P), Bisq and LocalBitcoins are just some of the websites offering the possibility of selling (but also buying) BTC directly to individuals.
Step 2: Post an ad to sell BTC
Make an advert, much like on Gumtree, with the only exception that you are not selling your furniture or your car but your bitcoin. Indicate how much you have for sale and at what price.
Step 3: Deposit your bitcoins on the platform account
The platform will then act as an intermediary agent between you (the seller) and the buyer. For peace of mind (of both parties), you will need to deposit your bitcoin and the buyer will have to make the payment via the platform in order to unlock the transfer of bitcoin/cash.
Step 4: Contact a buyer and complete the transaction
You will receive a notification when a buyer is interested in buying your bitcoin, then you can chat and agree on the terms of the trade. Once all is agreed, the transaction is carried out via the site in question and you will receive payment from the buyer directly into your bank account.
Option 3: Sell bitcoin through a Bitcoin ATM
Although the majority of Bitcoin trades are carried out online, via the platforms that have been presented above, there are also ways to sell bitcoin in person one of these is through a Bitcoin ATM.
In the UK there are fortunately loads of BATMs dotted around, especially in London, but if you are on your travels there are thousands across the world, especially in Asia. Whilst traveling, this may be a great opportunity to sell some bitcoin to finance your trip! 
If you are selling via a BATM, here are the general steps:
Step 1: ID verification
Unlike other ways of selling your bitcoin, you generally do not need to provide any ID to sell bitcoin via this format.
Step 2: Send your BTC to the machine's wallet via QR code
Use your smartphone to transfer your BTC from your wallet to that of the ATM's.
Step 3: Receive the money
You will then receive the money directly in cash or into your bank account.
Option 4: Sell Bitcoin in person
Nothing could be simpler than selling bitcoin in person. All you have to do to sell your bitcoin is to scan a QR code that will allow you to send the bitcoin you are selling to the buyer's BTC wallet.
To do this, the buyer must also have a BTC wallet and as with any type of physical transaction, you will also have to make sure that the exchange is made in confidence, meaning the buyer is trustworthy (can usually be found out beforehand). Even if this method of selling BTC is mainly used between friends and family members, it is possible to go through websites or forums in order to get in touch with potential buyers.
In this type of physical transaction, there is often a price negotiation prior to completing the transaction. In order to facilitate these steps, there are many websites and forums that help sellers and buyers to organise one-on-one meetings to buy/sell Bitcoin – the LocalBitcoins platform being the most used platform but localcrypto.com being another alternative. Both have rating systems, which means that you can assess the reliability of the individual that wants to buy your bitcoin before engaging in a transaction.
You can also sell your Bitcoin at events organised by cryptocurrency communities. It's a good way to trade bitcoin in a warm and potentially safer atmosphere.
What is the law with regards to selling bitcoin?
The UK is ahead of the game when it comes to defining what a cryptoasset like Bitcoin is and where you stand from a tax point of view. In short, if you are trading bitcoin (and any other cryptocurrencies for that) like you would shares or securities, when you dispose of them into fiat (i.e. £) you are liable to pay capital gains (currently 10% and 20% depending on your income tax level – this is of course after your £12,300 Capital Gains tax-free allowance).
Bitcoin regulations vary by country, so we recommend that you inquire based on the country in which you are selling.
What to remember when selling BTC
As you have seen in this guide, there are many ways to execute a sale of bitcoin. The simplest and most used is the option which consists of going through a Binance-type exchange platform, which will assure you a fast, simple and secure transaction. You should consider studying all the platforms to understand which will benefit you the most in terms of transaction costs and functionality. If you decide to sell in person, make sure you take appropriate precautions for your safety.
Receive a summary of the news in the world of cryptocurrencies by subscribing to our new daily and weekly newsletter service so you don't miss any of the essentials of Cointribune!
Just your average global millennial embracing, and interested in, the future of money and finance. Excited by blockchain tech as well as fintech but have a special passion for DeFi and Yield Farming, what will this technological disruption bring next?
DISCLAIMER
The views, thoughts, and opinions expressed in this article belong solely to the author, and should not be taken as investment advice. Do your own research before taking any investment decisions.