Bitcoin's dominance reaches its annual peak: What to expect?
Mon 25 Sep 2023 ▪
3
min of reading ▪ by
▪
Trading
The dominance of Bitcoin (BTC) in the crypto ecosystem has recently reached a yearly high, piquing the curiosity of investors and experts. Why this sudden resurgence? And what are the implications for altcoins?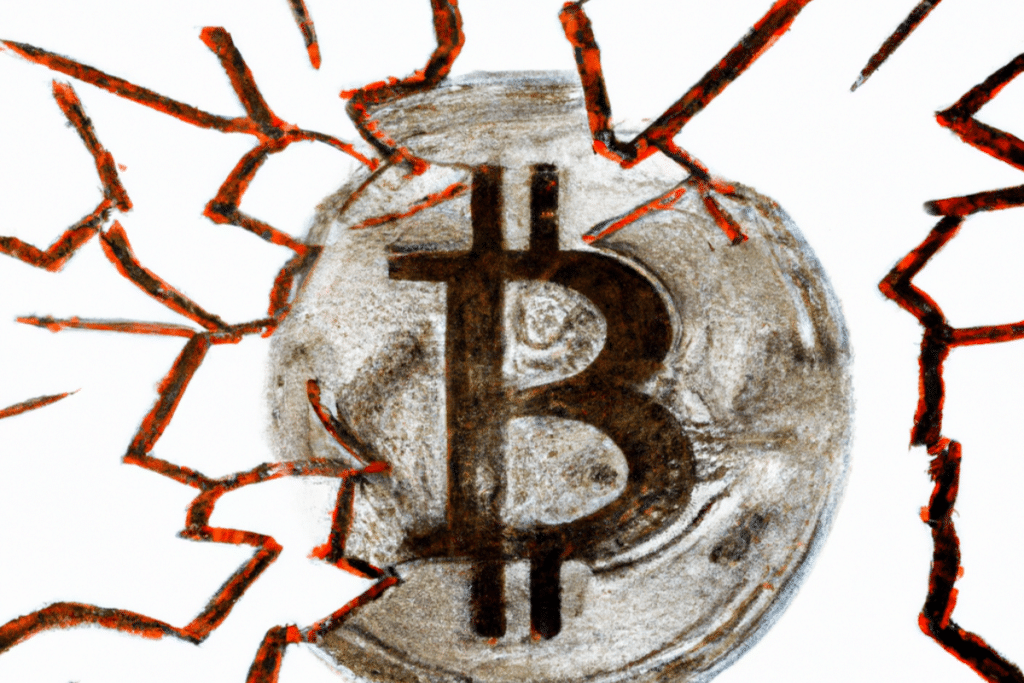 Bitcoin's Dominance Surges
Since its inception in 2009, Bitcoin (BTC) has positioned itself as the behemoth of the crypto world. According to Coingecko, its dominance now stands at 47.15%, a peak not seen since April 2021.
Bitcoin's dominance serves as a barometer of its relative strength in the crypto ecosystem. When this rate rises, it generally signals an increased preference among investors for the king of cryptos, to the detriment of altcoins. This bias can be the result of renewed confidence in Bitcoin, as well as technological advancements or significant news related to it.
When Bitcoin dominates, altcoins, such as Ethereum, can suffer the consequences. Capital flows heading toward BTC can lead to a drying up of investments in altcoins.
A look at Ethereum's recent performance perfectly illustrates this growing gap, with a significantly less favorable trend compared to Bitcoin.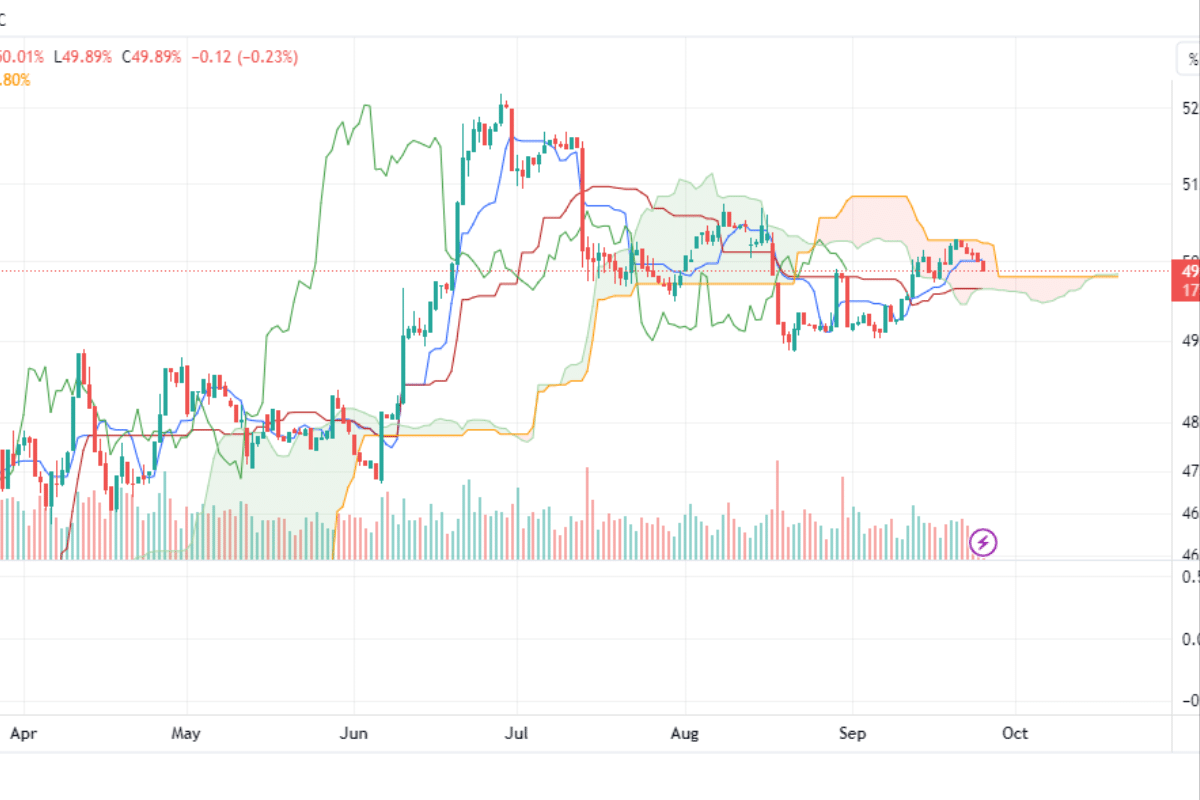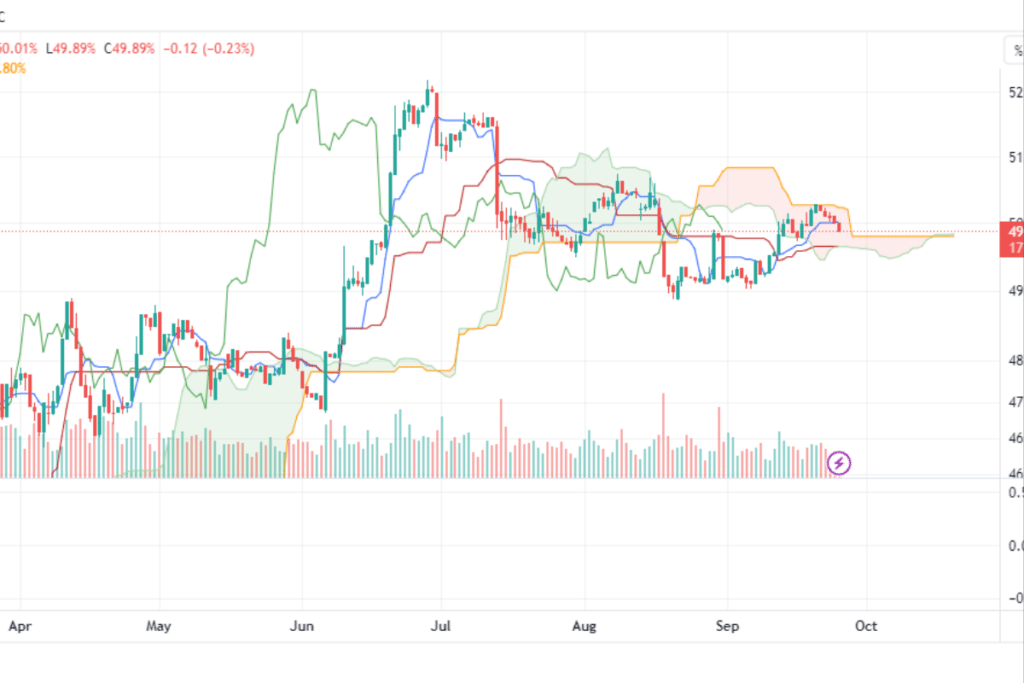 What factors are driving this dominance in the market?
The recent price movements of BTC, fluctuating between the 50 and 200-day moving averages (EMA), have highlighted its volatile nature. Despite these fluctuations, Bitcoin remains a preferred choice for investors, as evidenced by its increasing dominance in the market.
Furthermore, the hashrate, a key indicator of the Bitcoin network's processing power, also shows a notable increase. A high hashrate signifies a more secure network and reflects miners' confidence in the potential profitability of BTC mining. This factor, combined with historical cycles of upward and downward movements, could shed light on recent market dominance trends.
Leading up to the next Bitcoin Halving, an event historically associated with significant upward movements, several additional elements come into play. The recent instability in the U.S. banking system and the growing interest in Bitcoin ETFs, particularly from major institutional players like BlackRock, underscore undeniably influential factors in the current dynamics of the flagship crypto.
By consolidating its dominance, Bitcoin unequivocally reaffirms its leadership position in the crypto universe. While this situation may pose challenges for altcoins, it is crucial to recognize that the crypto market is dynamic. Bitcoin's current surge may be the prelude to an exciting new chapter in the cryptocurrency revolution.
Maximize your Cointribune experience with our 'Read to Earn' program! Earn points for each article you read and gain access to exclusive rewards. Sign up now and start accruing benefits.
Passionné par le Bitcoin, j'aime explorer les méandres de la blockchain et des cryptos et je partage mes découvertes avec la communauté. Mon rêve est de vivre dans un monde où la vie privée et la liberté financière sont garanties pour tous, et je crois fermement que Bitcoin est l'outil qui peut rendre cela possible.
DISCLAIMER
The views, thoughts, and opinions expressed in this article belong solely to the author, and should not be taken as investment advice. Do your own research before taking any investment decisions.