Matt Damon stars in Crypto.com commercial by David Fincher
Fri 29 Oct 2021 ▪
6
min of reading ▪ by
Matt Damon has become the face of Crypto.com, the world's fastest-growing crypto platform, by starring in a grandiose Holywood-tier commercial produced by David Fincher.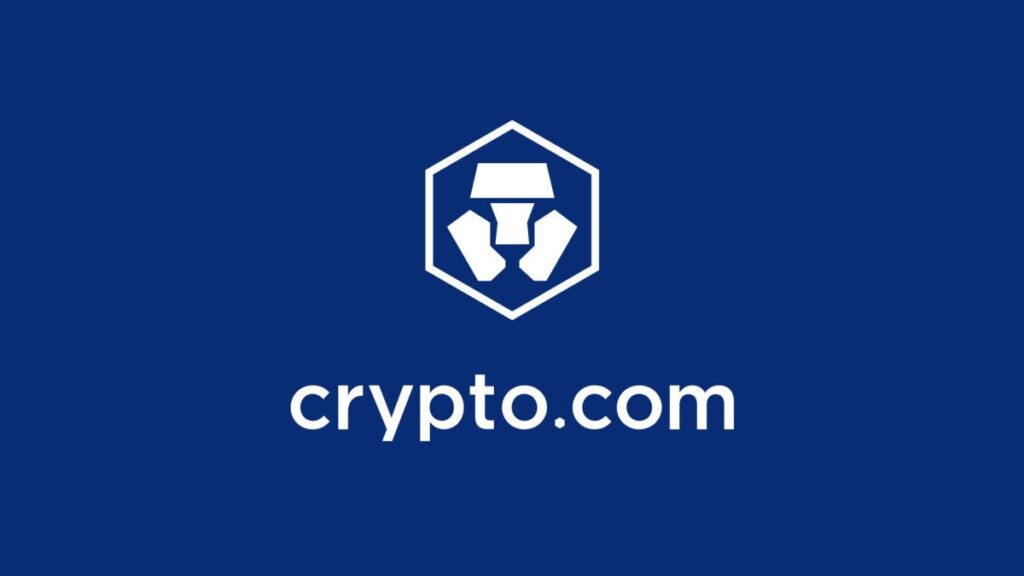 The ad carries a grand message to the world 
"Fortune favours the brave," goes the ad. Those are the four words whispered by the intrepid since the time of the Romans. As they peer over the edge, they calm their minds and steel their nerves with the phrase. 
Such is the motto of the new Crypto.com commercial boasting Matt Damon's renowned talent to back its grand message. 
"Directed by Wally Pfister and produced by David Fincher, the 60-second commercial features Damon taking viewers on a historical journey of brave men and women who've made a difference in the world, in the hopes of inspiring people to "be their bravest selves." This campaign aims to formally introduce the platform — aimed to accelerate the world's transition to cryptocurrency — to consumers around the world and will launch on TV during "Thursday Night Football" on Fox Sports, eventually running in more than 20 countries," Variety aptly puts. 
The ad came as part of an even more ambitious marketing campaign by Crypto.com aiming to spread the word and inspire people to buy into crypto on a massive scale. As per Bloomberg, "This marks the first global marketing push for Crypto.com, which has grown its user base about tenfold since last year amid rising interest in cryptocurrencies like Bitcoin. It will spend more than $100 million on the campaign."
Damon's partnership with Crypto.com
Earlier this week, Matt became the de-facto face of Crypto.com by partnering with Water.org. Together they aim to promote crypto donations and help those in need. 
"Since I began my work with Water.org, my goal has always been to help people reach their full human potential by giving them access to the basic resources that so many of us take for granted," said Matt Damon, Water.org Co-Founder. "As our financial tools and platforms evolve, not only can we use them for good, like we are doing through this partnership that supports donations via crypto, but I am happy to do it with a like-minded partner that is committed to transforming lives through equity and access."
Kris Marszalek, Co-Founder and CEO of Crypto.com, also commented on the partnership: 
"We are very proud to be working alongside Matt Damon and Water.org to directly support their mission while also encouraging crypto users across the globe to join us in this effort. The success and true potential of cryptocurrency will only come to pass when the greatest number of people have access to the tools needed to be in full control of our own lives, finances and futures," said Kris Marszalek, Co-Founder and CEO of Crypto.com.
In conclusion
As it happens, the crypto obsession is taking the world by storm. We've seen countless celebrities jump onto the bandwagon in recent years. These include Lionel Messi, Ashton Kutcher, Mike Tyson, Elon Musk, Deadmau5, Gwyneth Paltrow, and Tom Haas to name but a few. 
Apart from investing for their own benefit's sake, many of the world's toasts are also willing to promote the field by sharing the passion and the inspiration that cryptocurrencies carry at their core. Crypto has long since become the new frontier for the brave and the inspired to explore – easily the biggest thing since (sliced cheese) the Internet itself. The possibilities of cryptographic money are all but endless, and their use and potential benefits stretch far beyond mere shopping: they could easily transform the way we live for good, opening up endless new horizons for space exploration and more. 
Matt Damon, boasting two Golden Globes and an Academy Award, is no stranger to the crypto sphere. It's no coincidence he chose Crypto.com of all platforms. Crypto.com offers a variety of quality services including an exchange with low fees and sound staking plans, a wallet, an easy-to-use NFT marketplace, its own Visa card with different tiers, and most importantly, an all-in-one app bringing all of the above (and more) together right into the comfort of your hand. 
However, it's the idea that matters most. Crypto.com doesn't focus on the profiteering side of crypto and instead aims to explore the vast possibilities cryptocurrencies unlock to enrich and enhance the human experience. With the likes of Matt Damon to back its cause, the sky's the limit for Crypto.com, and anyone is free to join this exhilarating ride. 
Maximize your Cointribune experience with our 'Read to Earn' program! Earn points for each article you read and gain access to exclusive rewards. Sign up now and start accruing benefits.
Derrière la signature générique « Rédaction CT » se trouvent de jeunes journalistes et des auteurs aux profils particuliers qui souhaitent garder l'anonymat car impliqués dans l'écosystème avec certaines obligations.
DISCLAIMER
The views, thoughts, and opinions expressed in this article belong solely to the author, and should not be taken as investment advice. Do your own research before taking any investment decisions.