Ripple: massive XRP withdrawals - a threat to crypto platforms?
Mon 28 Aug 2023 ▪
3
min of reading ▪ by
▪
Lately, a massive movement has been washing up on the shores of the crypto universe, sending ripples through the once calm waters. Whale Alert, like a lookout in the watchtower, identified a massive migration of XRP tokens from a Dutch platform. In the blink of an eye, almost half a billion tokens disappeared. This action caused a real tremor at the heart of the Ripple crypto.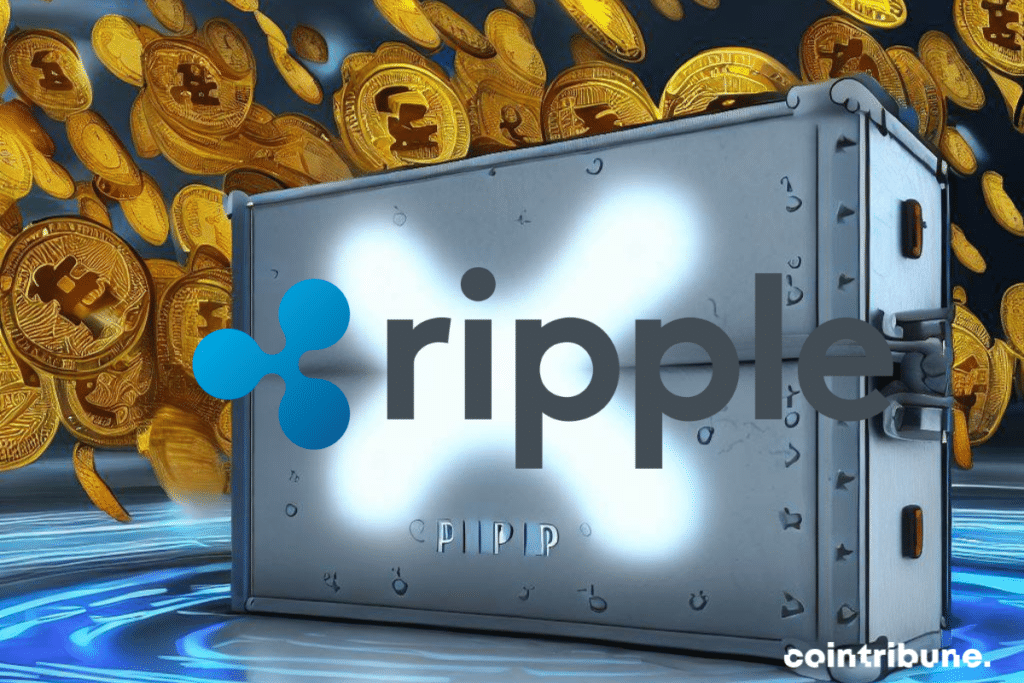 Ripple faced with platform insecurity: rise in XRP withdrawals?
Whales, those entities holding monumental amounts of cryptos, are not without reason in their movements. The recent Ripple crypto exodus is just an echo of a wider phenomenon. Take Binance as an example. It was recently hit by a financial earthquake after the sudden withdrawal of $150 million in bitcoin in one minute.
Repeated incidents, whether due to hacks or abrupt decisions, have eroded user confidence. In a world where security is often challenged, these whales are looking for safe havens for their funds.
Trading platforms are, by their very nature, targets. They centralize huge quantities of funds, making them vulnerable. In this context, the withdrawal of XRP to a cold wallet (a storage medium disconnected from the Internet) appears to be a defensive maneuver. It's a strategy designed to protect colossal fortunes from market volatility. At the same time, it also serves to guard against potential dangers associated with the platforms themselves.
Crypto: An uncertain future for centralized exchanges?
As a decentralized currency, XRP, like other cryptocurrencies, aims to free money from traditional constraints. This move could be the canary in the coal mine, signaling a shift where holders of large quantities seek to emancipate themselves from centralized platforms.
With incidents such as the FTX incident, these platforms could see more users moving towards stand-alone storage solutions, prioritizing security and independence.
The mass exodus from XRP could presage a growing trend. As trust erodes, the quest for security could reshape the crypto ecosystem. Are we on the threshold of an era in which holders opt for greater autonomy, distancing themselves from the vagaries of centralized platforms? The growing concern surrounding Ethereum underlines the importance of these movements.
Receive a summary of the news in the world of cryptocurrencies by subscribing to our new daily and weekly newsletter service so you don't miss any of the essentials of Cointribune!
Fasciné par le bitcoin depuis 2017, Evariste n'a cessé de se documenter sur le sujet. Si son premier intérêt s'est porté sur le trading, il essaie désormais activement d'appréhender toutes les avancées centrées sur les cryptomonnaies. En tant que rédacteur, il aspire à fournir en permanence un travail de haute qualité qui reflète l'état du secteur dans son ensemble.
DISCLAIMER
The views, thoughts, and opinions expressed in this article belong solely to the author, and should not be taken as investment advice. Do your own research before taking any investment decisions.