Shiba Inu (SHIB): Shibarium is finally up and running, but…
Fri 18 Aug 2023 ▪
4
min of reading ▪ by
▪
Woof! August 16 will go down in cryptocurrency history forever. Shiba Inu's Ethereum Layer 2 blockchain was activated on that very day. Shibarium, that bewitching word (and concept) will be on everyone's lips from now on.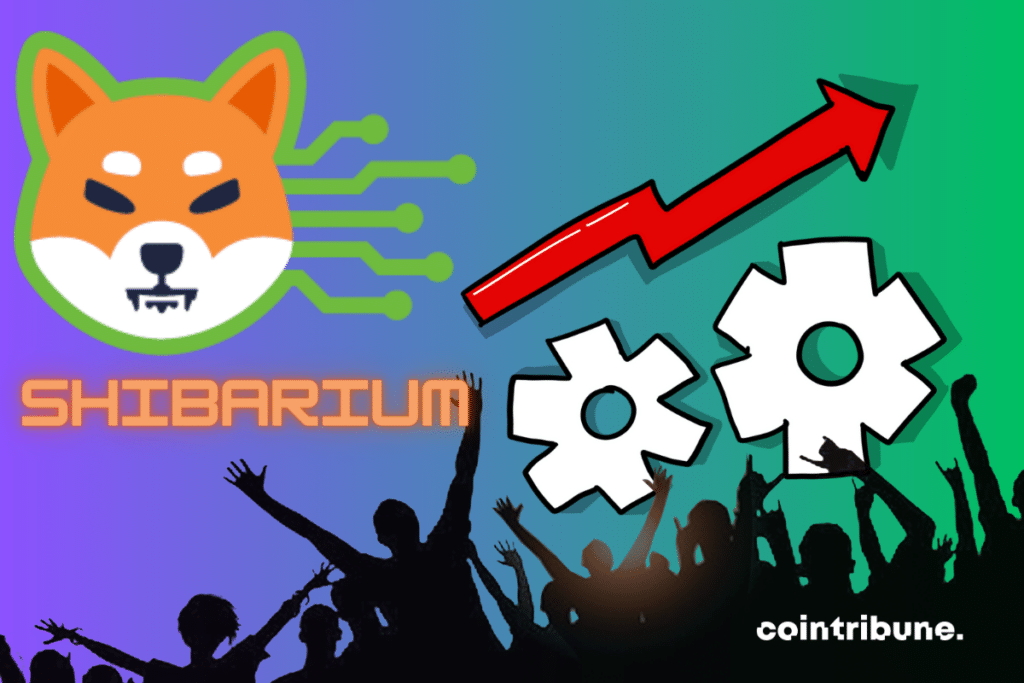 Shibarium is ready!
We had to wait several months for the good news. As early as 2022, when the Shiba Inu team began presenting the project, the ShibArmy could no longer contain its impatience.
There have been lengthy preparations for the roll-out of Shibarium, including a makeover of the official Shiba Inu website and the launch of a beta version.
But the big day has finally come.
Watcher Guru, one of the crypto media covering the event, emphasized that this initiative is a major milestone for Shiba Inu and its developers. With the activation of Shibarium, there's no doubt that SHIB (and the other tokens TREAT, LEASH, BONE…) will gain in popularity. It may even shake off its somewhat pejorative status as a memecoin.
Shytoshi Kusama's team has its work cut out for it, given that there are currently some 50 blockchains vying for the lion's share of the vast Web3 universe.
Confident in their actions, Shiba Inu's developers pointed out that:
"The Shibarium mainnet is now ready to on-board millions who are interested in shaping a new future that honors the principles of decentralization,"
A clarification we noted in the Shibapendance Day article, highlighting BONE's supremacy.
Slight drop in SHIB and major connection problems
For the Shiba community, Shibarium rhymes with "bull run SHIB". If this CoinDesk article is anything to go by, the long-awaited 1 cent still seems a long way off.
Against all expectations, the DogeKiller actually posted a 9% drop early this morning. At the time of writing, SHIB was trading at $0.000 009 25 a piece. In other words, a new zero has just appeared on its counter.
Why such a contradiction in Shiba Inu?
Explanation:
That explains it!
In other words, connection problems after yesterday's Shibarium activation created a panic situation in the Shiba Inu community.
It is said that these failures caused transactions on Shibarium to be blocked for around 5 hours. 954 ETH (or $1.7 million) and $750,000 in BONE, were stranded during this time.
Let's hope this doesn't tarnish the image of Shibarium, the Shiba Inu layer 2 ETH blockchain that's supposed to reshape the cryptocurrency world. It should, if Shytoshi Kusama's words are anything to go by:
"By using Shibarium for governance in this system, with a self-sovereign identity to ensure quality membership (Shibizenship) , the metaverse as territory, and the ability to associate with other like-minded states, we have effectively broken down what the nation is and rebuilt it on the Shib ethic of decentralization."
Another special feature of Shibarium is that it will operate with the Proof-of-Participation (PoP) mechanism. Will it compete with Ethereum's Proof-of-Stake (PoS), which has not yet resulted in a reduction in gas charges?
Maximize your Cointribune experience with our 'Read to Earn' program! Earn points for each article you read and gain access to exclusive rewards. Sign up now and start accruing benefits.
La révolution blockchain et crypto est en marche ! Et le jour où les impacts se feront ressentir sur l'économie la plus vulnérable de ce Monde, contre toute espérance, je dirai que j'y étais pour quelque chose
DISCLAIMER
The views, thoughts, and opinions expressed in this article belong solely to the author, and should not be taken as investment advice. Do your own research before taking any investment decisions.