XRP sales to institutions: A ticking time bomb?
Tue 18 Jul 2023 ▪
3
min of reading ▪ by
Getting informed
▪
Crypto regulation
Judge Analisa Torres' verdict was clear: XRP is not a security. A great victory, chanted the crypto community, who saw the SEC's recent attacks as a vendetta. But there's a twist. The U.S. regulator counted a direct sale of XRP to investors to the tune of $728.9 million. In such a context, Ripple's token becomes a security once again. A cold shower for the cryptosphere.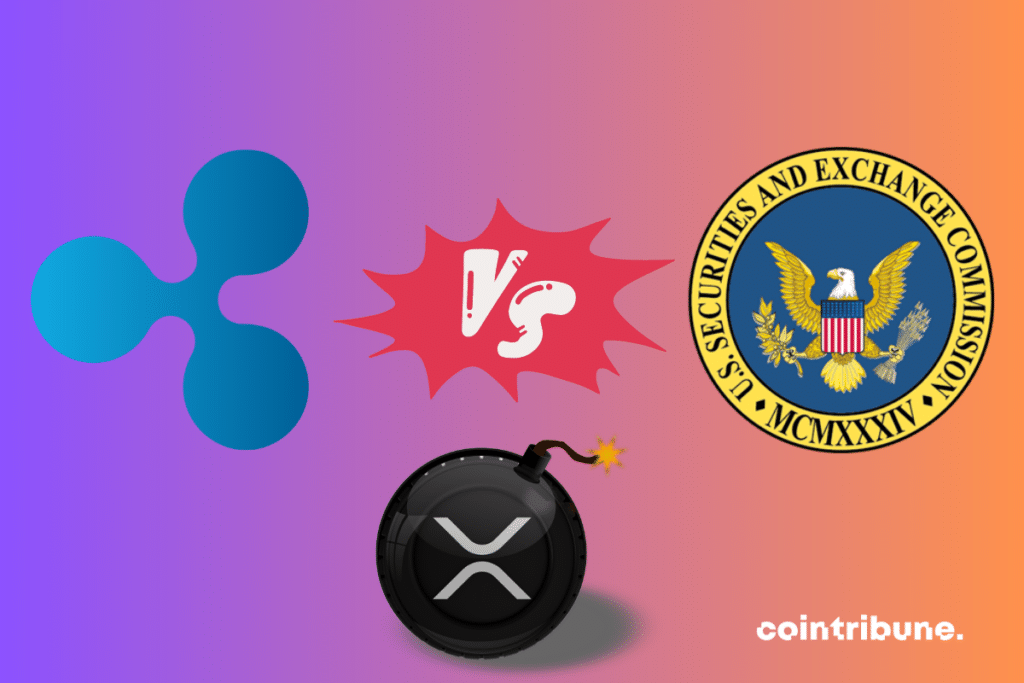 Ripple and its illegal sales affairs
A sigh of relief was felt in the cryptosphere after Judge Torrès removed XRP's qualification as a "security". Many saw the verdict as the dawn of altcoins' finest hour, especially those assets abused by the SEC of late.
But Investopedia emphasized a point overlooked by the media on the same day. Indeed, the federal judge noted that some of Ripple's activities, notably those concerning its institutional sales, are far from legal.


"First, Ripple, through wholly-owned subsidiaries, sold XRP directly to certain counterparties (primarily institutional buyers, hedge funds and ODL customers) pursuant to written contracts (the 'Institutional Sales')." SEC 56.1 Resp. 105; Defs. 56.1 Resp. 5-6, 619-20, 716. The SEC asserts that Ripple sold approximately $728.9 million in XRP in connection with these Institutional Sales. Defs. 56.1 716."
In other words, Ripple Lab's institutional sales of XRP authorize another attack by the SEC. This is an illegal offering of securities. Will there be further complications?
Explanations
The fact that many investors signed agreements not to sell the XRP in their possession for a certain period of time deprived it of the status of a currency or utility token. So, when they decided to speculate on the Ripple token during a certain lock-in period, these XRPs had no choice but to act.
And to make matters worse, the court cited the existence of investment contracts stipulating that the buyer was offering XRP "solely for resale or other redistribution".
This meant that institutional XRP investors made purchases as an investment based on Ripple's efforts. Unfortunately, this concerns a very important aspect of the Howey test.
Some analysts believe that the SEC will not stand idly by with such weapons in its hands. Moreover, it refutes any argument that it is ignoring the law. At this point, the question arises: does Gary Gensler's team intend to continue its crackdown on the crypto industry?
Receive a summary of the news in the world of cryptocurrencies by subscribing to our new daily and weekly newsletter service so you don't miss any of the essentials of Cointribune!
La révolution blockchain et crypto est en marche ! Et le jour où les impacts se feront ressentir sur l'économie la plus vulnérable de ce Monde, contre toute espérance, je dirai que j'y étais pour quelque chose
DISCLAIMER
The views, thoughts, and opinions expressed in this article belong solely to the author, and should not be taken as investment advice. Do your own research before taking any investment decisions.