Warning: Super Mario game steals crypto from your computer
Thu 29 Jun 2023 ▪
3
min of reading ▪ by
Getting informed
▪
In the darkness of virtual worlds, a devious threat is emerging. The colorful world of Super Mario, usually a source of joy, turns out to be a minefield for cryptocurrency enthusiasts.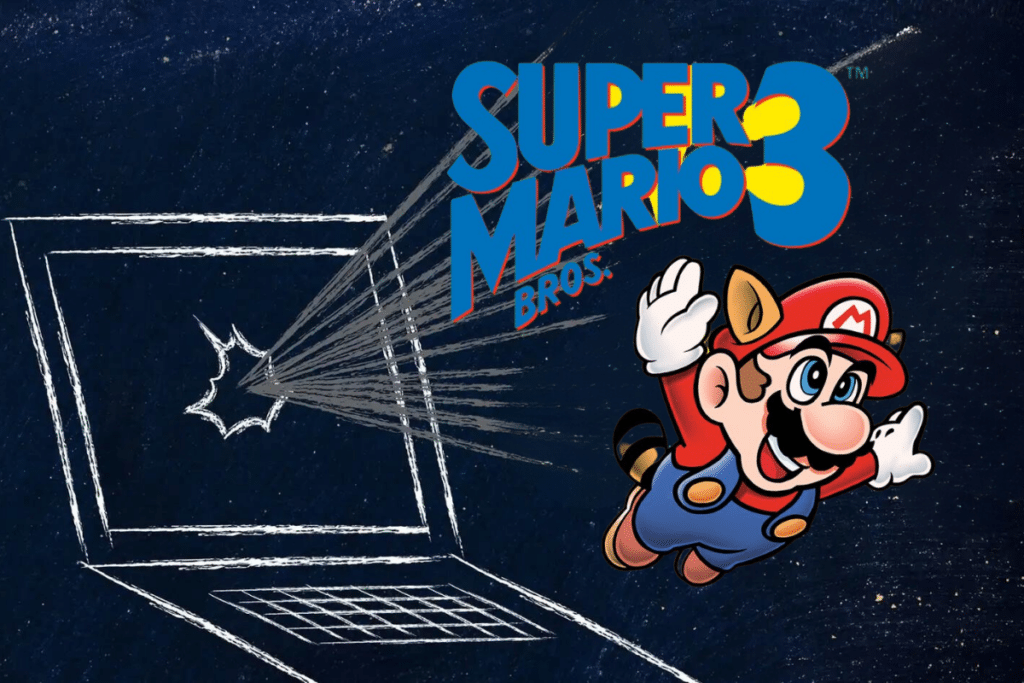 Super Mario: A world of fun masking unprecedented trickery
"Super Mario 3: Mario Forever", launched in 2004 via the Softendo website, is an unofficial variation on Nintendo's illustrious franchise. With its nostalgic aesthetic and dozens of free levels, it has seduced nearly 17 million users across the globe.
However, behind the game's innocent exterior lies a darker reality, like a Goomba camouflaged as a lump ready to attack the unwary player. Surprisingly, these scams now surpass DeFi exploits, illustrating just how adept hackers have become at exploiting the slightest security breach.
According to a recent study by Cyble Research & Intelligence Labs, the game's installer is actually infested with malware, capable of siphoning off users' cryptocurrency wallets and installing a cryptocurrency miner in the background.
This electronic perfidy, as insidious as Mario's poisonous mushroom, secretly steals users' computing resources and diverts them to a cryptocurrency mine.
Sophisticated hacking behind a video game classic
The Trojan horse is none other than XMR Miner, a discreet piece of software that secretly mines the Monero cryptocurrency. The latter, nicknamed the "confidentiality coin", is renowned for the opacity of its transactions, offering pirates a welcome veil over their misdeeds.
The scope of the scam is as vast as the mushroom kingdom, also encompassing software such as Umbral Stealer, described by Cyble as a "light and efficient information thief".
Indeed, this malware can steal passwords, private information, webcam images and even crypto wallet information. In particular, Umbral Stealer targets Ethereum, Zcash, Bytecoin and Atomic Wallet wallets.
Increased vigilance required in the face of a growing threat
Despite the fact that "Super Mario 3: Mario Forever" is not an official Nintendo game, its popularity and age mean that it remains widely downloaded, almost 20 years after its original release.
But what this case reveals is the imperative need to be extra cautious. The lure of money and technological innovation have transformed the virtual world into a digital battlefield, where every user must play with the precision of a seasoned Mario to avoid the pitfalls.
So, whether you're a plumber in search of princesses or a crypto investor, never forget: in the Mushroom Kingdom, as in the crypto sector, caution is always the order of the day. That's how to weather the coming crypto storm.
Receive a summary of the news in the world of cryptocurrencies by subscribing to our new daily and weekly newsletter service so you don't miss any of the essentials of Cointribune!
Fasciné par le bitcoin depuis 2017, Evariste n'a cessé de se documenter sur le sujet. Si son premier intérêt s'est porté sur le trading, il essaie désormais activement d'appréhender toutes les avancées centrées sur les cryptomonnaies. En tant que rédacteur, il aspire à fournir en permanence un travail de haute qualité qui reflète l'état du secteur dans son ensemble.
DISCLAIMER
The views, thoughts, and opinions expressed in this article belong solely to the author, and should not be taken as investment advice. Do your own research before taking any investment decisions.