$131B worth of Bitcoin (BTC) moves in a day, suggesting big players buying
CryptoQuant, an on-chain data analytics company, tweeted that earlier this month they recorded a major shift in Bitcoin fund flows. Analysts point out that in just one day over $131 billion ( ̴ £94.1 billion) worth of BTC was moved. And only 1% of this amount is accounted for by transactions within cryptocurrency exchanges.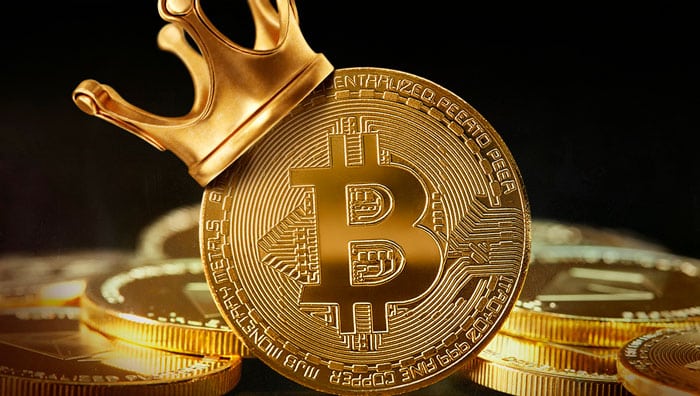 Institutional investors are buying BTC
The "flow of funds" ratio, which measures the ratio of transactions related to the first cryptocurrency, has reached a two-year low, which the analyst firm assures indicates a significant increase in BTC-related over-the-counter (OTC) transactions.
According to CryptoQuant CEO Ki Young Ju, the large amount of BTC being moved and the drop in fund flow ratio to a two-year low indicate that BTC buying is going on in large quantities. Ju also believes that if any large organisation suddenly announces Bitcoin purchases, the bears (sellers, shorters, downside traders) could be in serious trouble.
Bullish long trend
Arguing his conclusions, CryptoQuant CEO, cites a similar situation that occurred in September 2020, when the price of the first cryptocurrency started its ascent from around $11,000 to a new all-time price high (around $65,000) earlier this year. Ki Young Ju also shared a tweet he posted at that time. In the post, the analyst pointed out the movement of a large amount of BTC, which took place just as the fund flow ratio dropped sharply.
Back in February this year, Ki Young Ju accurately predicted that the price of the first cryptocurrency would reach $50,000. At the time, he was referring to the influx of stablecoins being sent to exchanges from wallets owned by market whales and spoke of this as a "bullish signal". Earlier in January, CryptoQuant's CEO also said that he has no doubt that the BTC price will reach the $100,000 mark by the end of this year. Although he did not deny that in the short term, the advantage may be in the hands of the bears.
According to Ki Young Ju, who looked into the inflows and outflows from the San Francisco-based cryptocurrency exchange Coinbase, claims the $1.7 billion in outflows were likely used to purchase BTC. In his view, this suggests that institutional investors are actively buying up the first cryptocurrency, even at the mark more than $30,000 per BTC.