Who Created Ethereum and Why?
In 2013, while studying various cryptocurrency projects including Bitcoin, a young student by the name of Vitalik Buterin wrote a white paper. This white paper was for Ethereum, a new blockchain infrastructure that could be fully programmable. So, who is Buterin? Let's have a look at the life and career of this young engineer that motivated him to create (and what development role he played in) the Ethereum project.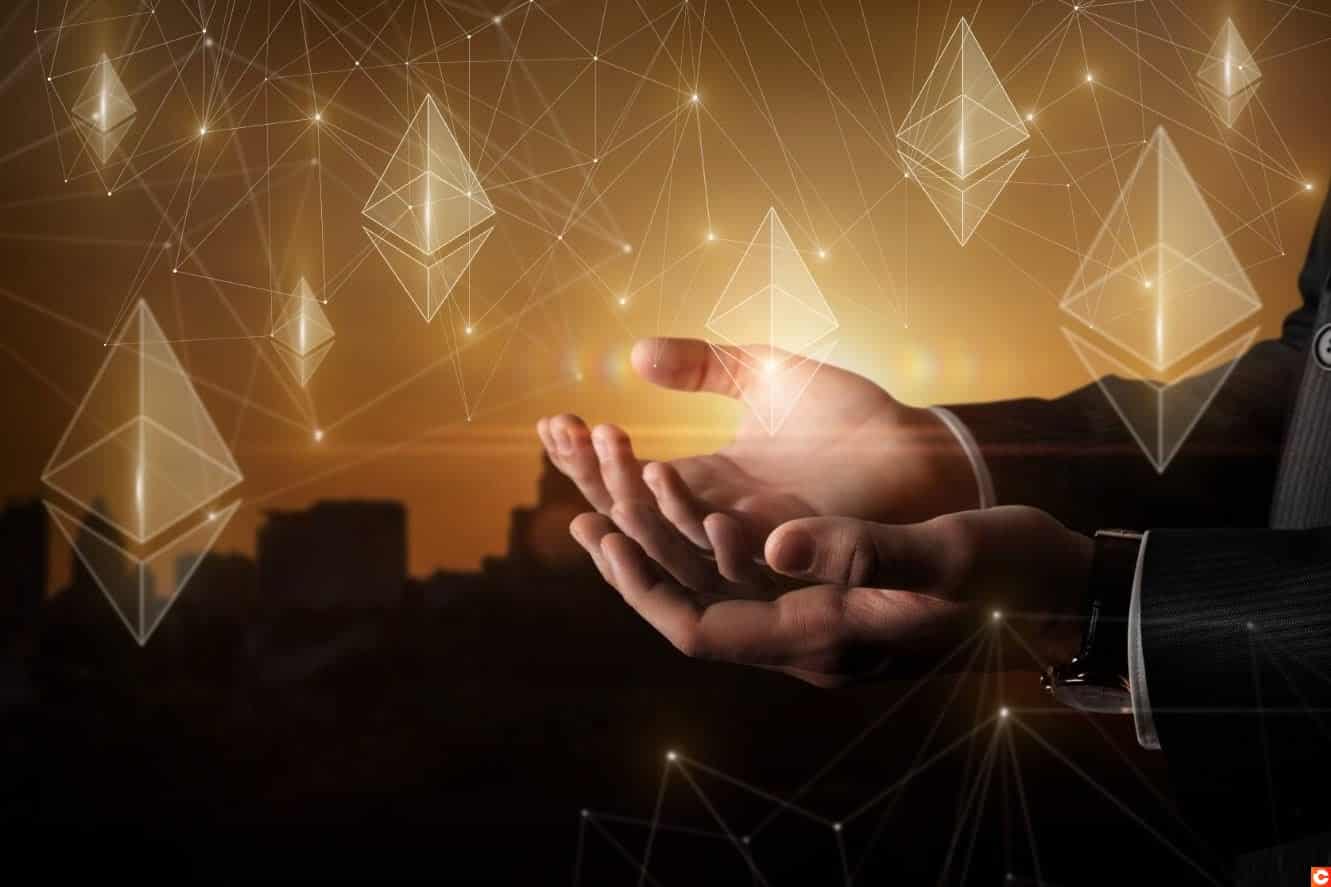 Ethereum: what's important to know?
Ethereum is considered to be a global online exchange platform that is fully open and programmable. It is represented by a network of computers that constantly communicate with each other. They all share and have access to a common database: the blockchain, where a mining record of the whole Ether cryptocurrency is recorded.
Using the blockchain, new developers can create their own decentralised applications (dApps) utilising its open source reliability. Decentralised apps are interesting because they are:
Decentralised, therefore accessible on a network of machines (which rarely break down)
Governed by smart contracts
Free from censorship
If you want more information on smart contracts, do not hesitate to have a look at our dedicated article here. As for the wonderful world of dApps, you can read more about it here.
Hint: Ethereum has a market capitalisation of more than €15 billion (correct as of January 2020). It is the second most important cryptocurrency in the world after Bitcoin. The cryptocurrency linked to Ethereum is Ether (ETH) whose price you can follow by clicking on this link.
Who is Ethereum's creator?
The Ethereum project was initiated by Vitalik Buterin. This young Russian-Canadian engineer had been passionate about computers since childhood.
Buterin's background?
Born in the Russian Federation in 1994, he moved with his parents to Canada (today a Bitcoin mining paradise) at the age of 6.
A lover of video games, Buterin talks in his autobiography about realising the danger of centralised services following a problem with one of his favourite games.
Always beware of a disgruntled nerd, they say…
In 2011, he discovered Bitcoin, and quickly developed an interest in it while also swiftly understanding its limitations. In 2013, after leaving the University of Waterloo, which he had only joined a year earlier, he decided to devote himself fully to his research. Two years later, the Ethereum project began.
Why was Ethereum created?
His concern of the lack of apps which were decentralised was the main reason for the creation of Ethereum. Its goal was to set up a blockchain infrastructure on which developers could create dApps through smart-contracts. These smart-contracts have led to a leap in progress in the crypto world.
Did you know? Ethereum's blockchain was the first to enable the creation of smart contracts.
What is Buterin's role within Ethereum these days?
Cryptocurrency is, by definition, a decentralised digital currency. This means it is not possible for Buterin to be Ethereum's exclusive owner, or even a majority owner for that matter – even though he created it. Nevertheless, he remains one of the main actors in the development of its blockchain (particularly in light of the FBI arrests of some of his colleagues for alleged links with certain Asian dictatorships). With that in mind, he presents himself as the Director of Research and President of the foundation.
There you have it! Ethereum was created by Vitalik Buterin, a little-known computer genius with a mixed background. His vision is to broaden the scope of cryptocurrency applications while ensuring decentralisation, autonomy and real security within the creation of blockchain architecture. If you want to know more about this project, do not hesitate to check out our article on Ethereum dApps.