Beginners Guide for Cryptocurrency: Top 5 Crypto Apps
Thu 10 Mar 2022 ▪
5
min of reading ▪ by
If you're still familiarizing yourself with crypto, you're probably dealing with many questions and doubts regarding various apps and software you'll need to sell, buy and protect your crypto assets. To help you out, we came up with a list of apps suited for beginners that can navigate you through a crypto space, teach you the basics, and help you create your portfolio.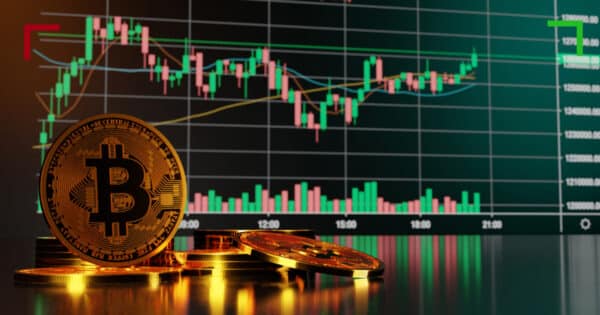 The Best Crypto Apps For Beginners
Telegram
Telegram has grown into one of the most widely used communication apps in the crypto world. It's a free instant-messaging app that allows you to chat, video, and join public and private groups. It's a well-known place where crypto enthusiasts gather, discuss ideas and share knowledge, and it can help beginners learn the basics firsthand. Also, it uses end-to-end encryption and allows users to stay anonymous and protect their identity and assets. However, since Telegram's popularity constantly grew, it became a target for scammers. If you want to create an account and start hanging out with people who share your interest in crypto, stay cautious with whom you share your sensitive information. 
Exodus
If you're looking for a safe Bitcoin and Altcoin wallet, look no further. Exodus is intuitive and easy to use, making it a perfect choice for beginners. It supports more than 150 currencies, and it has trading features that allow you to sell and buy crypto whenever you like. Aside from the profile tracking option and live charts that'll give you better insight into the current market situation, it offers 24-hour customer support, which can be very useful if you're starting with crypto. One of the most frequently mentioned drawbacks is that Exodus doesn't support two-factor authentication and doesn't give you an additional layer of protection. You can protect your Exodus account with a passcode, Face ID or Touch ID technology, but you can't combine them. ExpressVPN's summary touches upon this and the safety of biometric technology, reminding everyone that biometrics aren't foolproof, and even though they are more convenient than passwords, they're still hackable. 
Coinbase
Coinbase is one of the most popular crypto exchange apps on the market. It's perfectly suited for beginners since it has a user-friendly interface that will intuitively navigate you through its many options. Aside from buying and selling more than fifty different cryptocurrencies, one of Coinbase's most prominent features is a news feed that filters the most relevant industry media articles and delivers real-time price alerts to keep you updated on the latest news and developments. However, some may not like the fact that Coinbase is a centralized exchange, meaning that users don't have control over their private keys. On the other hand, it has high liquidity, protecting users from frequent price fluctuations. 
eToro
Those looking at crypto simply as an investment opportunity need a reliable crypto broker. eToro is one of the best-known brokerage apps on the market, and it allows you to trade more than 90 trading pairs in just a few minutes without any effort. Also, trading crypto with eToro is entirely free, and it's well-adjusted for beginners. One of the app's features beginners will like is Copy Trading, which allows users to see what other people trade in real-time and do precisely the same on their accounts. You can choose traders and automatically replicate their trades. The app is perfectly compatible with both Android and iOS devices, and once installed, it will give you access to one of the biggest crypto markets out there.
FTX
Even though most crypto exchange apps have a portfolio tracking feature, many investors choose to use a third-party app to track their finances. If you're looking for a reliable app to track your crypto investments, FTX, formerly known as Blockfolio, is voted one of the best. It will keep you updated on the latest prices, news, and market changes to help you manage your assets and make better decisions while buying or selling. As for now, the app is available only for iOS and Android devices; it doesn't support a desktop version. 
Crypto is becoming a serious business. If you're looking for a way to start investing in crypto, make sure to do thorough research before investing. A beginner-friendly app will go a long way to helping you navigate the complexities of cryptocurrency. 
Maximize your Cointribune experience with our 'Read to Earn' program! Earn points for each article you read and gain access to exclusive rewards. Sign up now and start accruing benefits.
Lorsque j'ai commencé à travailler dans la crypto en 2017, 95% des gens ne savaient presque rien à ce sujet. À vrai dire, peu de choses ont changé depuis. Cependant, il semble y avoir une lumière au bout du tunnel, et je tiens à l'opportunité d'y être impliquée
DISCLAIMER
The views, thoughts, and opinions expressed in this article belong solely to the author, and should not be taken as investment advice. Do your own research before taking any investment decisions.