Bitcoin – 500 days of bear market
Wed 30 Aug 2023 ▪
3
min of reading ▪ by
▪
Trading
Bitcoin remains in the red year-on-year. However, this long period in the wilderness augurs well for a symmetrical bull market.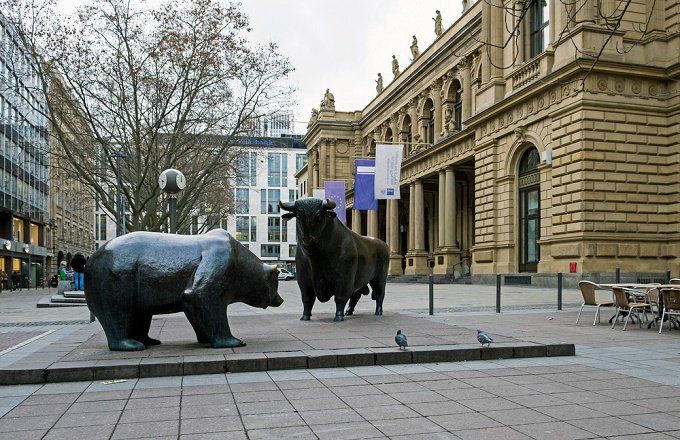 Bitcoin bear market
This bear market is relatively comparable to what we experienced in 2015. Volatility is flat and 62 % down on the all-time high of 2021 around $70,000.
The chart below shows bitcoin's annual performance, which remains in the red compared to a year ago:
But confidence is not waning. The biggest investment funds are lining up to launch ETFs. An avalanche of institutional investment is written in advance once the SEC has granted its sesame.
Moreover, the hashrate has hit a series of all-time highs. It has averaged 377 EH/s over the past 90 days. In other words, industry professionals remain highly optimistic.
And how could they be otherwise, given that inflation is on the verge of rising again. We're even seeing hyperinflation in major countries like Turkey and Argentina. Inflation there exceeds 100%, and bitcoin is already breaking records.
The return of inflation
Price rises are set to worsen. The cause: Saudi and Russian oil production cuts. With naphtha fuelling 95% of the world's transportation, the result will be a generalized upsurge in inflation.
Not to mention tensions over Ukrainian wheat exports. India has already placed an embargo on its rice exports to guard against possible food shortages.
And let's not forget that halving is fast approaching. A Bitcoin ETF authorized shortly before halving would be a powerful bullish catalyst.
In the knowledge that the upside should be more resilient this time around. The next Bull run should prove far more persistent than that of 2021. The reason being that 2021 was a speculative, leveraged bull run. Institutional funds, on the other hand, tend to play the long game.
These funds are in dire need of embellishing the lacklustre returns of late. The stock market and debt no longer pay. And despite Powell's grand declarations, rates will eventually come down, probably sooner than we think.
Goldman Sachs, for example, expects the Fed to raise rates in June. There are also whispers that the QT will end sooner than expected:
While we wait for the FED to print again to pay off the US government's gargantuan debt, bitcoin is eating its words. Some OGs like Adam Back are betting that we'll break the $100,000 barrier before the May 2024 halving…
Receive a summary of the news in the world of cryptocurrencies by subscribing to our new daily and weekly newsletter service so you don't miss any of the essentials of Cointribune!
Bitcoin, geopolitical, economic and energy journalist.
DISCLAIMER
The views, thoughts, and opinions expressed in this article belong solely to the author, and should not be taken as investment advice. Do your own research before taking any investment decisions.