Bitcoin (BTC) on August 14: Hash Ribbons give a buy signal!
Tue 15 Aug 2023 ▪
3
min of reading ▪ by
▪
Invest
After a prolonged phase of consolidation, notable movements seem ready to manifest themselves in the price of BTC. The Hash Ribbon indicator is currently displaying a buy signal, marking the end of the bitcoin (BTC) miners' capitulation. Could this be the catalyst for the next bull market?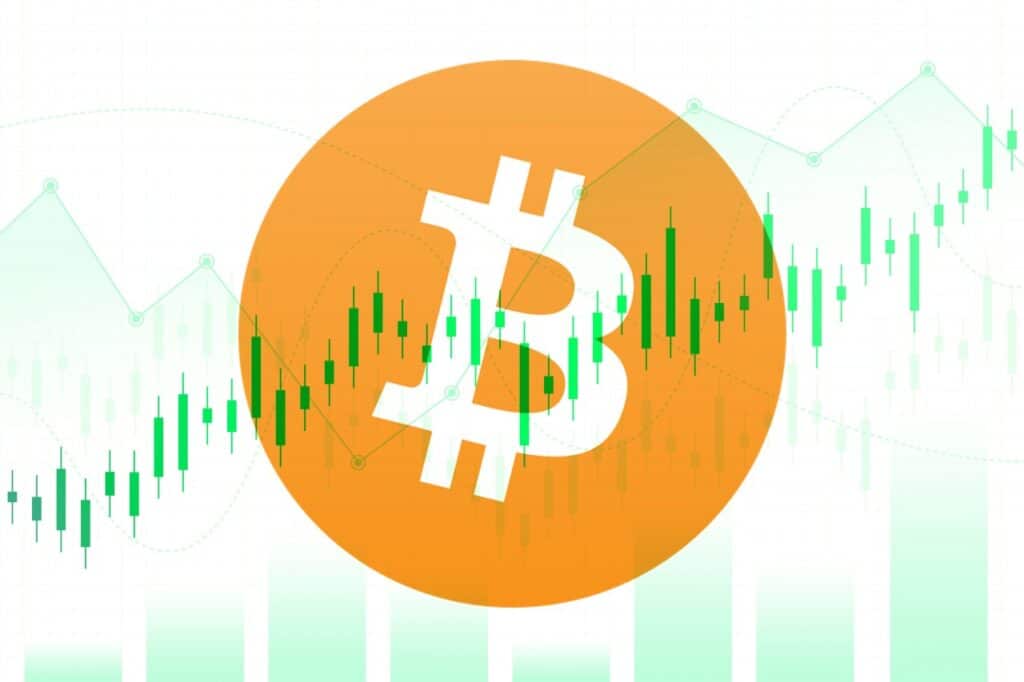 Bitcoin: the miners are back!
Since its annual peak at $31,877, the bitcoin price has fallen by 7%. This period of correction has seen miners capitulate in the face of an unfavourable market situation. However, Hash Ribbons indicates that this phase of Bitcoin (BTC) miner capitulation is coming to an end. This potentially suggests the imminent approach of a rise in the value of this crypto-phare.
Indeed, when examining the daily chart of BTC on TradingView, a blue dot stands out on the indicator. This is a significant buy signal for investors waiting for the next bull market. What's more, it's accompanied by the word "buy".
This same signal appeared on the Bitcoin (BTC) chart on January 14. Following this signal, BTC recorded a 58% rise, reaching its annual peak at $31877. If this situation is repeated, a rise to around $47,000 could be envisaged, as mining activity resumes.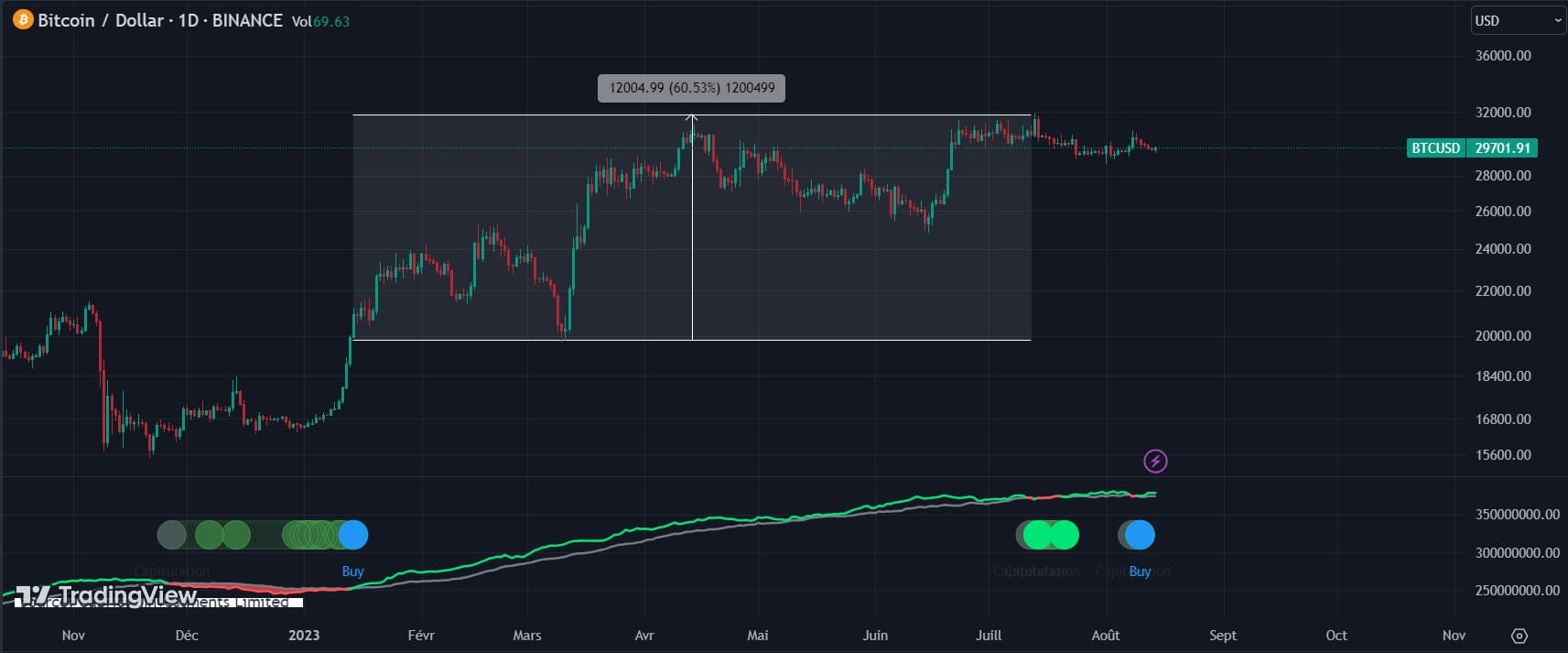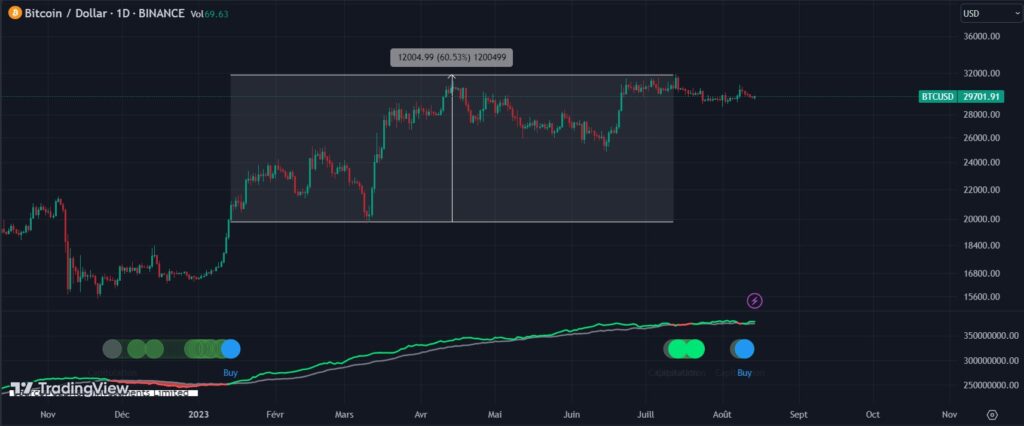 Hash Ribbons, a relevant indicator?
Created by Charles Edwards in 2019, Hash Ribbons is an indicator designed to detect periods of surrender by Bitcoin (BTC) miners. It is based on variations in the daily hash rate.
When miners temporarily suspend operations due to unfavorable market conditions, Hash Ribbons displays a green dot. Conversely, a blue dot indicates the resumption of mining activities.
Nevertheless, this indicator fails to identify the price's lowest point, implying that Bitcoin (BTC) could eventually hit a new low before heading higher again.
For long-term investors, this blue dot could finally mark the long-awaited buy signal for the next bitcoin (BTC) bull run.
Receive a summary of the news in the world of cryptocurrencies by subscribing to our new daily and weekly newsletter service so you don't miss any of the essentials of Cointribune!
Je suis passionnée par les cryptomonnaies, un monde que j'ai découvert il y a peine 3 ans. Mon seul but est de vous informer de cet univers incroyable à travers mes articles.
DISCLAIMER
The views, thoughts, and opinions expressed in this article belong solely to the author, and should not be taken as investment advice. Do your own research before taking any investment decisions.