Bitcoin (BTC) gets VIP status in Shanghai court!
Tue 26 Sep 2023 ▪
3
min of reading ▪ by
▪
Regulation Crypto
Two years ago, Bitcoin lost any chance of flourishing among Chinese cryptocurrency traders. The Chinese Communist Party didn't seem ready for decentralization, opting for a totalitarian CBDC (Central Bank Digital Currency) rather than an emancipatory BTC (Bitcoin). However, in recent times, the Xi Jinping government has seemingly changed its perception of the flagship cryptocurrency. This decision by a Shanghai court to grant Bitcoin the status of "unique and non-reproducible currency" attests to this change of heart.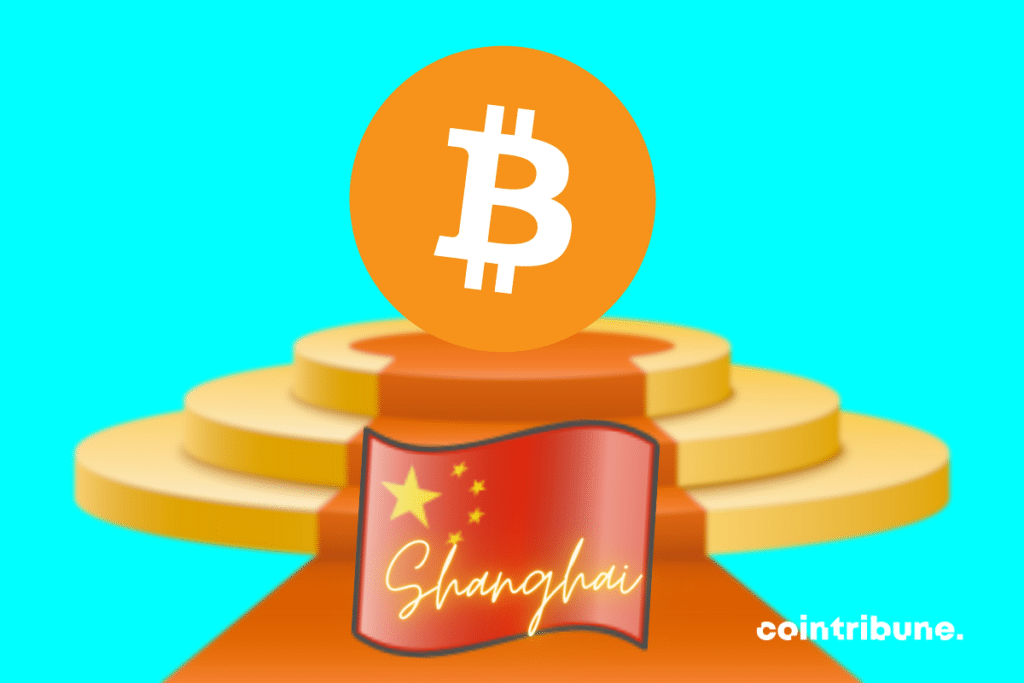 Is Bitcoin finally recognized in China?
Please note that the Shanghai in question here has nothing to do with the Ethereum upgrade successfully carried out by its developers in April. Instead, it refers to the largest Chinese city, an international financial hub covering 7,000 square kilometers and home to nearly 28 million people.
Based on a recent post by Justin Sun, the crypto entrepreneur who was granted more time by a U.S. judge to defend himself against the SEC, and drawing conclusions from a Weixin article, MSN has ruled that "Bitcoin is legally recognized in Shanghai despite the ban on cryptocurrencies in China."
Is this enough to say that China becomes the third country to legalize Bitcoin after El Salvador and the Central African Republic?
Not yet. China is not one to rush when it comes to Bitcoin and cryptocurrencies.
In other words, the Second Intermediate People's Court of Shanghai has just recognized Bitcoin as a unique digital currency. It now acknowledges the leading cryptocurrency as a rare and valuable asset.
In fact, this institution ruled on a case dating back to September 2022, in which a lawyer argued that Chinese Bitcoin and cryptocurrency holders are protected by current laws despite the prohibition of similar digital assets across the entire continent.
"However, with the development of Internet technology, digital currency represented by Bitcoin is unique and non-reproducible. It is different from virtual currencies such as Q coins. Its relative scarcity has been widely recognized, and its ownership attributes are of no importance in social life. There is no way to evade it, whether it is in any field or in the financial field," reads the document.
Maximize your Cointribune experience with our 'Read to Earn' program! Earn points for each article you read and gain access to exclusive rewards. Sign up now and start accruing benefits.
La révolution blockchain et crypto est en marche ! Et le jour où les impacts se feront ressentir sur l'économie la plus vulnérable de ce Monde, contre toute espérance, je dirai que j'y étais pour quelque chose
DISCLAIMER
The views, thoughts, and opinions expressed in this article belong solely to the author, and should not be taken as investment advice. Do your own research before taking any investment decisions.