Bitcoin: Nigeria Crushes France and Leaves El Salvador in the Dust!
Thu 21 Sep 2023 ▪
4
min of reading ▪ by
▪
Crypto regulation
"When you think of Bitcoin, you often think of economic superpowers or cryptocurrency havens like El Salvador. However, a recent study reveals a significant surprise: Nigeria dominates the ranking of countries most interested in this digital currency, even overshadowing El Salvador. This phenomenon raises several questions and deserves a deeper analysis. So, what is really happening in Nigeria?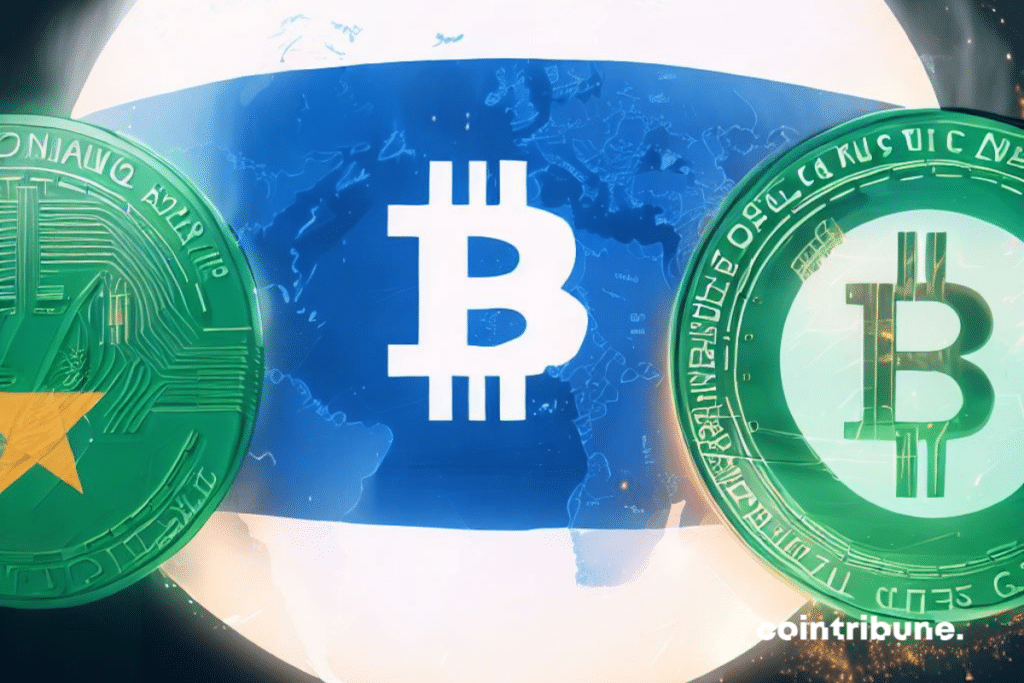 The Perfect Storm: Inflation and Demographics
The data is clear: over the last 30 days, Nigeria has a score of 100 in terms of Bitcoin-related searches, far surpassing nations like El Salvador (94) or Brazil (72), not to mention France (12).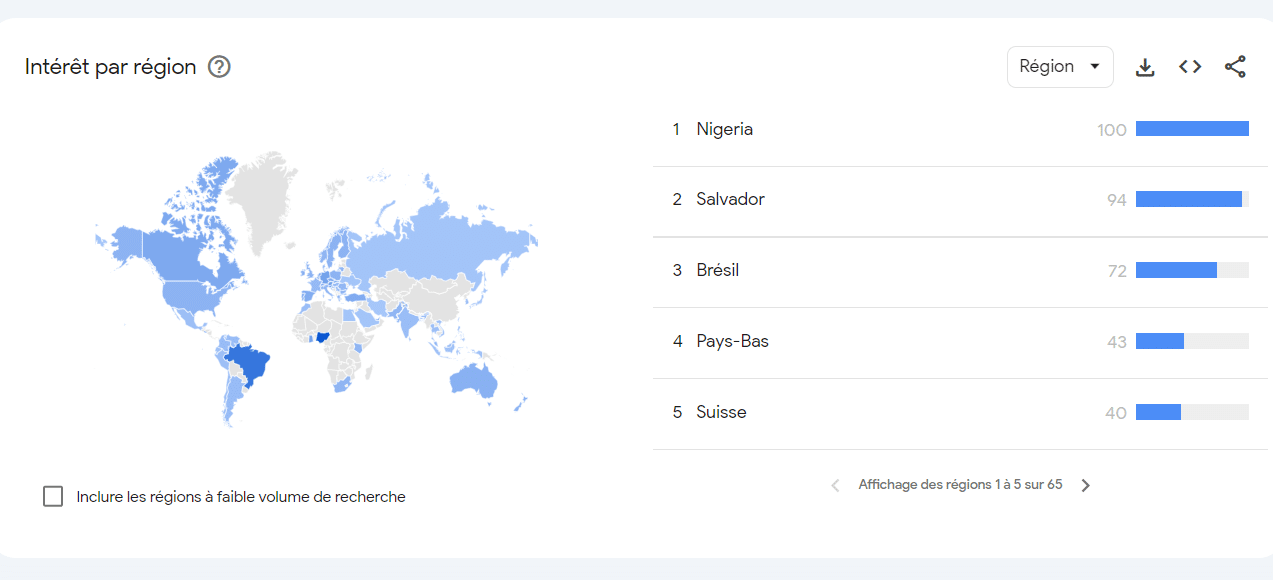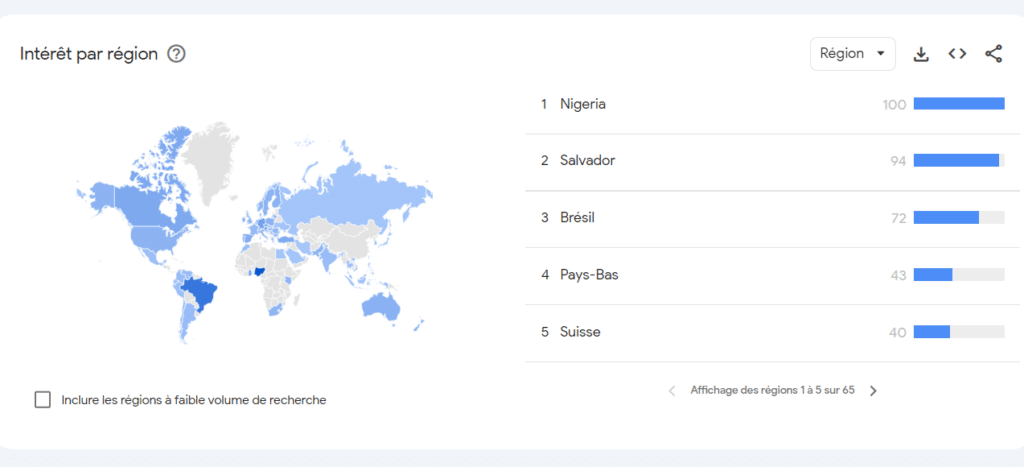 Why such a difference? It seems that Nigerians have already recognized the benefits of Bitcoin as a hedge against the current 25.8% inflation rate. With a young and large population, Nigeria could well become the future global capital of Bitcoin.
According to a report by Chainalysis, cryptocurrency transactions increased by 9% year-on-year, reaching a total of $56.7 billion in the period from July 2022 to June 2023. This growth is part of a broader context marked by a substantial depreciation of the local currency, the Naira, which experienced a significant decline in June and July 2023.
The impact is even more significant when considering Nigeria's economic power in Africa. As the continent's largest economy, its inclination toward Bitcoin could act as a catalyst for other nations.
The State and Bitcoin: A Complex Relationship
The Nigerian government has a complex relationship with cryptocurrencies. In 2021, there was a ban on crypto transactions, citing risks related to money laundering and terrorism financing. However, in 2022, the Nigerian Securities and Exchange Commission (SEC) reversed its stance, introducing regulations for digital assets.
This reversal can be seen as an implicit recognition of the potential of cryptocurrencies. Registration fees and permits are now required for exchange platforms, but these measures also suggest a willingness to control and tax these transactions rather than banning them.
Thus, the country seems to oscillate between strict regulation and growing adoption, illustrating the palpable tension between the state and the uncontrollable economic phenomenon that is Bitcoin.
The case of Nigeria in the global Bitcoin landscape is intriguing in many ways. Not only does it demonstrate the growing appeal of crypto in a context of economic instability, but it also raises crucial questions about regulation and the role of governments in the digital asset ecosystem.
This country even surpasses European nations like Germany (34) and Switzerland (40), where financial infrastructures are robust. This illustrates that Bitcoin is not merely an alternative but can be a preferred choice for growing economies.
This is a decisive turning point, not only for Nigeria but for the entire Bitcoin community. The world is watching, and it will be fascinating to see how this story unfolds. It's even more interesting given that a Bitcoin ascent is imminent.
Maximize your Cointribune experience with our 'Read to Earn' program! Earn points for each article you read and gain access to exclusive rewards. Sign up now and start accruing benefits.
Fasciné par le bitcoin depuis 2017, Evariste n'a cessé de se documenter sur le sujet. Si son premier intérêt s'est porté sur le trading, il essaie désormais activement d'appréhender toutes les avancées centrées sur les cryptomonnaies. En tant que rédacteur, il aspire à fournir en permanence un travail de haute qualité qui reflète l'état du secteur dans son ensemble.
DISCLAIMER
The views, thoughts, and opinions expressed in this article belong solely to the author, and should not be taken as investment advice. Do your own research before taking any investment decisions.