Imminent Historic Surge for Bitcoin
Wed 20 Sep 2023 ▪
3
min of reading ▪ by
▪
Invest
Bitcoin is poised to deliver a performance that could leave the audience in awe. In these times of economic turbulence, the star of Bitcoin shines with a newfound brilliance, promising a golden dawn that would surprise even the most optimistic among us. Behind the scenes of this grand stage are significant movements, signaling an unexpected and historic surge.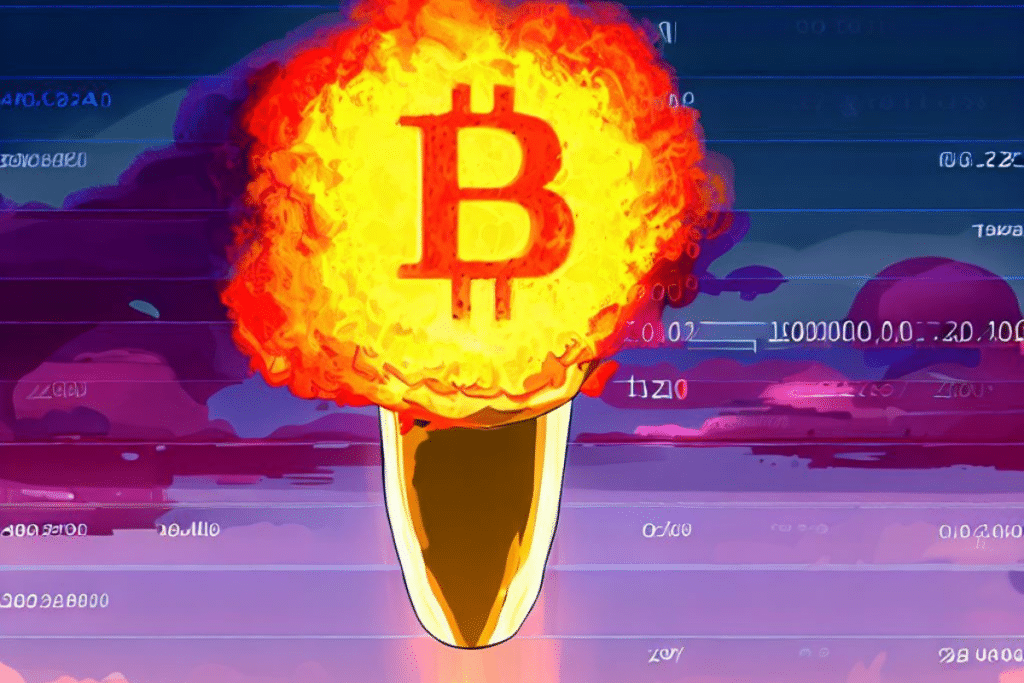 A Ripple in the Bitcoin Web
In the apparent calm of the markets, a discreet yet constant hum resonates behind the scenes of the crypto sector. Bitcoin's price, hovering around $26,000, might deceive even the most seasoned observer.
However, Ali Martinez, a renowned crypto analyst, has recently shed light on a trend that cannot be ignored. A growing number of new BTC addresses are emerging, indicating a significant bullish divergence in the chain's landscape.
Thus, we witness a spectacle where the number of addresses holding at least 0.1 Bitcoin reaches historic highs. This illustrates increased participation and interest from investors, even in a context of price fluctuations. But is this surge the prelude to a meteoric rise? Signs seem to suggest that it is.
Positive Signals in a Climate of Uncertainty
In this rapidly changing landscape, Asia, with a particular emphasis on India, stands as a bastion of dynamism and resilience. By boldly forging a path in the crypto domain, India appears ready to lead a true economic revolution, showcasing human ingenuity at its finest.
Bitcoin, on the other hand, is gearing up to defy the boldest predictions, paving the way for a surge that many find unexpected.
As we stand on the cusp of a potentially historic transformation, attention turns to Bitcoin price forecasts for 2024.
Prominent figures in the financial sector, such as Cathie Wood and Mike Novogratz, anticipate a surge to $1 million and $500,000, respectively. Even more conservative estimates from entities like JP Morgan and Arthur Hayes place Bitcoin at heights of $45,000 and $70,000.
By averaging these predictions, we arrive at a staggering estimate of approximately $265,500, illustrating the rampant optimism and lofty expectations surrounding Bitcoin's future.
The lingering question then becomes: Are we on the verge of witnessing a revolution that will redefine our understanding of wealth and investment? Only time will tell. However, one thing remains certain: Bitcoin is in full swing. It promises surprises and unprecedented opportunities. In this crucial time, the public is invited to keep their eyes wide open. Meanwhile, Milei unveils the miracle cure for the Argentine crisis!
Maximize your Cointribune experience with our 'Read to Earn' program! Earn points for each article you read and gain access to exclusive rewards. Sign up now and start accruing benefits.
Fasciné par le bitcoin depuis 2017, Evariste n'a cessé de se documenter sur le sujet. Si son premier intérêt s'est porté sur le trading, il essaie désormais activement d'appréhender toutes les avancées centrées sur les cryptomonnaies. En tant que rédacteur, il aspire à fournir en permanence un travail de haute qualité qui reflète l'état du secteur dans son ensemble.
DISCLAIMER
The views, thoughts, and opinions expressed in this article belong solely to the author, and should not be taken as investment advice. Do your own research before taking any investment decisions.