Bitcoin: Invalid Block Mined, Is the Network in Danger?
Thu 28 Sep 2023 ▪
3
min of reading ▪ by
▪
An unexpected event has shaken the very foundations of Bitcoin, the most famous and valuable digital currency. Marathon Digital, one of the most technologically advanced mining companies, recently mined an invalid block. But what does this mean for the network and all of us?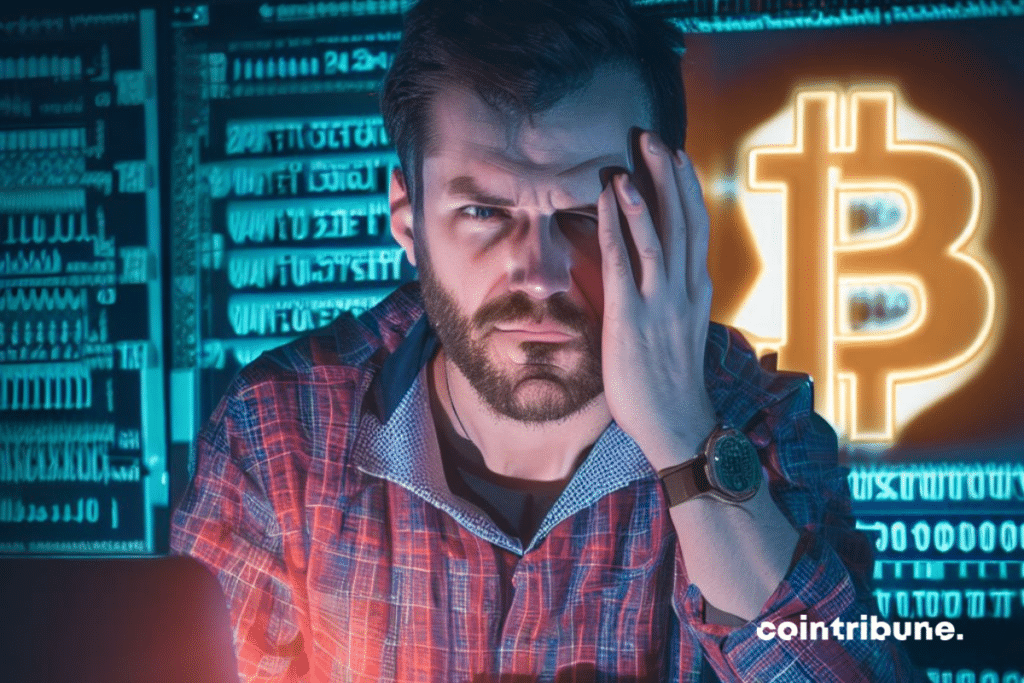 An Unexpected Error in a World of Technological Perfection
When it comes to Bitcoin, Marathon Digital is a prominent player. They invest heavily in cutting-edge technologies, converting energy into economic value while ensuring the maintenance and security of the Bitcoin ledger through mining. However, even giants are not immune to missteps.
The invalid block, identified at height 809478, was rejected by the main Bitcoin network due to an error in the transaction order. Such an anomaly from a major player like Marathon raises questions. How could such an error occur? 0xB10C, a respected developer, was among the first to report the issue on X (formerly Twitter).
According to him, MARAPool, Marathon's mining pool, had a transaction order issue. This error was confirmed by other experts, including BitMEX Research and Jameson Lopp, co-founder and CTO of Casa. Lopp emphasized the network's robustness, stating, "Bitcoin is an impenetrable fortress of validation. No double spending is allowed!"
Marathon's Response and Implications for Bitcoin
In response to the controversy, Marathon Digital acted swiftly. In a statement, the company confirmed that it had mined the invalid block.
It explained that the error resulted from an unforeseen bug during one of their experiments aimed at optimizing their operations. Reassuring the community, Marathon emphasized that this error was by no means an attempt to alter Bitcoin Core. The company also praised the network's robust security, which promptly identified and rectified the anomaly.
This incident, though unintentional, highlights the resilience and robustness of the Bitcoin network. Even in the face of an error from a major player, the network demonstrated its ability to defend itself and maintain its integrity.
Marathon Digital's incident serves as a reminder that even in a technology-dominated world, errors can occur. However, instead of casting doubt, this event reinforces confidence in the robustness of the Bitcoin network. After all, if the network can detect and correct such an error, what could genuinely threaten it? Explore the reality often overlooked by French media.
Maximize your Cointribune experience with our 'Read to Earn' program! Earn points for each article you read and gain access to exclusive rewards. Sign up now and start accruing benefits.
Fasciné par le bitcoin depuis 2017, Evariste n'a cessé de se documenter sur le sujet. Si son premier intérêt s'est porté sur le trading, il essaie désormais activement d'appréhender toutes les avancées centrées sur les cryptomonnaies. En tant que rédacteur, il aspire à fournir en permanence un travail de haute qualité qui reflète l'état du secteur dans son ensemble.
DISCLAIMER
The views, thoughts, and opinions expressed in this article belong solely to the author, and should not be taken as investment advice. Do your own research before taking any investment decisions.