Bitmain to Invest $54 Million in Core Scientific, Inc. as Part of New Supply Contract
▪
Bitmain will supply Core Scientific with 27,000 latest generation bitcoin miners and signs new hosting agreement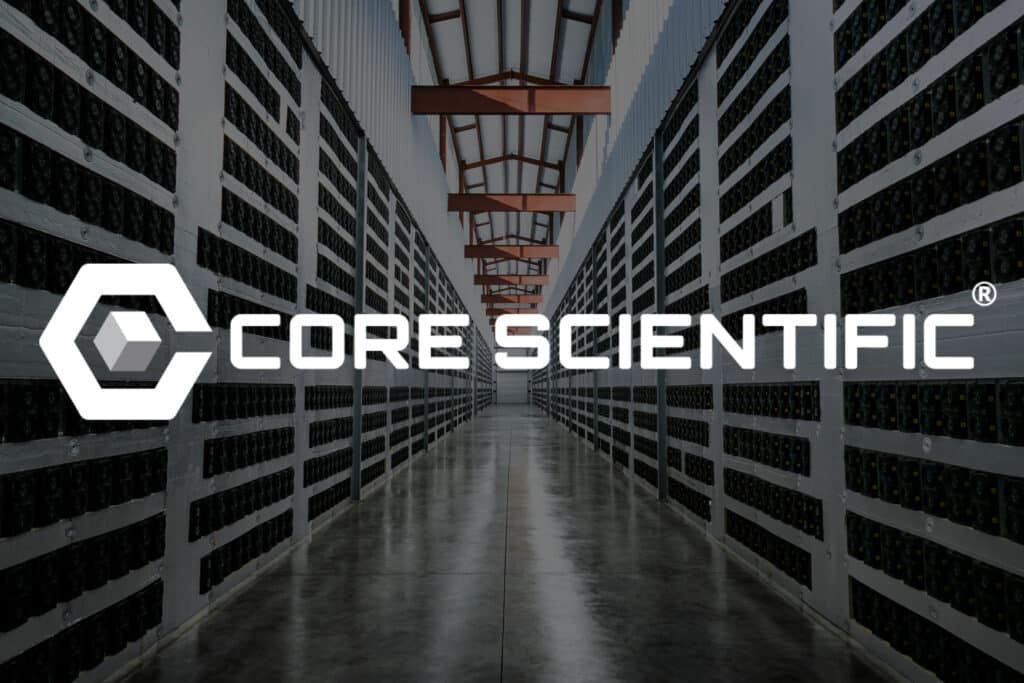 HONG KONG–(BUSINESS WIRE)–World Digital Mining Summit – Core Scientific, Inc. (OTC: CORZQ) ("Core Scientific" or "the Company"), a leader in high-performance blockchain computing data centers and software solutions, today announced Bitmain, the world's leading manufacturer of digital currency mining servers, has agreed to invest $53.9 million in the Company, expanding the two companies' longstanding relationship.
Bitmain and Core Scientific have agreed on a combination of equity and cash to finance the purchase of new and more efficient bitcoin mining equipment. Separately, Bitmain has executed a new hosting agreement with Core Scientific to support Bitmain's mining business. The deals demonstrate Bitmain's ongoing commitment to the North American digital asset mining industry.
"We look forward to deepening our strategic relationship with Core Scientific, our long-standing U.S.-based partner," said Max Hua, Bitmain CEO. "Their professionalism, integrity, and commitment to the success of their hosting customers and to the growth of the Bitcoin Network is unsurpassed in the industry."
Under the terms of the purchase agreement, Bitmain will supply Core Scientific with 27,000 Bitmain S19J XP 151 TH bitcoin mining servers in exchange for $23.1 million in cash and $53.9 million in Core Scientific common stock at a per share value that will be determined in accordance with a bankruptcy court approved chapter 11 plan of reorganization, the approval of which is expected during the fourth quarter of this year. The S19J XP operates at a high efficiency level of 21.7 Joules per TH/s.
"We are honored to expand our significant relationship with Bitmain," said CEO of Core Scientific, Adam Sullivan. "Together, we have worked tirelessly to professionalize our industry, charting a path for the long-term growth of the Bitcoin Network as bitcoin adoption increases around the world."
Core Scientific has operated more than 600,000 Bitmain miners across its data centers since beginning operations in 2017. Today, 99% of the more than 200,000 miners the Company currently operates for itself and its hosting customers are Bitmain S19 models, including those owned by Core Scientific and those hosted for customers. In addition to supplying miners to Core Scientific, Bitmain has been a hosting customer for nearly five years, entrusting the Company to operate and maintain a large number of its own miners.
Sullivan added, "Bitmain's product quality, attention to service and responsiveness are critical to our success in supporting the Bitcoin Network. The new miners we are securing with this agreement will enhance our mining fleet's efficiency as we continue to prepare for next year's halving event and beyond."
"Core Scientific is an important contributor to the strength and stability of the Bitcoin Network, and we look forward to working closely with their team to help realize Bitcoin's full potential," Hua added.
The Company plans to receive and energize the 27,000 units in the fourth quarter of 2023, adding a potential 4.1 exahashes to its self-mining hash rate. The two industry leaders have also agreed to work together to upgrade Bitmain's previous generation miners hosted at Core Scientific's data centers with S19J XP servers, effectively increasing the Company's total hash rate further.
As of August 31, 2023, Core Scientific operated approximately 206,000 bitcoin miners for both colocation and self-mining, representing a total energized hash rate of 22.0 exahashes per second at its data center facilities in five U.S. states. Core Scientific's self-mining operations produced 965 bitcoin in August, and 9,755 bitcoin year to date through August 31, more than any other listed bitcoin miner in North America.
About Bitmain
Bitmain is the world's leading manufacturer of digital currency mining servers through its brand ANTMINER, which has long maintained a global market share and leading position in technology, serving customers across over 100 countries and regions. The company has subsidiaries in China, the United States, Singapore, Malaysia, Kazakhstan, and other locations.
About Core Scientific
Core Scientific (OTC: CORZQ) is one of the largest blockchain computing data center providers and miners of digital assets in North America. Core Scientific has operated blockchain computing data centers in North America since 2017, using its facilities and intellectual property portfolio for colocated digital asset mining and self-mining. Core Scientific operates data centers in Georgia, Kentucky, North Carolina, North Dakota and Texas. Core Scientific's proprietary Minder® fleet management software combines the Company's colocation expertise with data analytics to deliver maximum uptime, alerting, monitoring and management of all miners in the Company's network. To learn more, visit http://www.corescientific.com.
Maximize your Cointribune experience with our 'Read to Earn' program! Earn points for each article you read and gain access to exclusive rewards. Sign up now and start accruing benefits.
L'équipe éditoriale de Cointribune unit ses voix pour s'exprimer sur des thématiques propres aux cryptomonnaies, à l'investissement, au métaverse et aux NFT, tout en s'efforçant de répondre au mieux à vos interrogations.
Disclaimer:
The contents and products mentioned on this page are in no way endorsed by Cointribune and should not be construed as its responsibility.
Cointribune strives to provide readers with all relevant information available, but cannot guarantee its accuracy or completeness. Readers are urged to make their own inquiries before taking any action with respect to the company, and to assume full responsibility for their decisions. This article does not constitute investment advice or an offer or invitation to purchase any products or services.
Investing in digital financial assets involves risks.
Read more