Complete Guide to Telegram
Sat 10 Apr 2021 ▪
9
min of reading ▪ by
With over 500 million active users, you've most likely heard of Telegram, the privacy-orientated alternative to messaging apps like Facebook Messenger and WhatsApp. Despite the fierce competition, Telegram stands out from the crowd for being one of the best encrypted messaging apps, with no adverts, cross-platform functionality, and no limits on the size of files transferred over its network.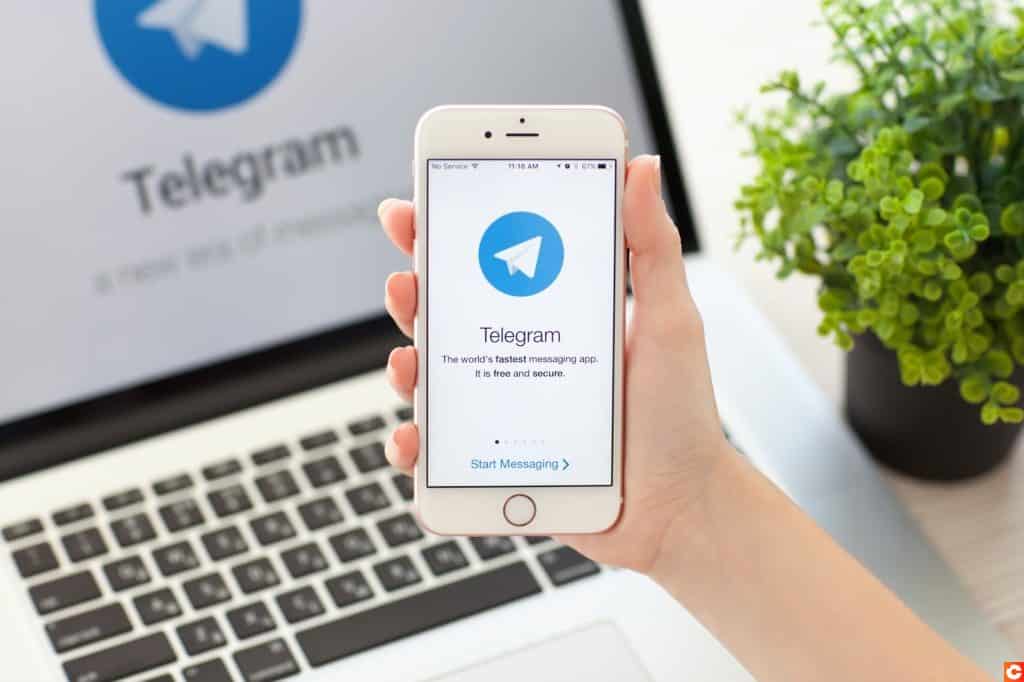 Read on to find out everything you need to know about this messenger, loved by crypto enthusiasts the world over.
History of Telegram
Telegram was launched in 2013 by the Russian brothers Nikolai and Pavel Durov. They were famous in their home country for having created the "Russian Facebook", called VK. The duo was used to government suppression, as their stake in VK was confiscated by Putin and Co, and they were forced to flee the country.
The app grew quickly at home and abroad, driven by fears of state encroachment onto private life and free speech. With huge user bases in South Korea and Russia, the app hit one billion messages per day in December 2014. After prolonged periods of Facebook servers going down in March 2018, and the knock-on effect this had on WhatsApp's availability, the app started to become popular in the West too.
At the time of writing, Telegram boasts over 500 million active users around the world. This popularity has also attracted negative attention, with the app either being banned, or threatened to be banned in a string of countries. Despite this, if you are reading this article, odds on you can still access this messenger app.
Main Features
Now we know more about how the app was created, let's see what it offers its users.
Private: Similar in functions to iMessage or WhatsApp, Telegram is more secure and private. With its secret chat feature, that uses end-to-end encryption, users can send and receive messages and files in full security.
Powerful: Telegram claims to send messages faster than any other app. This is a huge benefit for users who want to be up-to-date at all times. What's more, you can send files of any size to other users of the app, with no data limits.
Social: Telegram supports group chats with up to 200,000 participants and channels with an unlimited number of participants. This allows it to be used for much more than just messaging.
Customizable: The app is almost completely customizable. You can create your own stickers to send to friends, you can set your own wallpaper, you can even code your own bots to carry out cool little jobs, like playing text-based games or adding jobs to your to-do list.
How much does it cost?
Telegram is 100% free to use. I know what you're thinking – but no, it does not show any ads or annoying pop-ups, and it cannot access your data, so there isn't any to sell. The company behind Telegram is a non-profit organisation that runs thanks to funding from investors who are passionate about the project. There is also no Premium version available: all the features of the app are available to all users from the outset, nothing is hidden behind a paywall.
Good to know: The code powering Telegram is completely open-source, and can be looked up if you are so inclined. 
What does this have to do with crypto?
You might be wondering at this point why we are even talking about this messaging app. Of course, on the one hand, Telegram champions user privacy with its end-to-end encryption. These are key features of the cryptocurrency movement, and drive decisions on changes to the blockchains of many projects.
Another useful feature that is used by crypto fans is the huge group and channel sizes. This means that you can find out about news as it is developing, as you will be sent a push notification every time something is shared. Alternatively, you can follow a crypto influencer to get information on their trades and which new projects have caught their eye as soon as they decide to share it with their followers.
How to set up Telegram
Install the Telegram app: Open either the App Store or Google Play and search for Telegram. Make sure you choose the correct app, and not a fake copy – look for the one with the paper airplane logo and then install.
Register your account: After navigating through the welcome screen, you'll be asked to enter your phone number. Telegram will immediately send you a text message with a four digit code to verify whether it's your real number. Enter that code into the app to continue.
Add your name and a picture: Telegram lets its users create their own profiles, complete with a username and profile picture. All you have to do is enter this information (or leave blank, your choice).
(Optional) Add two-step verification: You can set up the app to require a password every time you log in on a new device. Simply head to the menu and select Settings > Privacy & Security > Two-Step Verification.
Get chatting: You are now fully signed up for a Telegram account, you can now use it much like your favorite messenger app, except now you can rest assured that your messages are not being snooped on by the tech giants.
Get up to date: Follow your favorite news source's Telegram channel to receive push notifications every time they share something worth your attention. Alternatively, join the group chat of your favorite crypto influencer to find out which new project they are excited about or when they are going into a new trade.
What are the pros of Telegram?
Telegram is available on all mobile devices and can be accessed anywhere via the web client. It offers all the features you would expect from a messaging app and many more! The secret chat function is particularly exciting, as you can set messages to self-destruct after a set period of time, just think Mission Impossible or James Bond!
And the downsides?
Telegram has been attracting a lot of flak recently, precisely because of the level of privacy it offers users. Governments from a range of countries have taken steps to ban the app because it is said to harbour extremist and criminal activity. This may be true, but in the crypto world, we are used to such dismissals already. Bitcoin for a long time was said to be a safe haven for drug dealers and the like. As with everything in the world, there is a chance that Telegram and crypto are used for bad causes, but that hasn't stopped them from also being used by millions of genuine users too.
CoinTribune's opinion on Telegram
For people who want a streamlined and secure messaging app, Telegram is a great option. For us at CoinTribune, Telegram is the major communication tool among team members. We love the fact it is cloud-based and can be accessed across devices, syncing in real-time. It is also the top way that we communicate with CoinT fans, as we have our very own channel.
Conclusion
You have now made it to the end of our guide on Telegram. We hope that you now know a lot more about this app, and why it is so popular in crypto circles. You should now be signed up and ready to be the first to know about potential trade calls, to keep up to date on updates in the space, or simply just to chat crypto with other enthusiasts.
Feel free to take a look at some other guides on our site, they are updated regularly and cover all aspects of the world of cryptocurrencies. Why not start by looking through our trading column? It will introduce you to the exciting world of trading, and will help you to understand some of the calls that you are going to be receiving in Telegram!
Maximize your Cointribune experience with our 'Read to Earn' program! Earn points for each article you read and gain access to exclusive rewards. Sign up now and start accruing benefits.
Hi! Привет! Salut ! Je m'intéresse à deux choses : la crypto et les langues. Je suis donc heureux de faire partie de l'équipe multinationale du CoinTribune, où je peux partager mes connaissances de la crypto avec des gens des quatre coins du monde – l'un article après l'autre.
DISCLAIMER
The views, thoughts, and opinions expressed in this article belong solely to the author, and should not be taken as investment advice. Do your own research before taking any investment decisions.