Core Scientific, Inc. and Celsius Mining LLC Enter into Purchase Agreement for Core Scientific's Texas Data Center Site, Agree to Settle All Existing Litigation
Getting informed
▪
Celsius Mining LLC to Acquire and Operationalize Core Scientific's Partially Developed Ward County Bitcoin Mining Data Center Site; Companies Agree to Settle All Existing Litigation.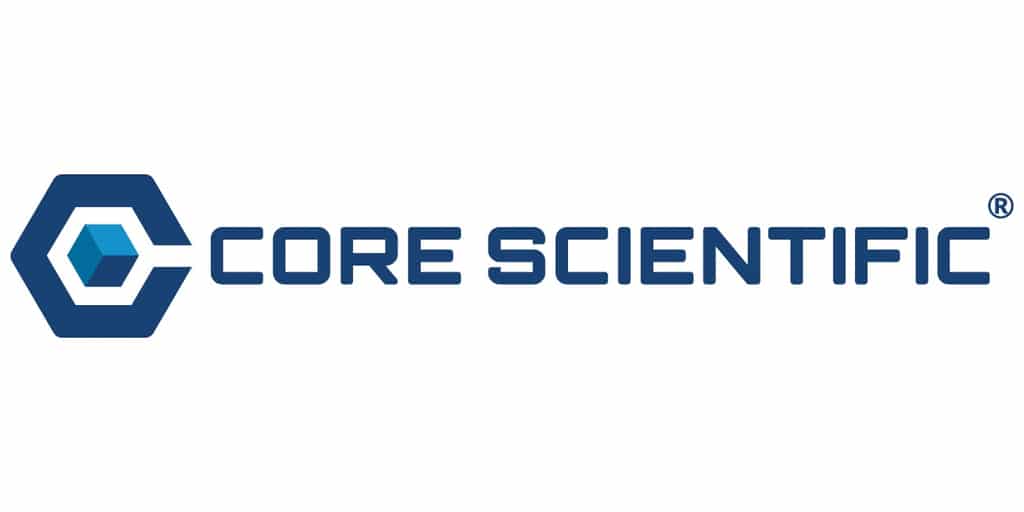 AUSTIN, Texas–(BUSINESS WIRE)–Core Scientific, Inc. (OTC: CORZQ) ("Core Scientific" or "the Company"), a leader in high-performance blockchain computing data centers and software solutions, and Celsius Mining LLC, Bitcoin mining subsidiary of Celsius Network ("Celsius"), today announced an agreement to sell Core Scientific's Ward County, Texas ("Cedarvale") Bitcoin mining data center site to Celsius and to settle all existing litigation between the two parties for total cash consideration of $14 million.
We are pleased to resolve all existing litigation related to Celsius Mining. With unwavering focus, we continue to deliver on our commitment to enhance the operational excellence of the organization and emerge from our restructuring process later this year even stronger. Executing our three-year roadmap to drive growth, we plan to expand our two operational Texas data centers to provide sufficient capacity for us to remain one of the largest and most efficient Bitcoin producers at scale in North America.

Adam Sullivan, CEO of Core Scientific
The proposed sale of the partially developed, non-operational Cedarvale data center site includes 215 megawatts of available power, buildings under construction, equipment and designs to enable the completion of the facility. If approved, the parties would reach a settlement and mutual release with respect to all existing litigation.
This purchase sets an early foundation for Celsius to reach a value-maximizing conclusion with Fahrenheit LLC ("Fahrenheit"), Celsius' previously announced Plan Sponsor. Fahrenheit will provide the capital, management team, and technology required to successfully establish and operate the new company ("NewCo").
"Securing the Cedarvale site further increases Celsius' commitment to West Texas, growing our self-mining portfolio to an impressive 300 megawatts," said Chris Ferraro, Chief Restructuring Officer and Interim Chief Executive Officer of Celsius Network. "This outcome was made possible through the collaboration of Celsius and US Bitcoin Corp, who played a key supporting role in structuring and executing the transaction. We are pleased to settle all existing litigation and look forward to focusing on expanding the Cedarvale capabilities and completing the site."
U.S. Data Mining Group, Inc. dba US Bitcoin Corp ("USBTC") will be contracted to manage the construction of the 215 MW Cedarvale facility. As previously announced, USBTC was selected as a member firm of the winning bidder in a bankruptcy auction to manage and operate the mining assets owned by Celsius. In addition to the Cedarvale development project, USBTC has been engaged by Celsius prior to the Plan Effective Date to begin scaling and optimizing the mining business of Celsius.
"We're extremely pleased with the success of this transaction, a milestone that significantly bolsters NewCo's mining division. It reinforces our confidence in the potential that NewCo will capture through Fahrenheit's leadership," said Asher Genoot, President and Co-Founder of USBTC. "We are committed to driving further value to the Celsius estate prior to emergence and are eager to lead the development of the Cedarvale assets."
The Cedarvale site transaction does not affect Core Scientific's mining fleet and the site is not included in its three-year roadmap, which was filed publicly in June 2023. The mutually agreed value of the site is $45 million, and the total cash consideration paid by Celsius to Core Scientific is $14 million.
As of August 31, 2023, Core Scientific operated approximately 206,000 Bitcoin miners for both self-mining and colocation, representing a total potential hash rate of 22.0 exahashes per second at its data center facilities in Georgia, Kentucky, North Carolina, North Dakota and Texas. Core Scientific's self-mining operations produced 965 Bitcoin in July, and 9,756 Bitcoin year to date through August 31, more than any other listed Bitcoin miner in North America.
Given that the Company and Celsius have each filed voluntary petitions for Chapter 11 restructuring in the Southern District of Texas and the Southern District of New York, respectively, the proposed agreement is subject to approval in both Bankruptcy Court jurisdictions.
About Core Scientific
Core Scientific (OTC: CORZQ) is one of the largest blockchain computing data center providers and miners of digital assets in North America. Core Scientific has operated blockchain computing data centers in North America since 2017, using its facilities and intellectual property portfolio for colocated digital asset mining and self-mining. Core Scientific operates data centers in Georgia, Kentucky, North Carolina, North Dakota and Texas. Core Scientific's proprietary Minder® fleet management software combines the Company's colocation expertise with data analytics to deliver maximum uptime, alerting, monitoring and management of all miners in the Company's network. To learn more, visit http://www.corescientific.com.
About Celsius Mining LLC
Celsius Mining LLC, is a Bitcoin mining subsidiary of Celsius Network, the global cryptocurrency platform and a well-recognized leader in Bitcoin mining. For additional information on Celsius, please visit http://www.celsius.network. For additional information on Celsius' ongoing chapter 11 cases, please visit http://www.cases.stretto.com/celsius.
Receive a summary of the news in the world of cryptocurrencies by subscribing to our new daily and weekly newsletter service so you don't miss any of the essentials of Cointribune!
L'équipe éditoriale de Cointribune unit ses voix pour s'exprimer sur des thématiques propres aux cryptomonnaies, à l'investissement, au métaverse et aux NFT, tout en s'efforçant de répondre au mieux à vos interrogations.
Disclaimer:
The contents and products mentioned on this page are in no way endorsed by Cointribune and should not be construed as its responsibility.
Cointribune strives to provide readers with all relevant information available, but cannot guarantee its accuracy or completeness. Readers are urged to make their own inquiries before taking any action with respect to the company, and to assume full responsibility for their decisions. This article does not constitute investment advice or an offer or invitation to purchase any products or services.
Investing in digital financial assets involves risks.
Read more