Crypto: Binance Faces October 25 Deadline, Emergency!
Tue 03 Oct 2023 ▪
3
min of reading ▪ by
▪
Centralized Exchange (CEX)
The crypto industry is in a constant state of flux. Each day brings its own set of surprises, twists, and challenges. For Binance, October 25th is shaping up to be a pivotal date. What is the urgency that's stirring things up behind the scenes at the exchange? Let's dive into the action.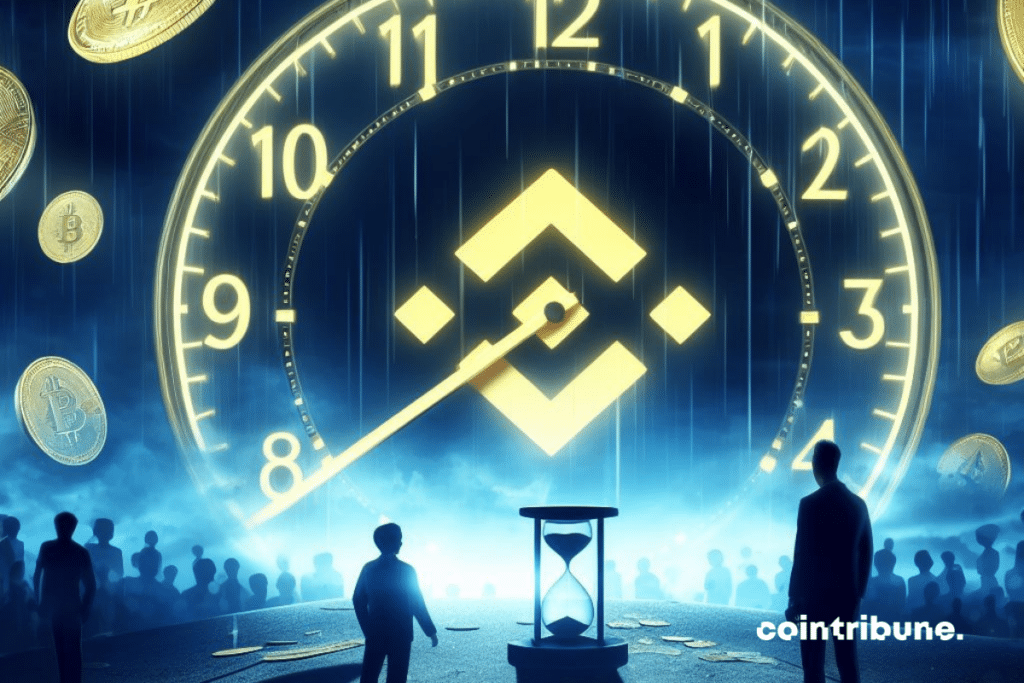 A Hasty Departure of the BUSD Crypto
Binance is preparing to close all lending and collateral positions related to BUSD. This stablecoin, a product of collaboration between Binance and Paxos, will have had a brief existence of four years. The reason? Tight regulations imposed by the U.S. government.
Binance's decision is crystal clear: users are urgently requested to repay all affected loans before the fateful date.
Such a sudden and decisive announcement underscores the regulatory pressure bearing down on major players in the crypto sector.
The market, while volatile, remains adaptable. Binance has followed this maxim by setting its sights on another rapidly rising stablecoin, the First Digital USD (FDUSD).
This new crypto looks promising, with a skyrocketing market capitalization in record time. But is the FDUSD truly living up to expectations? Experts remain divided.
A Fresh Start with First Digital USD (FDUSD)
Binance has never been one to follow the herd. As a true pioneer, the exchange has always sought to innovate, to surprise. The transition from BUSD to FDUSD is in line with this approach. To facilitate this transition, Binance offers a 1:1 conversion ratio, with no additional fees. An enticing offer that has won over many users.
However, despite this strong start, the FDUSD is not without its challenges. Indeed, Binance, despite its status as a leader, is not immune to market turbulence. While the exchange has shown audacity in adopting the FDUSD, it still needs to prove that this choice was the right one. Only time will tell if the FDUSD can establish itself as a crypto world essential.
In the face of increasingly strict regulation and a constantly evolving crypto market, Binance is trying to navigate this tumult. Opting for the FDUSD over the BUSD is a bold gamble. October 25th presents itself as a pivotal moment for Binance: will it mark the beginning of a new era or the announcement of unprecedented challenges? The world continues to move forward, and nations adapt accordingly. A glaring example is Russia's recent decision to embrace crypto to bypass the SWIFT system.
Maximize your Cointribune experience with our 'Read to Earn' program! Earn points for each article you read and gain access to exclusive rewards. Sign up now and start accruing benefits.
Fasciné par le bitcoin depuis 2017, Evariste n'a cessé de se documenter sur le sujet. Si son premier intérêt s'est porté sur le trading, il essaie désormais activement d'appréhender toutes les avancées centrées sur les cryptomonnaies. En tant que rédacteur, il aspire à fournir en permanence un travail de haute qualité qui reflète l'état du secteur dans son ensemble.
DISCLAIMER
The views, thoughts, and opinions expressed in this article belong solely to the author, and should not be taken as investment advice. Do your own research before taking any investment decisions.