How To Earn or Spend Litecoin (LTC)?
Litecoin is one of the oldest cryptocurrencies and still ranks well against newer projects by market cap. As a result, its user base is one of he largest in the space right now.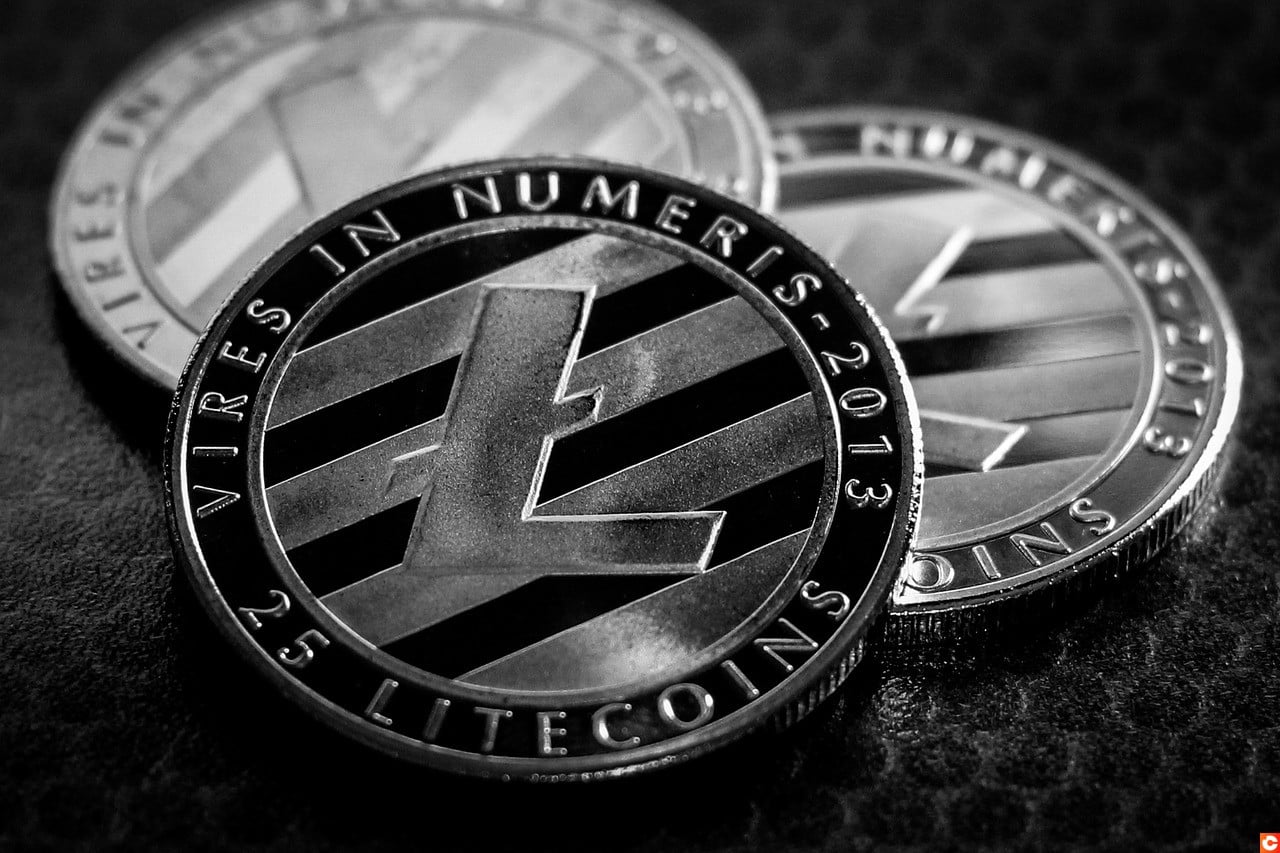 However, it is possible that some individuals are too hesitant, or simply cannot, invest directly in LTC and are looking for alternative methods to obtain Litecoin without having to make an investment. Similarly, people may also have LTC in their possession, but do not know how to spend them.
In order to help you find out how to earn or spend Litecoin, we will take a look at several different options available right now. All the same, we would like to make it clear that this article will not be exhaustive and that we will present only a few of the mostar interesting options from the multitude that exist. Let's go!
Buying and selling Litecoin on a reliable exchange site
Usually, people go to an exchange site to buy or sell Litecoin. This is probably the most popular way for an investor to buy LTC or even to sell them, securing the profits made to use easily in their everyday life.
However, you have to be careful not to go to any old buying or selling platform to carry out your transactions. Otherwise, it is highly possible that you come across a scam and lose your investment. In order to avoid this, we advise you to only register on one of the sites listed in our ranking, enabling you to carry out your buying and selling operations safely.
Nevertheless, this classic option has the disadvantage of requiring an investment on your part. In addition, simply selling Litecoin for fiat money (pounds, dollars, etc.) is not really a direct way of spending your LTC.
The options at your disposal to earn Litecoin without investing
Due to the popularity of Litecoin, there are several ways to obtain LTC without having to invest money from your own pocket.
Even if these options will not necessarily bag you a tonne of Litecoin, they are still good ways of dabbling in crypto if you are struggling to pass the KYC measures on an exchange platform or if you do not yet have enough confidence in cryptocurrencies to invest in them.
As there are quite a few ways of getting free LTC, we have decided to present only those we consider the most effective to our readers.
Earning Litecoin by performing micro-tasks
There are many websites that allow users to earn money by performing tasks such as watching videos, completing surveys or testing games. Each time a task is completed, you receive a few pennies.
Usually, these platforms pay people who perform these actions with gift cards, fiat money (pounds, dollars, etc.) or by giving them points that they can redeem for rewards in a special shop. However, nowadays some sites also allow people to be paid in cryptocurrencies, including Litecoin.
If you have free time and don't know what to do with it, it's worth checking in on one or more of these platforms to carry out these tasks. Even though they are annoying to do, they still allow you to earn LTC without having to invest money directly.
Earn LTC through your salary
If you are a freelance worker or work in the IT industry, there may be an opportunity to (at least partially) receive your salary in LTC.
Of course, not all the people or companies you are going to work for will be willing to pay you with Litecoin, but it is definitely possible to find some who would not find it a problem at all.
Don't forget to ask for a small fiat supplement to your regular salary if you use this method, because if you plan to report your income to the authorities, they will want you to pay taxes, and they definitely won't accept LTC!
Getting Litecoin by lending money
If you already own Litecoin and you do not use it, it is possible to lend some of your assets to other people to receive interest on them. However, you have to be careful to get it right.
If you lend money to a friend or a vague acquaintance in LTC and sign a contract with them, it won't be worth much in the courts of most countries if you ever end up not getting your money back. The further away the person you lend money from, the greater the risk of not getting your investment back.
Since it is very risky to lend money in LTC to an individual, it is essential to go through a platform that does the heavy lifting for you and can assure you that you won't lose money. By entrusting them with your LTC, the site will be able to lend them to other users at a certain rate. In exchange, the platform will pay you a portion of the interest paid by the borrower. You won't get 100% of the interest, but you're guaranteed to earn something on the amount you've deposited and earn a passive income.
The methods available to spend your LTC tokens
Now that we've seen a few options for getting free LTC, it's worth analysing the methods available to you to spend them.
Again, as Litecoin is a very popular digital asset, there are many different ways to spend your LTC directly, without first having to convert them into fiat money via the use of an exchange.
Donate your LTC
There are many websites that offer freely accessible and high quality information, whether on cryptocurrencies (like our humble site), or on more general sites like Wikipedia.
As you might expect, writing all this information requires lots of research, time, site hosting and upkeep.
If you liked what you read, watched or listened to, you can sometimes leave a small tip via crypto wallet addresses. Most of the time, there is a Bitcoin or Ethereum address, but Litecoin is the third most used cryptocurrency for donations.
Pay for purchases with LTC
Although the UK and Europe in general lag slightly behind Asia in this regard, it is possible to pay for purchases from certain merchants with digital assets, including Litecoin. Most sellers who accept Litecoin as a means of payment are found online, but there are still a few in traditional stores.
It is a method that is not yet widespread, but is gradually becoming popular. In a few years, it is likely that paying with cryptocurrencies will be a very common occurrence.
Some crypto projects are also developing multi-currency payment systems. They allow individuals to pay with the digital asset of their choice (LTC in this example), while the merchant receives the payment in the currency of their choice, whether it is another cryptocurrency (BTC, ETH, etc.) or fiat money (GBP, EUR, USD, etc.).
Spend Litecoin with a crypto card
At the moment, it is difficult to spend Litecoin as it is. As we are only at the beginning of the cryptocurrency era, so we will have to wait for the general public to start adopting virtual currencies more broadly before they can be easily used in everyday life.
While waiting for crypto payment solutions to become more widespread, some companies have decided to create crypto bank cards with a fairly simple payment system. By linking your crypto wallets to these Visa or Mastercard cards, every time you use them to pay in everyday life, the equivalent of the fiat cash amount is deducted from your digital assets.
For now, it is still an expensive system that must be improved upon, but given the arrival of competition in the sector, we can expect better functionality and a reduction in transaction fees in the near future.
Conclusion
Now is the time to conclude our article on earning and spending Litecoin. We hope it has given you a few ideas on how you can best get or spend your LTC.
As you have seen, you should not expect to earn astronomical sums unless you invest in Litecoin. At best, you will be able to pocket small amounts – unless you manage to negotiate receiving a portion of your salary directly in LTC. In this case, it would be about the same as investing directly into this digital asset.
As far as spending LTC is concerned, it is still extremely difficult to use them in everyday life in the UK. However, things are slowly improving, but it will still be a few more years before it becomes something normal.
If you would like to learn more about Litecoin, please check out our LTC guides. In each article, we look at a different aspect of Litecoin, which should allow you to get informed on the topics that interest you.