Shiba Inu (SHIB) crypto: A 330% burn
Tue 12 Sep 2023 ▪
3
min of reading ▪ by
▪
On the crypto market, Shiba Inu (SHIB) is making news today due to its skyrocketing burn rate in just 24 hours. A rise which is having a considerable impact on the price of the crypto as well as the crypto market in general.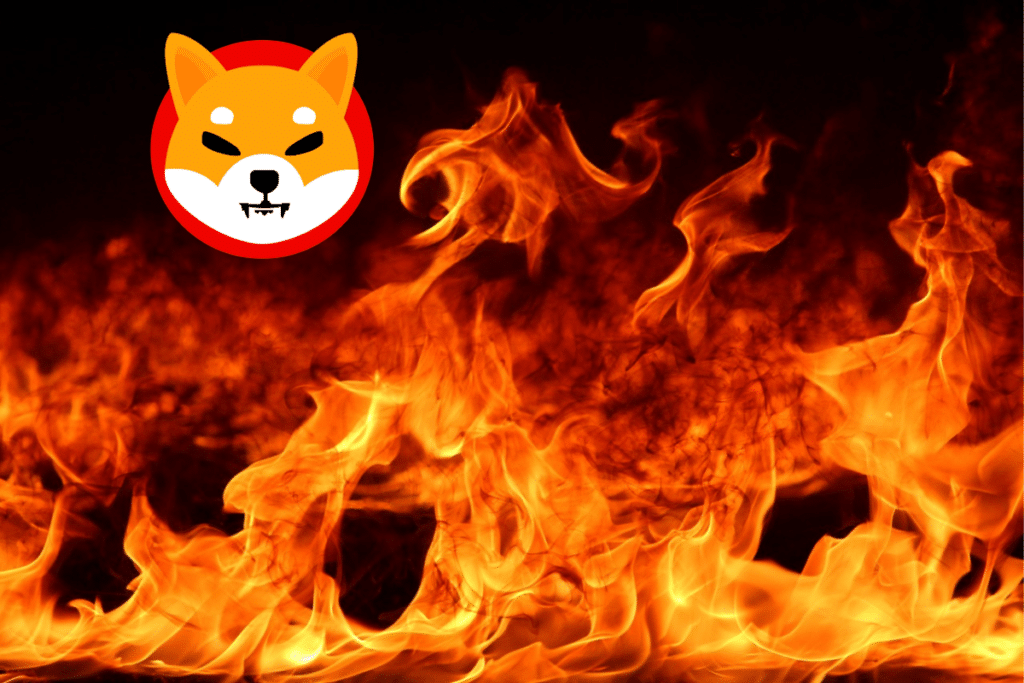 Shiba Inu's (SHIB) crypto burn rate increases
With a market capitalization of $4.32 billion, Shiba Inu (SHIB) finds itself in 15th place in the ranking of top altcoins. It stands out as the second-largest memecoin.
The burn rate of the Shiba Inu (SHIB) crypto has exceeded 177.8 million SHIB in the last 24 hours, i.e. over 323%. The largest burn transactions recorded in the last 24 hours were via two crypto wallets. Each burned 68.99 million and 41 million SHIB respectively.
The burn rate of the Shiba Inu crypto (SHIB) plays a significant role in:
the reduction in token circulation,
the decrease in total supply,
increasing the value of remaining tokens.
Despite the increase in the burn rate, Shiba Inu (SHIB) is trading at $0.000 007 344. Its price is down 1.30%.
What are the prospects for the Shiba Inu (SHIB) crypto?
As the Shiba Inu community continues to burn tokens at a record pace, developers are working to increase the project's impact on decentralized finance (DeFi). The passion within the crypto community is also evident, if we refer to the lively discussions on Reddit, Twitter as well as other social media platforms. The crypto community's devotion even extends to charitable initiatives. This includes donations to animal shelters.
Taking all these factors into account, some crypto market players are optimistic about the future of the Shiba Inu (SHIB). They expect prices to rise sharply in the short term. According to other crypto analysts, the Shiba Inu (SHIB)'s growing burn rate and community initiatives could nonetheless pave the way for a bullish period.
Despite the turbulent situations in the crypto world, Shiba Inu (SHIB) seems ready to take on challenges with a high burn rate. Stay tuned!
Receive a summary of the news in the world of cryptocurrencies by subscribing to our new daily and weekly newsletter service so you don't miss any of the essentials of Cointribune!
Je m'appelle Ariela et j'ai 31 ans. J'oeuvre dans le domaine de la rédaction web depuis maintenant 7 ans. Je n'ai découvert le trading et la cryptomonnaie que depuis quelques années. Mais c'est un univers qui m'intéresse beaucoup. Et les sujets traités au sein de la plateforme me permettent d'en apprendre davantage. Chanteuse à mes heures perdues, je cultive aussi une grande passion pour la musique et la lecture (et les animaux !)
DISCLAIMER
The views, thoughts, and opinions expressed in this article belong solely to the author, and should not be taken as investment advice. Do your own research before taking any investment decisions.