Bitcoin ETF: SEC to issue ruling this week
Thu 31 Aug 2023 ▪
3
min of reading ▪ by
Getting informed
▪
Crypto regulation
The journey towards a potential Bitcoin ETF has so far been long and arduous. But some key decisions in the race are likely to be made this week. Meanwhile, the crypto faithful are waiting to see how things play out this time.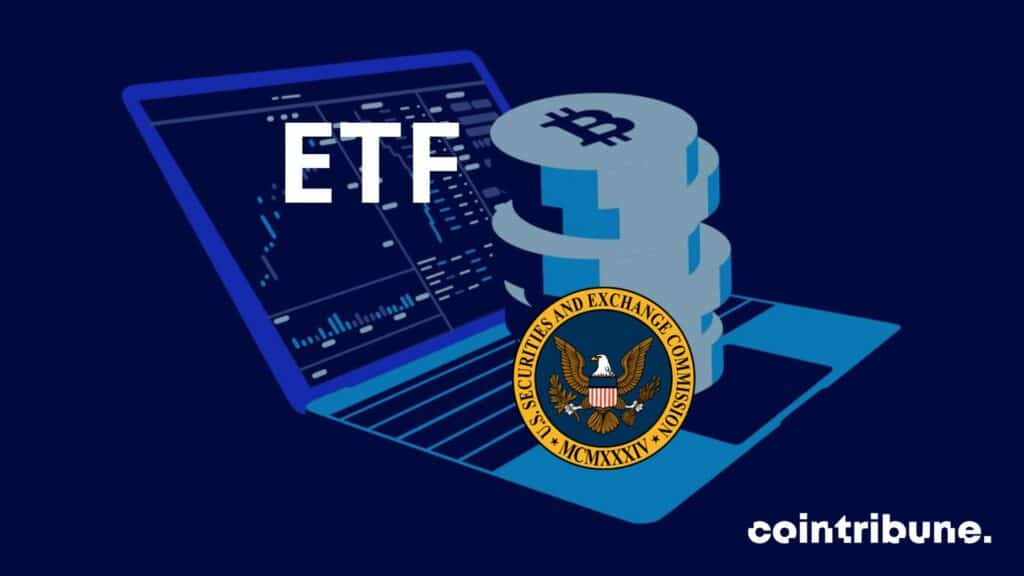 In brief:
Institutional investors await SEC decision on Bitcoin ETFs;
SEC could approve or reject Bitcoin ETFs this week;
SEC decision could have significant impact on crypto market.
Suspense lifted on Bitcoin ETFs
According to Bloomberg Intelligence, the SEC will soon be breaking its silence. Indeed, it will respond to requests from Bitwise, BlackRock, VanEck, WisdomTree and Invesco just before the Labor Day weekend. To this end, regulators can reject, approve or delay the procedure.
Bitwise's application is scheduled for review on Friday. As for the others, they will be examined the following day, which suggests that the SEC will make its decision before the weekend. The approval of a Bitcoin ETF would be a major step forward for the crypto industry, as it would enable institutional investors to access the bitcoin (BTC) market in an easier and more affordable way. This, while they remain limited in their cryptocurrency investments until now.
However, the SEC remains cautious in its approach to Bitcoin ETFs. The agency has already rejected several applications, citing concerns about market manipulation and investor protection.
Crypto believers hope for approval
In a recent statement, SEC Chairman Gary Gensler indicated that the agency is still reviewing Bitcoin ETF applications. According to his statements, he wants to ensure that Bitcoin ETFs are protected against the risks of manipulation.
For their part, the crypto faithful are hoping that the SEC will approve Bitcoin ETF applications. They argue that they will bring more money into the cryptocurrency market. What's more, they will also help stimulate industry growth and the price of BTC.
The SEC's decision on Bitcoin ETFs is expected to have a significant impact on the crypto market. Approval could lead to a rise in bitcoin (BTC) prices. This, as institutional investors would start buying cryptocurrency through ETFs. A rejection, on the other hand, could have a detrimental impact on its price. If this happens, investors could lose confidence in the industry's future.
Receive a summary of the news in the world of cryptocurrencies by subscribing to our new daily and weekly newsletter service so you don't miss any of the essentials of Cointribune!
Le monde évolue et l'adaptation est la meilleure arme pour survivre dans cet univers ondoyant. Community manager crypto à la base, je m'intéresse à tout ce qui touche de près ou de loin à la blockchain et ses dérivés. Dans l'optique de partager mon expérience et de faire connaître un domaine qui me passionne, rien de mieux que de rédiger des articles informatifs et décontractés à la fois.
DISCLAIMER
The views, thoughts, and opinions expressed in this article belong solely to the author, and should not be taken as investment advice. Do your own research before taking any investment decisions.