Ethereum Futures ETF: Catalyst for Polygon, Uniswap and the crypto market?
Tue 12 Sep 2023 ▪
3
min of reading ▪ by
Getting informed
▪
Crypto regulation
The eventual validation of the Ether Futures ETF by the US SEC could shake up the crypto sector. Beyond Ethereum, iconic Ethereum network currencies such as Polygon and Uniswap could feel significant impacts.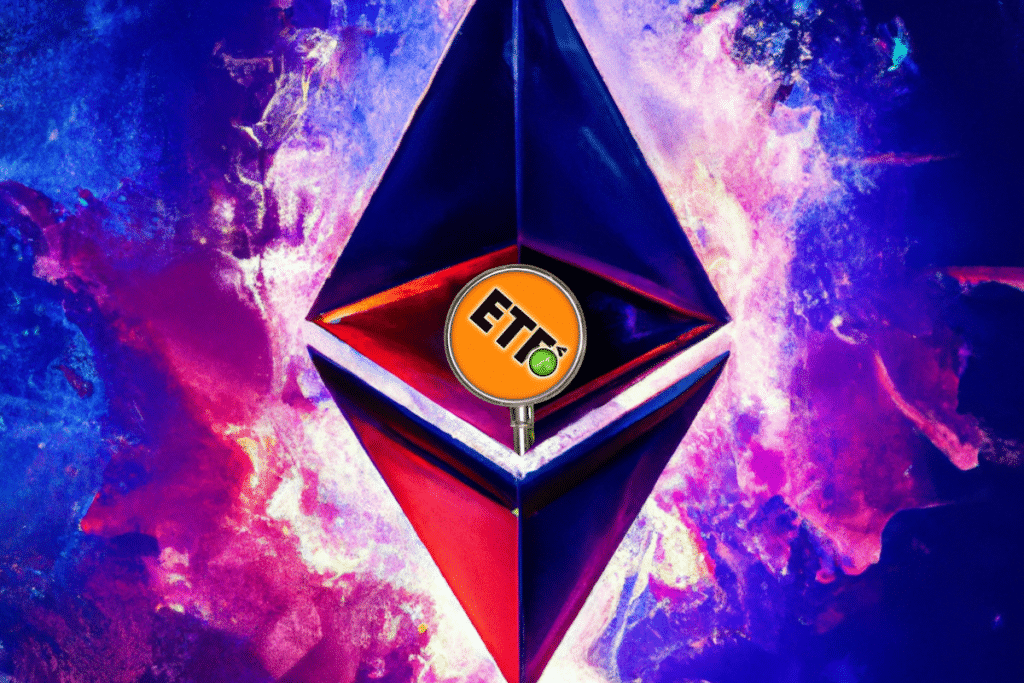 The anticipated impact of the Ethereum Futures ETF on Polygon
Polygon, known for its key role in optimizing the Ethereum blockchain, could gain momentum following the potential approval of the Ethereum Futures ETF. If this ETF is validated, it would underline the crucial importance of scalability solutions, such as that offered by Polygon, which could boost the value of MATIC, its flagship currency.
Reports are circulating that the SEC is on the verge of approving Ethereum-Futures ETFs. Indeed, leading companies such as Volatility Shares, Bitwise, Roundhill and ProShares are already in the running with their applications. If informants close to the matter are to be believed, the SEC could give the go-ahead to several of them as early as October.
Growing interest in Ethereum, amplified by this ETF, could propel Polygon's technology to the forefront. Mihailo Bjelic, co-founder of Polygon, recently highlighted the innovation of their zkEVM solution. If Ethereum becomes more attractive, Polygon's technology could become indispensable, putting MATIC in the spotlight.
Also worth noting: Shiba Inu plans to use Polygon's zkEVM to optimize its blockchain network. And forecasts remain optimistic for MATIC, suggesting a value of $0.87 at the end of 2023.
Uniswap and the Ethereum ETF effect
Uniswap, the leading DEX on Ethereum, is ideally positioned to benefit from the eventual approval of the Ethereum Futures ETF. Such approval could lead to a massive influx of investors into Ethereum, boosting liquidity and trading volumes on Uniswap.
What's more, the forthcoming introduction of Uniswap V4 promises users even greater flexibility and performance. Nevertheless, some experts anticipate that the price of a UNI token could fluctuate between $7.69 and $8.44 by the end of 2023.
The endorsement of an Ethereum Futures ETF could mark a major evolution in the crypto universe. Platforms such as Polygon and Uniswap could grow in popularity. The future of cryptocurrency looks bright, and developments such as these could accentuate that brightness.
Receive a summary of the news in the world of cryptocurrencies by subscribing to our new daily and weekly newsletter service so you don't miss any of the essentials of Cointribune!
Passionné par le Bitcoin, j'aime explorer les méandres de la blockchain et des cryptos et je partage mes découvertes avec la communauté. Mon rêve est de vivre dans un monde où la vie privée et la liberté financière sont garanties pour tous, et je crois fermement que Bitcoin est l'outil qui peut rendre cela possible.
DISCLAIMER
The views, thoughts, and opinions expressed in this article belong solely to the author, and should not be taken as investment advice. Do your own research before taking any investment decisions.