Everything there is to know about staking crypto
Mon 11 Oct 2021 ▪
11
min of reading ▪ by
Have you ever dreamt of making money at the push of a button? Your dream is now closer than ever with crypto staking: a practice that can bring you profits and takes no more than a few clicks to begin.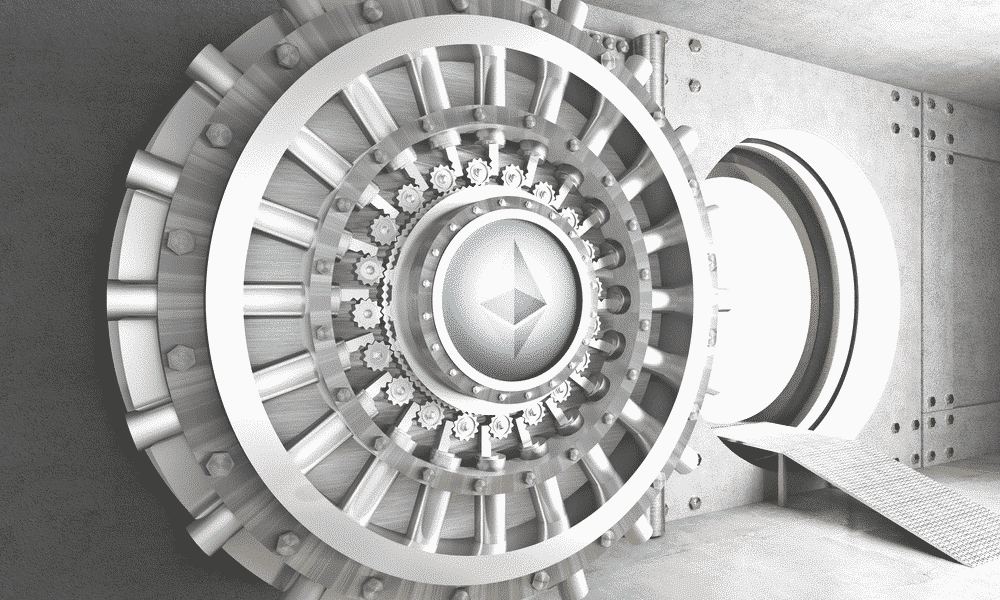 Note: This article is brought to you by Crypto.com. Cryptocurrency investments carry an inherent risk. Do your own research and never invest more than you can afford to lose. This article does not constitute an incentive to invest.
With the rapid growth of the crypto world, more and more people are constantly looking for easy ways to make money. Some become day traders, others get into mining. Certain individuals even resort to fraud and trick people into giving up their capital for no more than a broken promise. 
All of the above require specific skills, and can only benefit someone knowledgeable enough in the crypto field. 
But how about an ordinary user who's only just got into crypto and wants to try to secure profits as easily and safely as possible? 
Thankfully, this demand has been met with ample supply, and now pretty much anyone holding virtually any amount of crypto can start making money with staking. 
In this article, you'll learn all about staking crypto, what it is, and what it is not, and why you should (or shouldn't) consider it as an extra source of income.
There are three key things you should know about staking crypto:
It's easy
It's meant to benefit both you and the platform that offers it
Like any financial undertaking, it bears an inherent risk
Let's elaborate on each.
What exactly is staking? 
Staking is the process of locking up (depositing) a certain amount of your crypto and agreeing not to withdraw it for a specified amount of time. Much like depositing money in a bank. 
In general, there are two types of staking: decentralised and centralised. 
The former is the process of directly locking your funds up on a blockchain. It's a complicated operation that requires a specific skill set. 
Centralised staking, on the contrary, is a lot easier to pull off and is, essentially, just lending your money out to the platform so it can work with it. In this article, we'll focus on centralised staking because it's a lot more user-friendly and accessible. 
The benefits of staking
By staking with an exchange, you earn rewards from the platform, which benefits from your staking in either one of the two ways:
By staking your crypto, you limit the current market supply, which, by law of supply and demand, makes the coin more valuable. 
Miners can use your coins to forge new blocks. The larger your stake, the higher the chance that it'll be chosen for forging the next block, and therefore, the higher the rewards. 
Stakers often play the role of transaction validators, which puts them above the rest of the platform's user base. The recent emergence and the growing popularity of the Proof-of-Stake consensus algorithm confirms the efficiency of this model.
Also, an exchange that offers staking usually takes a fraction of the assets you deposit as interest — this is known as the staking fee. The fees naturally vary across platforms, but most times they are rather staker-friendly. 
How do I benefit from staking? 
In turn, you can benefit from staking in more than one way: by agreeing to lock up your crypto, you secure yourself: 
More additional tokens to earn (although these are often randomised, it's still a good way to make profits).
Voting rights: staking your crypto is akin to being a shareholder in a company, with all the privileges flowing out of it: unlike most other users, you have a say in what happens to the coin, and you also get to vote should the exchange face serious choices. Also, staking your crypto is a valuable token of trust, a gesture saying that you believe in the future of the platform enough to vote with your wallet. Big exchanges naturally favour such users and offer them various benefits to further encourage their trust. 
A regular good night's sleep — something most die-hard DIY-miners and staking enthusiasts can never truly afford. By agreeing to stake your crypto with an exchange, you liberate yourself from the headaches and hardware/software problems you might face when you decide to go this road alone. Staking allows you to take your mind off everything and literally watch your earnings grow. Basically, it's being paid for watching paint dry (so long as you bring your own paint, that is). 
Also, staking is a lot more environmentally friendly than PoW mining, so you should definitely consider it if you have an active position on the matter. 
Staking is the better alternative to HODL'ing since it's basically the same thing on your end, but with a nice twist: instead of holding on for dear life waiting for that 400% spike for another five or so years, you're guaranteed to make annual profits should you choose to commit now. At the end of your staking period, you can safely withdraw your funds and use them however else you want. 
Alright, but what are the risks? 
However, do be warned: many exchanges have the initial "vesting" period, which is a period when your funds are locked up on the exchange, and you can't do anything with them. ANYTHING. Especially not trade them should the market crash. Conversely, some exchanges also have an un-staking period, a wind-down period before you can access your funds again. 
Apart from the lock-up period and the inability to use your funds during that time, one major risk that staking entails is the volatility of the crypto market. At the end of your staking period, you can be sure that you'll get the same amount of crypto you had initially deposited. But will it be worth as much? No one knows, and no one ever will. 
A couple of extra risks await those brave enough to venture out into decentralised staking. The first is the so-called "slashing" — sometimes the network can deem your transaction invalid (networks don't take kindly to their transactions being invalid) and attempt to penalise it by burning some of your stake. Boy, does that hurt! 
Also, "self-employed" stakers often have to deal with ludicrous fees on the blockchain's side: up to $50-60 on a rainy day (and the weather in crypto is often in the habit of mimicking its British counterpart). 
Keep all that in mind, and be double-super-extra careful when considering how much to stake and for how long. If you do decide to stake, never make that decision uninformed.
Sounds good, where do I start?
So, after carefully weighing up all the cons and pros, Do you think you would like to start making money on staking? 
You can try it right now on Crypto.com, one of the world's lead exchanges, which offers its users a nice slice of the staking cake. 
Crypto.com staking is available to all approved users except for citizens and residents of Hong Kong SAR, Switzerland, or Malta. Efforts are underway to make these products available to these jurisdictions.
Crypto.com has its own coin, CRO, which, when staked, will bring you higher annual interest rates.
How to stake on Crypto.com? 
First, make sure to follow the referral link, as that will bring you some exclusive bonuses upon registration. 
The staking process is as easy as tapping "Start earning", choosing the coin to deposit, setting the amount, and hitting "Confirm". 
That's it. Now you're making money doing nothing! 
You can deposit most of the world's top coins, except certain coins for Singapore users. Also, mind there is a minimum and a maximum threshold for the amount you can stake. 
Crypto.com staking offers flexible and fixed holding terms. 
Flexible means you can set your own staking period, and fixed terms are as follows:
Flexible holding term
1-month fixed term
3-month fixed term
Your accumulated interest is paid out every 7 days. It will be deposited into your crypto wallet and will be available for use immediately. The interest is always paid out in the same currency as deposited. 
You can have multiple active deposits, as long as the limit is within the corresponding USD equivalent for all deposits combined. 
You can read more on the terms of Crypto.com staking here.
As you can see, staking really is an easy, beneficial, and relatively safe way to generate passive income. It's a new form of a savings account that secures the integrity of your capital as well as a competitive APY. The more you stake, the more you make! And with Crypto.com staking, the process is also flexible and user-friendly! 
Once again, be warned that staking is a long-term commitment and, by signing up for it, you not only have the possibility of profit but also run the risk of losing by being locked out of your own funds when it would make the most sense to sell them. Carefully weigh up your means and goals, and always do your own research before attempting to perform any financial operations. 
Maximize your Cointribune experience with our 'Read to Earn' program! Earn points for each article you read and gain access to exclusive rewards. Sign up now and start accruing benefits.
Derrière la signature générique « Rédaction CT » se trouvent de jeunes journalistes et des auteurs aux profils particuliers qui souhaitent garder l'anonymat car impliqués dans l'écosystème avec certaines obligations.
DISCLAIMER
The views, thoughts, and opinions expressed in this article belong solely to the author, and should not be taken as investment advice. Do your own research before taking any investment decisions.