Bitcoin (BTC): Explosive times on the horizon, according to Arthur Hayes
Tue 30 May 2023 ▪
4
min of reading ▪ by
Getting informed
▪
Invest
As the deadline for the US debt approaches, analyses, predictions, and speculations are multiplying. Well-known in the cryptocurrency industry, Arthur Hayes has also joined the discussion. The founder of BitMEX, who currently heads Maelstrom Capital, predicts explosive times for the financial markets and a rise in Bitcoin.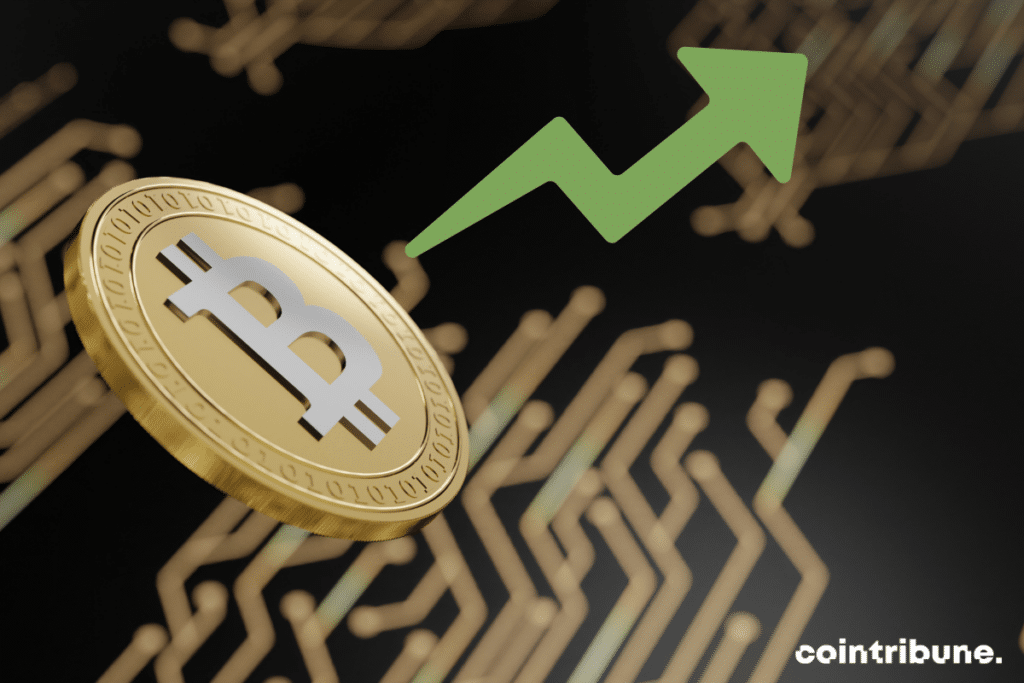 A strategy familiar to legislators and well-known to Arthur Hayes
After predicting a $1 million Bitcoin earlier this month, crypto expert Arthur Hayes has once again shared his thoughts. The future of Bitcoin and the US debt in a recent interview for the "What Bitcoin Did" podcast. To manage the debt ceiling crisis, the analyst believes that the government will resort to a strategy they are well-acquainted with.
This strategy involves waiting until the last moment before raising the limit. "Usually what happens is they delay, delay, delay… Then you know, they get to the date… The market starts tanking. Then they get religion and [say] 'Okay, yeah, sure, we're just going to raise the debt ceiling," affirmed Arthur Hayes.
The entrepreneur also believes that politicians take advantage of the debt ceiling crisis. They use the situation to reach agreements that benefit them.
The Republicans are probably going to get some concession on some particular piece of policy they think is going to be important in the next election from the Democrats and then they're in the last minute they're going to come to a deal and they'll raise it by some token amount and then everybody's happy again.
An increasingly favorable macroeconomic environment for Bitcoin
Arthur Hayes also shared an analysis of Bitcoin's future (BTC). The crypto guru sees an increasingly favorable macroeconomic environment for a Bitcoin rally.
The issuance of new liquidity to absorb government debts, the raising of the debt limit, and the potential financial disruptions we might witness are all factors that favor a Bitcoin surge, according to Hayes.
It's gonna be interesting, the timing of that, because is that going to coincide with sort of like the fall harvest cycle. When we usually get financial disruption events, with the banking crisis then, you have the federal government issuing trillion of dollars of debt because they need to fund themselves? You're basically putting this powder keg together of a situation that's going to be exploding in Q3 and Q4 this year, and I think ultimately it will be good for Bitcoin.
In summary, Arthur Hayes predicts a promising future for Bitcoin amid the US debt crisis. According to the expert, the queen of cryptos could benefit from the current macroeconomic environment.
Receive a summary of the news in the world of cryptocurrencies by subscribing to our new daily and weekly newsletter service so you don't miss any of the essentials of Cointribune!
Diplômé de Sciences Po Toulouse et titulaire d'une certification consultant blockchain délivrée par Alyra, j'ai rejoint l'aventure Cointribune en 2019. Convaincu du potentiel de la blockchain pour transformer de nombreux secteurs de l'économie, j'ai pris l'engagement de sensibiliser et d'informer le grand public sur cet écosystème en constante évolution. Mon objectif est de permettre à chacun de mieux comprendre la blockchain et de saisir les opportunités qu'elle offre. Je m'efforce chaque jour de fournir une analyse objective de l'actualité, de décrypter les tendances du marché, de relayer les dernières innovations technologiques et de mettre en perspective les enjeux économiques et sociétaux de cette révolution en marche.
DISCLAIMER
The views, thoughts, and opinions expressed in this article belong solely to the author, and should not be taken as investment advice. Do your own research before taking any investment decisions.