How do I Buy or Sell Chainlink (LINK)?
Sat 10 Apr 2021 ▪
9
min of reading ▪ by
If you are interested in Chainlink, then you may want to consider investing in its proprietary LINK token. You may also be looking to sell your LINK cryptocurrencies for one reason or another.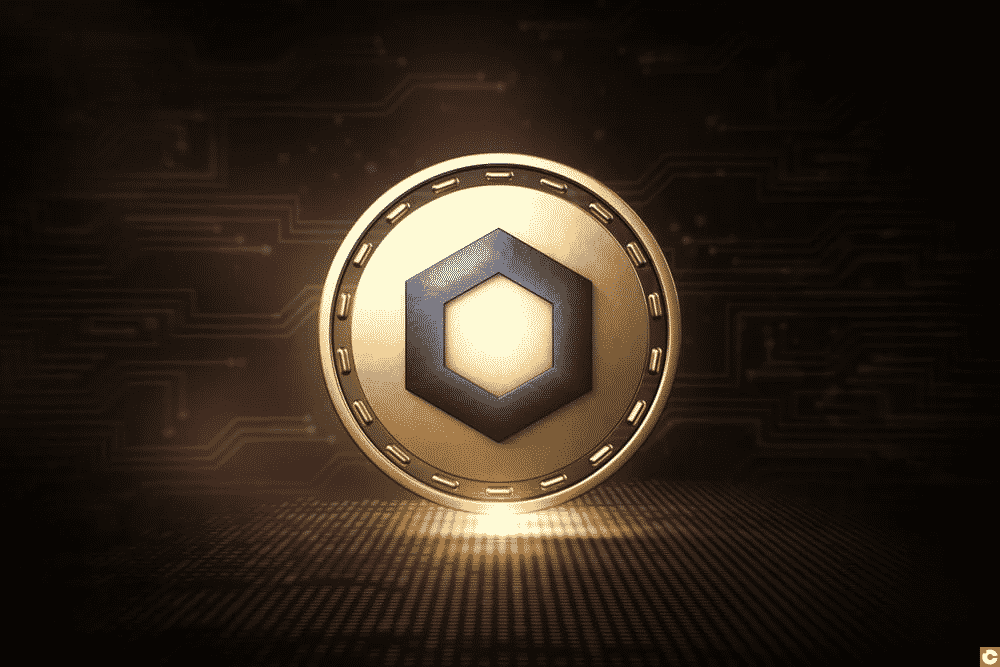 Either way, you're in the right place if you want to find out how to sell or buy Chainlink. In this guide, we'll explain how to get LINK tokens or sell them.
Use only reliable exchanges to trade
If you are a little familiar with the world of cryptocurrencies, you know that it is important not to purchase digital assets on just any platform. It must be a reputable so that you do not lose your money through a scam. If you don't know which exchange site to buy LINK, you can choose one of the platforms shown above. These are serious exchanges that we have personally tested and approved.
On these platforms, you probably won't always be able to buy or sell LINK tokens directly, but you will have the opportunity to buy Ethereum and Bitcoin with fiat money (pounds, dollars, etc.) which can then be exchanged with Chainlink tokens.
The methods at your disposal to buy LINK tokens
When you decide to buy a project's token, you have many options at your disposal. However, depending on the popularity of the project involved, you may have more or less options for buying it. Here are the different ways you can buy Chainlink:
Buy Chainlink with a credit card
If you want to make a purchase of Chainlink with a bank card, you should know that this will be quite difficult, because usually only a few cryptocurrencies can be directly purchased with a bank card.
If the option to purchase LINK with a bank card is available, you just need to choose the amount you are willing to invest in the project. You will then be shown a LINK equivalent that corresponds to your amount in pounds and you will just have to confirm your purchase.
Unfortunately, you may also not be able to buy Chainlink directly on a platform that allows you to pay with a bank card. In this case, you usually have to buy Ethereum or Bitcoin, and then transfer them to a platform that allows you to buy LINK against these digital currencies.
Buy LINK tokens via a bank transfer
Just as with the previous point, it is not always possible to buy LINK directly with a bank transfer. You may also need to purchase ETH or BTC in order to later exchange these digital assets for Chainlink.
How to buy LINK tokens with other payment methods
Apart from the big cryptocurrencies on the market, it will be difficult to easily buy certain digital currencies, which will unfortunately be the case with LINK. Thus, the purchase of Chainlink in cash, with a prepaid card as paysafecard, with skrill or with PayPal will be very difficult.
Buy Chainlink with BTC or ETH
As you will understand, most of the time you will have to use Bitcoin or Ethereum to buy Chainlink. Due to the many restrictive regulations that exchanges must comply with, they can only offer their users a limited number of digital assets to buy.
In case you already have BTC or ETH, then things are different. You can transfer them directly to trading sites that offer Chainlink and trade them for UNI. We think this is the easiest way to buy LINK and you'll probably have to go through this step if you want to get it.
Secure your LINK tokens on a storage portfolio
Once your LINK tokens are in your pocket, don't forget to secure them properly. If you leave them on the exchange site on which you bought them, you run a risk of having them stolen.
In order to avoid this, we advise you to store your LINK tokens on a suitable wallet. This allows you to avoid all the risks of exchange hacking. To help you, we've also created an article on the subject: Chainlink wallet list (insert link). All you have to do is choose from the selection we have made available to you.
How do I sell LINK?
If you want to know how to sell your Chainlink, you will find yourself facing the same kind of situation as during your buying process. If you can sell your LINK on the platform directly for fiat, then things will be pretty easy to manage. Once you have the money in your possession, simply withdraw it from your bank account.
On the other hand, if you cannot sell Chainlink directly for pounds or dollars, then you must first convert it into another crypto that will be exchangeable for legal tender. Generally, Ethereum and Bitcoin are always exchangeable for real money on the platforms that allow this. This is not always the case with other digital assets, so we advise you to trade your LINK tokens only for ETH or BTC in order to resell them for cash.
What are the reasons why you can sell your LINK tokens?
There are hundreds of reasons why you might sell your LINK tokens. However, here are the most common reasons why you may want to sell your Chainlink:
You are no longer interested in the project. This doesn't necessarily mean that the project is a failure, but you want to be interested in something else and don't have enough time to spend on regularly tracking Chainlink. In this case, it is important to sell your LINK tokens as soon as possible, as it is suicidal to stay in a project that you do not monitor day to day. In this case, you may miss important news that can have a strong influence on prices.
You have just made a big profit suddenly and for no apparent reason.  Sometimes the world of crypto is full of surprises. It is not uncommon for a digital asset to soar by tens of percent in a few hours without there being any logical reason behind it. Unfortunately, this is often something temporary that will not last. It is therefore wise to take profits on this unexpected price change.
After much research, you think you've found a rare nugget that may have a much bigger financial return than Chainlink. If you're sure of your choice, then you can consider selling LINK to invest that money on this project that you think is interesting.
What is the tax legislation surrounding the sale of USDT?
The UK is ahead of the game when it comes to defining what a crypto asset like Tether is and where you stand from a tax point of view. In short, if you are trading USDT (or any other cryptocurrencies for that matter) like you would shares or securities, when you dispose of them into fiat (i.e. £) you are liable to pay capital gains (currently 10% and 20% depending on your income tax level – this is of course after your £12,300 Capital Gains tax-free allowance).
Regulations vary by country, so we recommend that you inquire based on the country in which you are selling.
Conclusion on the purchase and sale of Chainlink tokens
We hope you now have a better idea of how to buy and sell Chainlink tokens. As you have seen, you may not be able to buy them directly with fiat and you will often have to buy Ethereum or Bitcoin first to make this purchase.
When you wish to make a sale of your LINK tokens, you may also have to go through the BTC or ETH and then exchange these digital assets for pounds. However, things seem to be changing positively for Chainlink and it is not uncommon for platforms to offer a direct purchase of LINK tokens with fiat.
We also have other guides on Chainlink. We invite you to take a look at them if you want to learn more about the subject in order to get a better opinion of the project before taking the plunge and investing.
Receive a summary of the news in the world of cryptocurrencies by subscribing to our new daily and weekly newsletter service so you don't miss any of the essentials of Cointribune!
J'ai découvert le monde des cryptomonnaies en janvier 2018. Arrivé au pire moment pour investir, je n'ai depuis lors jamais cessé de me former et partage désormais mes connaissances afin de faciliter l'adoption des cryptos.
DISCLAIMER
The views, thoughts, and opinions expressed in this article belong solely to the author, and should not be taken as investment advice. Do your own research before taking any investment decisions.