How do I Buy or Sell Uniswap (UNI)?
Thu 08 Apr 2021 ▪
9
min of reading ▪ by
If you want to invest in Uniswap, it is important to know how to buy UNI tokens securely, and for a good price. Similarly, when you want to part with your investment, you also need to do it properly.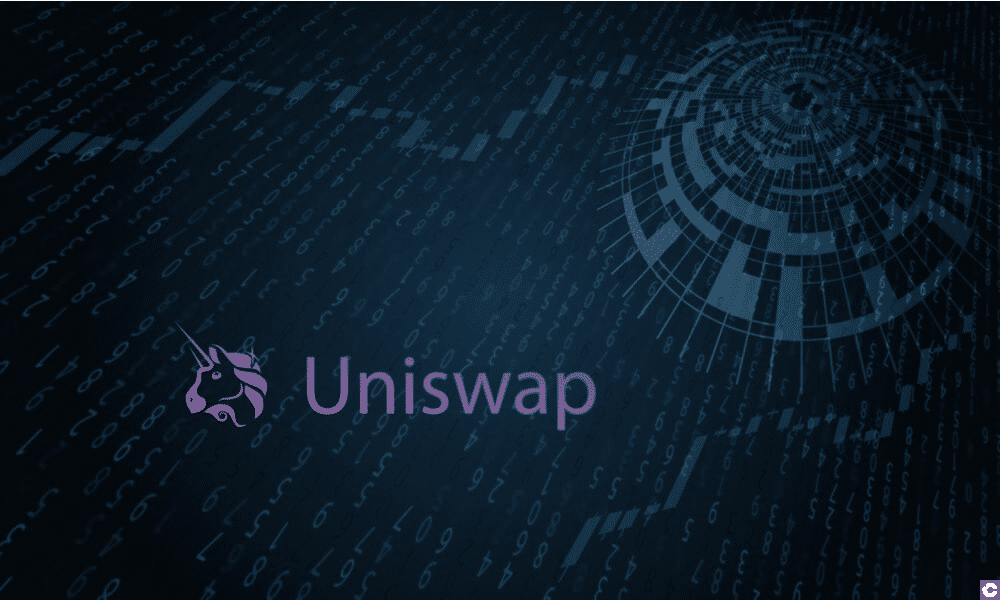 In this article, we'll explain the different options available to you so you can buy UNI quickly and easily. Similarly, we will tell you how to sell Uniswap when you want to realise some of your profits or leave the project.
Trade on a reliable platform
The first thing to do is to use only exchange sites that are reliable and serious. If you don't, you risk falling into a trap and simply losing your investment.
As experts in cryptocurrencies, we have compiled a list of reliable platforms on which you can buy (or sell) UNI tokens directly or via BTC or ETH, which you can then exchange for Uniswap.
Every platform that makes it onto our list has been tested and analysed by us. So you can rest assured that you won't be taking any chances when you buy crypto assets on them. You are obviously free to do your buying or selling operations wherever you want, but we advise you to avoid lesser-known platforms.
The different options available to buy UNI tokens
Uniswap is an increasingly popular project whose popularity ratings are currently at an all-time high. That said, it is not always possible to buy UNI tokens directly with fiat money (pounds, dollars, etc.).
In this section, we'll see with you the few options available to you to buy tokens from the Uniswap project.
Buy Uniswap with a credit card
Buying Uniswap directly with a bank card is not possible everywhere. In case the option is available, simply insert the amount you want to invest and check the number of UNI tokens you will be getting.
If this isn't available to you, then you'll have to go through an intermediate step first. Many exchange sites allow users to buy Uniswap, but only against other digital assets such as ETH, BTC or USDT .
In this case, you will first have to buy one of these cryptocurrencies by credit card. Once you have one of these digital assets in your possession, you will need to transfer it to a platform that allows you to purchase UNI tokens.
Buy UNI via bank transfer
The logic is similar if you want to buy Uniswap with a bank transfer. It is not always possible to buy UNI tokens directly with a money transfer. Sometimes you will first have to buy more capitalised digital currencies via a bank transfer before you can exchange them for UNI tokens.
Can I buy UNI with cash or with another payment option?
You will have already seen, there is also a good chance that you will first have to purchase BTC or Ethereum before you can get Uniswap. Whether you are trying to buy UNI with cash, via PayPal, via skril, via paysafecard or any other method, you will usually have to buy an intermediate cryptocurrency first before you can get Uniswap.
Buy Uniswap with Bitcoin or Ethereum
In most cases, it will be impossible to buy UNI directly. You will have to go through Bitcoin or Ethereum.
Most of the buying platforms out there only allow you to buy a few cryptocurrencies, usually the biggest by market cap. You will have to buy these currencies first before you can get another, less popular digital asset.
If you already own Bitcoin or Ethereum, then you have already completed this first step, since it is usually possible to obtain UNI using one of these two trading pairs.
All you have to do is go to one of these exchanges to complete the transaction.
Store your UNI tokens in a wallet
Once you finally have your UNI tokens, it's important to think carefully about securing them properly to avoid having them stolen. For this, we advise you to choose a good storage wallet that is compatible with Uniswap.
We have an article dedicated to the subject that analyses at length the options available to you: the best wallet Uniswap (insert link). Don't hesitate to take a look around to find the storage portfolio that best suits your needs!
How do I sell my Uniswap?
If you want to sell your Uniswap tokens, you will usually have two different scenarios.
In the first scenario, you may be able to sell your UNI tokens directly for pounds or dollars, with the option of then withdrawing this money to your bank account or credit card. In this case, the sales procedure is quite simple.
In the second scenario, your chosen platform does not allow a direct sale from UNI to pounds. Worse, it is even possible that the UNI token is not at all on it and that it will be impossible to transfer it or trade it against another digital asset .
In this situation, you should exchange your Uniswap for Ethereum or Bitcoin on the exchange where you are currently located. Then you have to transfer your ETH or BTC to a platform where you can then convert these for pounds or dollars. You will then be able to transfer the money to your bank account or credit card.
Why sell your UNI tokens?
There are several reasons why you may part with your UNI tokens. Here are a few:
You have made big profits and you want to secure some of them. In this case, it is perfectly legitimate to sell some.
 Bad news came out about the project. There is a good chance that its capitalisation will take a hit and that the UNI token will lose value quickly. It is therefore a good idea to part with it before the price tanks, even if it means buying it back at a lower price.
You think you stand to gain better returns by investing in another project. You can transfer your assets to a project that you think is more promising and that will earn you more money.
The project seems doomed to fail or does not evolve in the direction you want. If you no longer have faith in it, it is normal to move on.
Do I need to pay taxes on the sale of my Uniswap tokens?
The UK is ahead of the game when it comes to defining what a crypto asset like Uniswap is and where you stand from a tax point of view. In short, if you are trading UNI (or any other cryptocurrencies for that matter) like you would shares or securities, when you dispose of them into fiat (i.e. £) you are liable to pay capital gains (currently 10% and 20% depending on your income tax level – this is of course after your £12,300 Capital Gains tax-free allowance).
Regulations vary by country, so we recommend that you do more research based on the country where you are based.
Conclusion
You now know all the facets of selling and buying Uniswap tokens. You are ready to get out there and start buying UNI if it takes your fancy and fits into your investment plan.
Unfortunately, it is not always possible to buy UNI tokens directly with real money using a single platform. Often, exchanges that link fiat money to cryptocurrencies have only a limited choice.
It is therefore usually necessary to start by buying BTC or ETH, and then transfer these digital assets to an exchange that then allows them to be traded for UNI. When you want to part with your UNI tokens, the reverse applies. You must first sell your Uniswap for Bitcoin or Ethereum, then transfer these cryptocurrencies to an exchange site to convert them into pounds or dollars before withdrawing them to your bank account.
If you want to learn more about Uniswap, we've written many other articles on the subject, each with a particular theme. Please check out our dedicated section that contains our guides on Uniswap (insert link).
Receive a summary of the news in the world of cryptocurrencies by subscribing to our new daily and weekly newsletter service so you don't miss any of the essentials of Cointribune!
Just your average global millennial embracing, and interested in, the future of money and finance. Excited by blockchain tech as well as fintech but have a special passion for DeFi and Yield Farming, what will this technological disruption bring next?
DISCLAIMER
The views, thoughts, and opinions expressed in this article belong solely to the author, and should not be taken as investment advice. Do your own research before taking any investment decisions.