How To Buy Bitcoin (BTC)
Thu 11 Feb 2021 ▪
10
min of reading ▪ by
Bitcoin is the flagship and pioneering cryptocurrency in this emerging crypto age. No other cryptocurrency can boast the same market cap or fame that Bitcoin has acquired.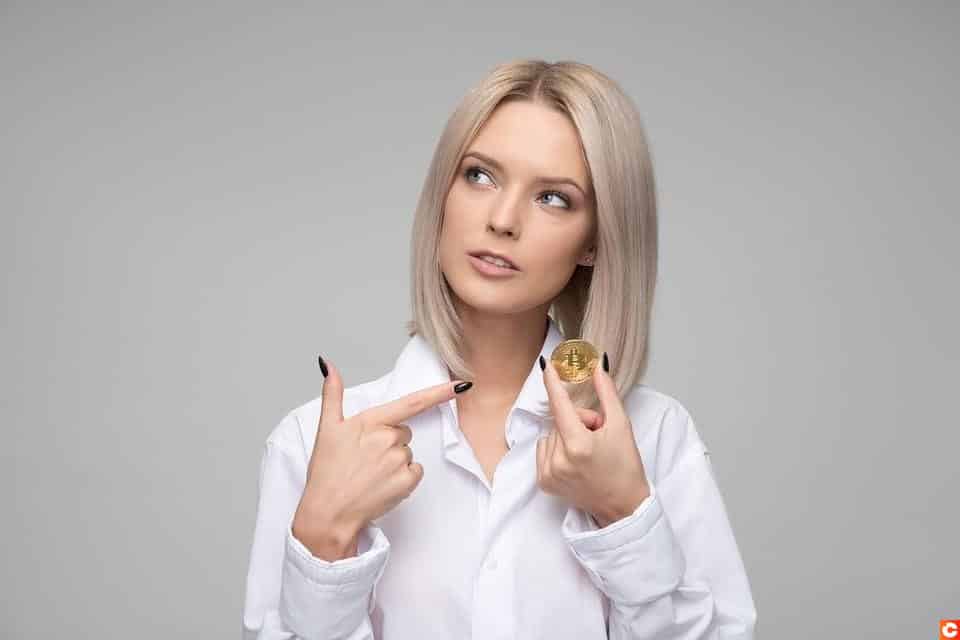 Since 2008, Bitcoin has aimed to facilitate international capital exchanges without intermediaries, allowing for faster and more secure transactions thanks to its blockchain technology.
It is the most popular investment in the world of cryptocurrency, on the one hand because of its rarity (only 21 million will ever be created) but on the other hand, thanks to its pioneer status which gives it a huge amount of influence in the market.
Welcome to the ultimate guide to buying bitcoin.
Create a strategy to optimise your investment
In order to optimise the way you buy your bitcoin, it is considered very good practice to choose a sound investment strategy. You can do this quickly by answering the following two questions:
Do you want to adopt a long or short term strategy?
If you want to invest a lot of time and money in bitcoin, it might be wiser to opt for a short-term strategy by trading daily with multiple crypto-assets on a reliable cryptocurrency trading platform. This would follow the simple investment logic that in order to make a profit you need to be buying BTC at a lower price than you sell it at. Nevertheless, keep in mind that the market is notoriously difficult to predict.
If you want to make a bitcoin investment in the coming years but you don't want to invest too much of your time trading it all day long, then perhaps it is better to opt for a Bitcoin investment strategy which focuses on the medium or long term.
Cost-average investment or taking the all-in approach?
The all-in strategy consists of investing the entirety of your investment in bitcoin at once. Even if it is the most popular strategy, it is also the most risky because you expose your whole capital to sudden swings in the market. Taking a bitcoin cost-averaging approach will flatten out the entry price of your investment and minimise your risk. For example, if you want to invest £1000 in bitcoin, you would invest £100 every day for 10 days.
Choosing the right exchange platforms
The quickest and easiest way to buy BTC is to go through an exchange platform which allows you to buy bitcoin with £ or, more commonly, with other cryptocurrencies you already have.
There are many exchange platforms on the market but here are some tips so you do not get overwhelmed by the huge range of choice:
Reputation:
The best way to find an exchange is to read user reviews and comments available on Bitcoin forums, so you can learn more about user experiences with each platform. Alternatively visit CoinGecko to which exchange has the best score (Green/10.0 being the best score). 
Fees:
Before registering and purchasing any amount of bitcoin, make sure you are aware of the deposit, transaction (buy/sell) and withdrawal fees. These fees may vary depending on the trading platform you are using.
Payment methods:
What are the payment methods available on the platform? Can you purchase crypto using your credit or debit card, bank transfer or PayPal? Check that the payment method you want to use is available on the chosen platform. This is important as some exchanges only allow crypto-crypto purchases.
ID verification requirements:
The vast majority of trading platforms are required to check your ID in order to allow you to make deposits and withdrawals. Make sure you have the necessary forms of ID available in digital formats, so you can upload them to the platform's website (although a device with a camera, so you can take photos of your ID, is usually enough).
Geographic restrictions:
Certain services are only offered in certain regions. Make sure that the platform gives you full access from the country or region you are most likely to trade from or reside in.
Exchange rates:
Some platforms may ask you to convert your pounds into dollars before you can buy cryptocurrency. Consult the exchange rates used as these can vary considerably. It is not uncommon for rates to fluctuate up to 10% or more in some cases.
Now let's take a look at how bitcoin can be bought on two different but popular platforms used by bitcoin buyers: eToro and Binance.
Buying BTC on eToro
eToro is one of the top platforms for buying cryptocurrency. Its services include a mobile app, a user-friendly interface, suitability for beginners, and finally a website and app available in multiple languages. Here are the 4 steps needed to buy BTC on eToro:
1. Go to eToro.com
2. Once the website has loaded, sign up by:
Entering your personal information and verifying your identity. In less than 10 minutes you will be up and running.
3. Add the payment method of your choice to the account:
You can add a debit/credit card if you want to make small investments in bitcoin or link a bank account if you want to make larger ones. Finally, it is also possible to link your account with a Paypal one, so you can withdraw your money more quickly after selling.
4. Buy some bitcoin:
Select bitcoin and click 'invest'. Enter the amount in pounds (or whichever currency you are using) you want to invest in BTC and click confirm. Now you're a bitcoin owner. 
You can then manage your wallet, or even sell your bitcoin. See our guide on 'How to sell bitcoin' for more information.
Buying BTC on Binance
Compared to eToro, Binance is a fairly new exchange, created in 2017 through an ICO of its coin BNB (binance coin). However, it has quickly established itself as one of the main crypto exchange platforms by focusing on international accessibility through its wide choice of languages ​​but also thanks to quality customer support and protection. Notwithstanding the benefits of owning BNB on the platform which include reduced transaction fees and increased rewards from your referrals. Binance has one of the most important range of cryptocurrencies available to trade.
Here's how to buy BTC on Binance:
1. Visit binance.com or download the Binance app from the App/Play Store
2. Register in less than 10 minutes by entering your personal information and verifying your identity
3. Buy bitcoin directly with your credit or debit card to have BTC the quickest way possible, alternatively top up your account with pounds. Be aware of the minimum purchase amount if you do use your debit card (£15).
4. You can then exchange your bitcoin for other cryptocurrencies on Binance or secure them in the official Binance wallet (Trust Wallet). You can also store it in a wallet of your choice.
So that's how to buy bitcoin in just a few steps via eToro or Binance. Of course, these are not the only platforms where BTC is available to buy, others include: Bitpanda, Crypto.com, Alvexo and Paymium to name but a few.
The best bitcoin wallets
Once you have purchased some bitcoin, it is highly recommended to transfer your BTC to a wallet. Crypto.com and Binance offer integrated digital wallets. It is also possible to choose an external wallet, in this case most platforms offer the possibility to transfer your BTC to another wallet. There are several types of wallets where you can store your Bitcoin:
Hardware wallets:
These are the most secure as they are basically safes for your cryptocurrency. Ledger and Trezor offer several types of hard wallets that are easy to use.
Desktop wallets:
These are downloaded onto your computer but are not as safe as hardware wallets. Examples include:
Armory, Multibit or Ciphrex.
Mobile wallets:
These are apps you download onto your mobile phone. They are not very secure but very handy for paying for goods and services. Examples include:
Breadwallet and Mycelium.
Now you know how to buy bitcoin
As you can see from reading this guide, buying BTC is quick and easy thanks to various exchange platforms. It is essential to assess your needs and choose an appropriate investment strategy. That being said, nothing prevents you from trying out several platforms and then grouping your bitcoin into a single external wallet.
Don't like the idea of buying bitcoin, why not take a look at Bitcoin mining. Read our guide "How to mine
bitcoin?" here!
Receive a summary of the news in the world of cryptocurrencies by subscribing to our new daily and weekly newsletter service so you don't miss any of the essentials of Cointribune!
Just your average global millennial embracing, and interested in, the future of money and finance. Excited by blockchain tech as well as fintech but have a special passion for DeFi and Yield Farming, what will this technological disruption bring next?
DISCLAIMER
The views, thoughts, and opinions expressed in this article belong solely to the author, and should not be taken as investment advice. Do your own research before taking any investment decisions.