How to spend your Bitcoin (BTC) and other crypto with a Crypto.com card
Tue 28 Sep 2021 ▪
8
min of reading ▪ by
Here it is, without a doubt, the sexiest crypto card on the market, the one made by Crypto.com or, should we say, the ones as you will find out about the selection of Crypto.com cards below.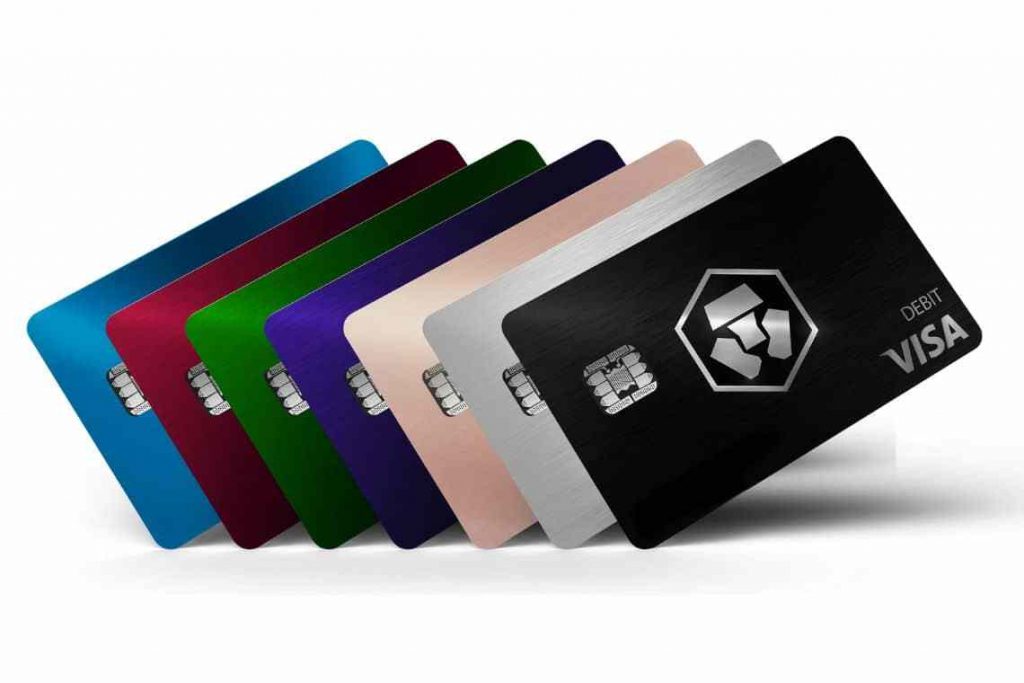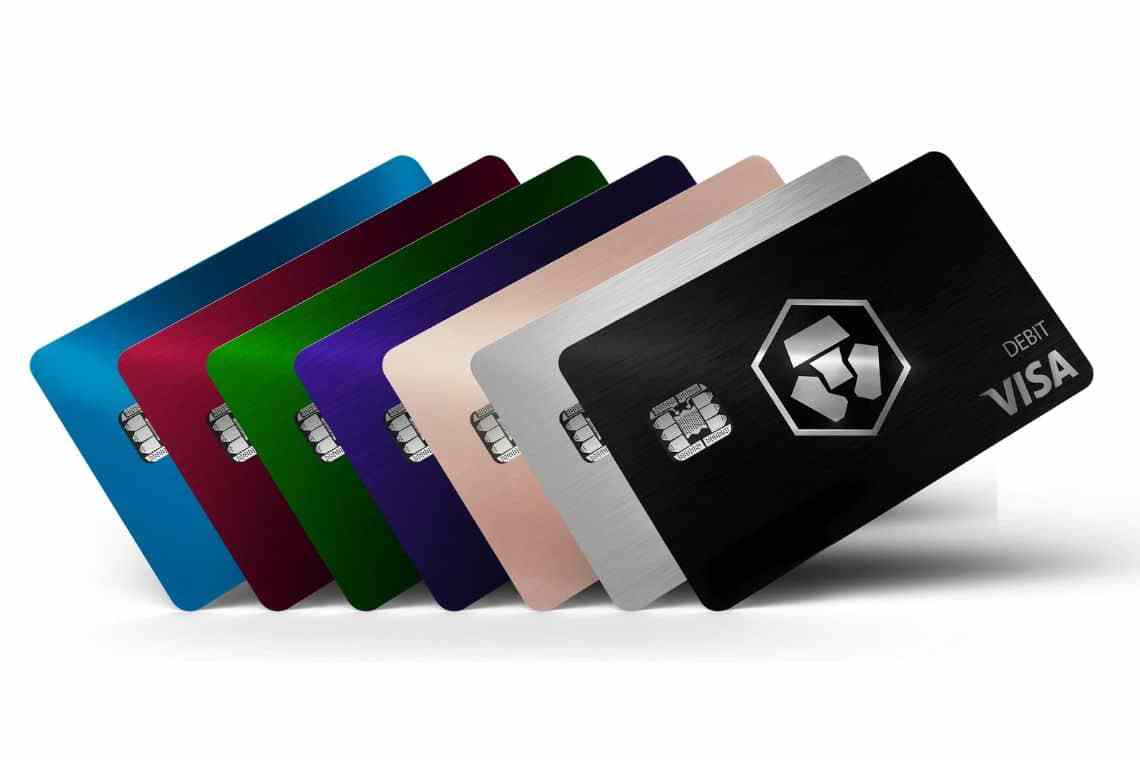 This article is brought to you by Crypto.com. Cryptocurrency investments carry an inherent risk. Do your own research and never invest more than you can afford to lose. This article does not constitute an incentive to invest.
Right after we explain how to get a Crypto.com card, we'll focus on the ways you can spend your Bitcoin (BTC) and more than 30 other cryptocurrencies freely around the world!
Crypto.com has truly established itself as one of the most well-known and most advertised enterprises in the market of personal finance and cryptocurrencies. F1 fans have probably noticed the blue Crypto.com logo during the Grand Prix events as well as on Aston Martin Cognizant team cars. Crypto.com is indeed everywhere in terms of partnerships so it is impossible to miss it!
How can I get a Crypto.com card?
If you don't have one of the famous Crypto.com cards — don't worry, we'll explain how to get one in just a few clicks. The only necessary requirement for obtaining the card is to have the CRO token staked for a period of 180 days.
First, you have to register on Crypto.com and download the app on your smartphone. After all the necessary KYC steps you will be able to create your account. Once everything is good to go, all you have to do is buy CRO tokens and deposit them on your wallet directly integrated into the Crypto.com app.
Finally, on the app you can find the Card tab. Select the card of your choice and click on Stake CRO. Depending on the card you choose, the amount of staked CRO will be different. Once you've logged your CRO, all you have to do is wait for your card to be delivered to your house!
What are the options available to the card owner?
When you choose your Crypto.com card, you actually have to make a trade-off between the amount of CRO you want to stake and the benefits you will be able to get using the card. These benefits include cashback from 1% to 8% on all your purchases and a full refund of your Spotify, Netflix, Prime Video subscriptions if you use your Crypto.com to perform transactions. If you choose the Obsidian card that requires £298,721 staked, you will get all the benefits of the Private Crypto.com club and an exclusive partnership with a private jet company — to live the life you deserve, to put it simply. Otherwise, you can opt for the Gold card for staking £29,872 or even more affordable green and indigo cards for staking  £2,987 worth of CRO. From £299 you get access to a beautiful ruby-coloured card. All of these cards have a metallic finish that immediately gives an effect of high standing when you will be required to make your payments.
How do I get the rewards for paying with a Crypto.com card?
As you can see, with a Crypto.com card, you benefit from cashback on all your purchases made with the card even at the smallest staking levels. The cashback is paid to you in CRO tokens. You can follow the evolution of your rewards in the mobile application.
What type of cards does Crypto.com offer?
Credit Card, Debit Card, Prepaid Card, there are numerous types of cards you can get lost in. With that said, few people give thought to the type of cards they are using every day. Crypto.com cards are Visa cards, prepaid type. Prepaid cards, in fact, are very similar to debit bank cards that we usually use, except that prepaid cards are not directly linked to a bank account. It is therefore necessary to fund your Crypto.com card.
How do I fund my Crypto.com card?
You can top up your card using either your crypto account or a bank account in classic Fiat currency like euros, dollars, etc.
This also works with Crypto.com cards. Go to the Card page, press "add money", select your preferred reload method: in cryptocurrency, credit card or bank transfer. All options are therefore available.
Which cryptocurrencies can be used to fund the card?
You can use a wide selection of cryptocurrencies to add money to your Crypto.com card. Bitcoin (BTC) is a definite option, as well as Ethereum (ETH), Litecoin (LTC). Among other cryptocurrencies you can find XRP, PAX, ADA, CHZ, DAI, the famous Dogecoin (DOGE) — a favourite of Elon Musk, ENJ, LINK, MANA, MATIC, TAUD, TCAD, TGBP, THETA, UNI, USDC, VET and, finally, ZIL. It's up to you which to choose.
Where can I use my Crypto.com card?
You probably wonder how you can use your Crypto.com card once it's funded, and if there are any limitations. You'll be happy to find out that this is a Visa card like any other. That is why you can use your card to spend your Bitcoins and other crypto at over 40 million points around the world that accept Visa credit cards.
You can both spend and withdraw your cash if you get nostalgic for Fiat money. Thus, point-of-sale withdrawal is available with all merchants accepting Visa. It's as simple as that! We just want to say that the world is yours with the Crypto.com card and without an annual fee — a small revolution in relation to the credit card that surely makes you pay your banker quite a lot.
Spend your crypto with Crypto.com partnership members
In addition to spending with the Crypto.com Visa card, you can also pay from the app using the Crypto.com Pay feature. This feature allows you to purchase directly with your cryptocurrencies from all Crypto.com merchant partners. These partners include major gift card distributors such as Apple iTunes, eBay, Starbucks, Airbnb and Adidas – paying for Christmas gifts in crypto is no longer a problem. Finally, Crypto.com has also implemented one of the most important global NFT platforms on which you will find many drops made by Snoop Dogg, Aston Martin and many other NFT creators!
Crypto.com has really managed to impose the crypto ecosystem in the institutional and mainstream world of finance. The company comes with its Visa card to offer you a more than advantageous alternative to your traditional bank card. Now, you know the ins and outs of it, making the switch is the thing left to do! So, Ruby, Green, Indigo or Obsidian?
Maximize your Cointribune experience with our 'Read to Earn' program! Earn points for each article you read and gain access to exclusive rewards. Sign up now and start accruing benefits.
Derrière la signature générique « Rédaction CT » se trouvent de jeunes journalistes et des auteurs aux profils particuliers qui souhaitent garder l'anonymat car impliqués dans l'écosystème avec certaines obligations.
DISCLAIMER
The views, thoughts, and opinions expressed in this article belong solely to the author, and should not be taken as investment advice. Do your own research before taking any investment decisions.