AI at the center of the next financial crisis? Gary Gensler sounds the alarm!
Thu 10 Aug 2023 ▪
3
min of reading ▪ by
▪
In an interview, Gary Gensler stresses that we shouldn't underestimate AI's potential to cause future financial crises. He therefore calls for rigorous regulation to minimize the risks.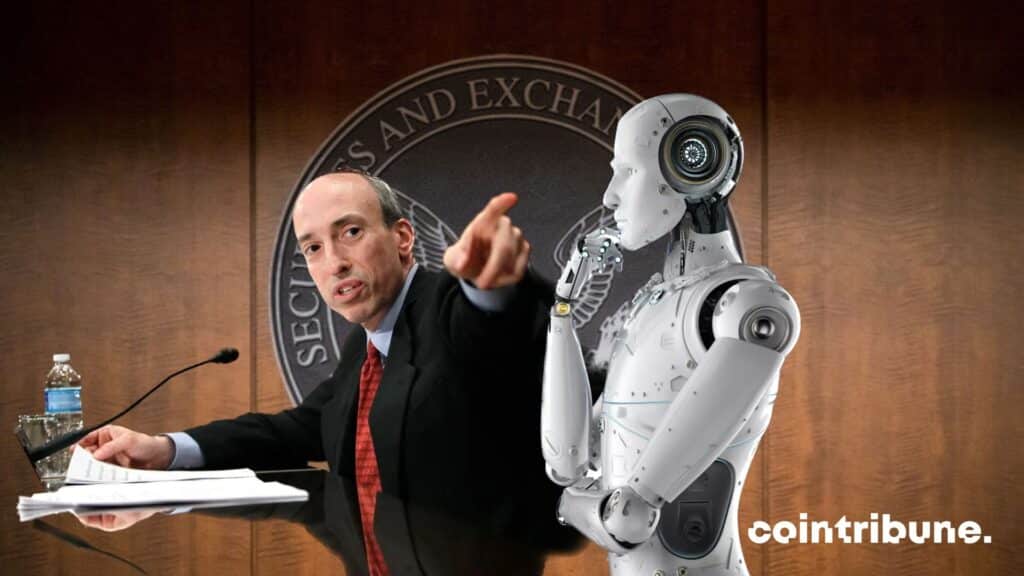 The dangers of Artificial Intelligence in finance
Gary Gensler, chairman of the US SEC, warns that artificial intelligence AI could be at the heart of future financial crises. He expressed his concerns about AI in an interview with DealBook. He said that the rise of generative AI tools suggests that the technology is poised to transform business and society.
Gensler emphasized that "This technology will be the center of future crises, future financial crises…. It has to do with this powerful set of economics around scale and networks."
One of his main concerns lies in the risk that certain AI models could prioritize the interests of companies over those of investors. This could create conflicts of interest. The SEC wants to address this by proposing a rule to eliminate potential conflicts of interest related to this technology.
Gensler is also concerned that generative AI, such as ChatGPT could provide erroneous financial advice. He stressed that investment advisors owe their clients a duty of fiduciary care, diligence and loyalty. This duty applies even with the use of algorithms.
He believes it makes sense to require companies to take security measures. This could help prevent chatbot users from delegating responsibility to AIs. He stressed that the parameters of these models are defined by the humans who designed them.
AI Centralization and Financial System Vulnerability
The SEC chairman also highlighted the risk of increasing concentration around a few dominant AI models. Indeed, this could increase the vulnerability of the financial system. The more centralized the system, the more everyone depends on the same information. As a result, a financial crisis could be imminent.
Despite these concerns, Gensler recognizes that AI will continue to significantly transform science, technology and commerce. Moreover, he believes that the SEC could benefit more from the use of AI, in its role. However, he insists on the need for strict regulation to minimize the associated risks.
Maximize your Cointribune experience with our 'Read to Earn' program! Earn points for each article you read and gain access to exclusive rewards. Sign up now and start accruing benefits.
Je suis passionnée par les cryptomonnaies, un monde que j'ai découvert il y a peine 3 ans. Mon seul but est de vous informer de cet univers incroyable à travers mes articles.
DISCLAIMER
The views, thoughts, and opinions expressed in this article belong solely to the author, and should not be taken as investment advice. Do your own research before taking any investment decisions.