European Central Bank calls on citizens to reinvent cash
Thu 13 Jul 2023 ▪
3
min of reading ▪ by
Getting informed
▪
Payment
The European Central Bank is working on the upcoming launch of new banknotes. The financial institution considers the project important enough to involve Europe's citizens.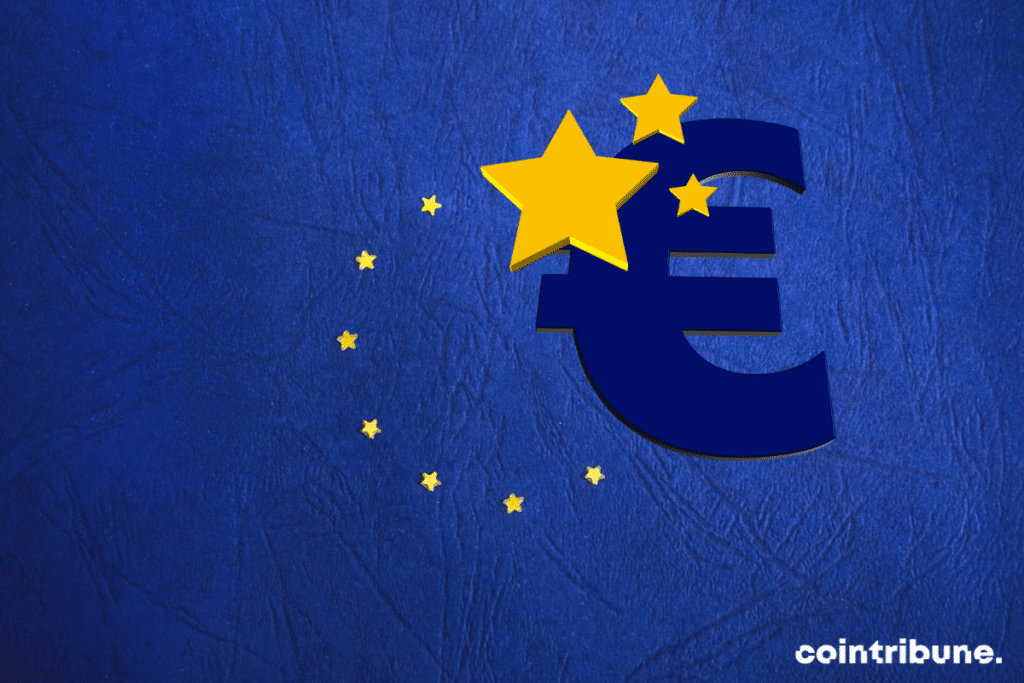 The ECB wants to involve Europeans in the new banknote project
Involving Europe's citizens in its project to issue new banknotes… This is the ambition now being pursued by the European Central Bank (ECB). On Tuesday, July 11, the financial institution published a press release on this subject.
The document sets out the reasons behind this approach, explaining what is expected of citizens. "We want Europeans to identify with the design of the euro banknotes, which is why they will play an active role in selecting the new theme," said ECB President Christine Lagarde.
According to her, there is a link between European identity and its currency. The ECB's initiative aims to highlight this intimate link. The ECB's initiative is designed to highlight this intimate link, and to offer a solution to the fight against counterfeiting, among other things.
In concrete terms, European citizens are invited to choose the theme that will serve as the effigy for the new euro banknotes. Seven themes are on offer. These include "European culture" and "European values reflected in nature".
Other themes include: "We're building Europe", "The future belongs to you", "Free, resilient, inspiring birds." The latest are "Rivers: the waters of life in Europe" and "Our Europe".
Citizens have until August 31 to express their preference on a number of pre-selected themes. This will be done by completing a survey available on the ECB website.
The results of this survey will be used by the ECB to choose the effigy of the next generation of banknotes. This will be announced in 2026, following a design competition organized for this purpose.
For Fabio Panetta, member of the ECB's Executive Board, this signals the institution's attachment to cash. A medium that it wants to retain as an ever-available payment option.
However, the ECB seems to be sticking to its plan to implement a CBDC. A project which, for the time being, is having trouble gaining acceptance among the general public, due to the risks of widespread control it entails.
Maximize your Cointribune experience with our 'Read to Earn' program! Earn points for each article you read and gain access to exclusive rewards. Sign up now and start accruing benefits.
Diplômé de Sciences Po Toulouse et titulaire d'une certification consultant blockchain délivrée par Alyra, j'ai rejoint l'aventure Cointribune en 2019. Convaincu du potentiel de la blockchain pour transformer de nombreux secteurs de l'économie, j'ai pris l'engagement de sensibiliser et d'informer le grand public sur cet écosystème en constante évolution. Mon objectif est de permettre à chacun de mieux comprendre la blockchain et de saisir les opportunités qu'elle offre. Je m'efforce chaque jour de fournir une analyse objective de l'actualité, de décrypter les tendances du marché, de relayer les dernières innovations technologiques et de mettre en perspective les enjeux économiques et sociétaux de cette révolution en marche.
DISCLAIMER
The views, thoughts, and opinions expressed in this article belong solely to the author, and should not be taken as investment advice. Do your own research before taking any investment decisions.