Oman rolls out the red carpet for bitcoin miners
Wed 30 Aug 2023 ▪
3
min of reading ▪ by
Getting informed
▪
After El Salvador, Bhutan and Russia, the Sultanate of Oman is now rolling out the red carpet for bitcoin miners.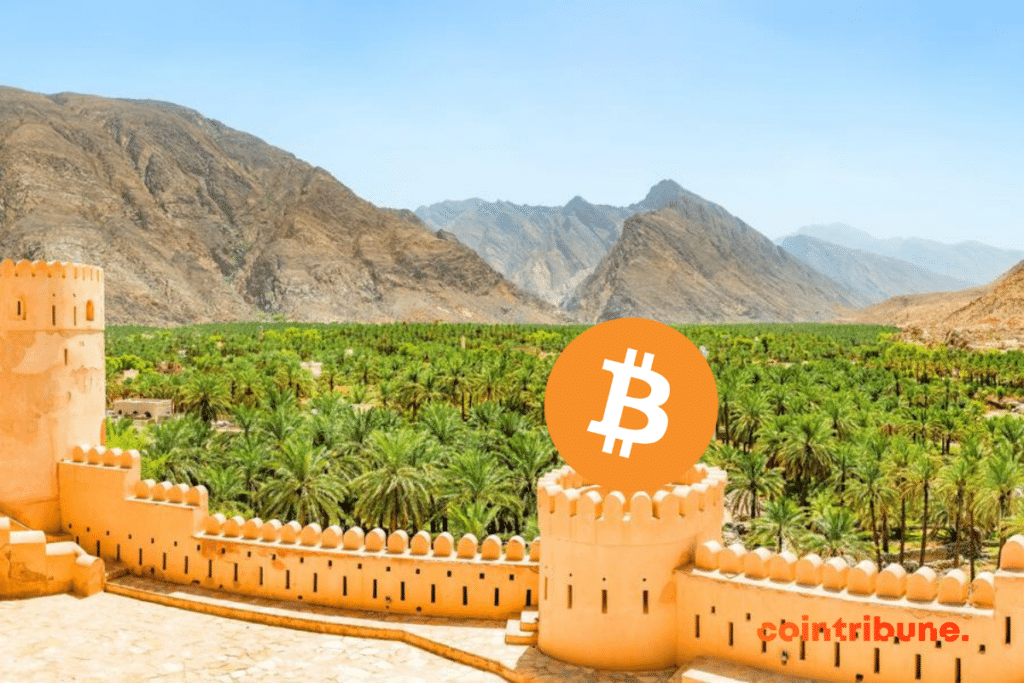 Omani bitcoin
One of the most positive trends of the last two years has been the emergence of nation-states that are extremely favorable to bitcoin.
We know that the state of El Salvador has its own facilities powered by geothermal energy. And the money recently successfully gleaned via "volcano bonds" will further expand the bitcoin mining industry.
We also discovered earlier this year that the Kingdom of Bhutan has been mining its own surplus hydroelectric power since 2020.
It's also clear that Russia is mining through an agreement announced last summer between state-owned Gazprom and miner BitRiver. It's an open secret that the Russian army pays for certain arms exports in BTC. So does the Venezuelan army.
Last week, it was Oman's turn to announce its support for Exahertz, an Omani mining company. More than 800 megawatts will be deployed thanks to a $1.1 billion investment.
Incidentally, France's BBGS is already on site:
Forbes magazine writes:
"Given Oman's conservative nature and its emphasis on Islamic law, introducing a concept as disruptive as bitcoin mining required significant deliberation. But after rigorous regulatory discussions that started back in 2019, the government of Oman eventually found bitcoin to be in line with Islamic law, accepting the modern innovation into Oman's deep-rooted traditions."
Halal Bitcoin
Oman's endorsement of bitcoin is a good omen. Many hesitant Islamic countries could see this as a green light. Indonesia, with its immense geothermal and hydroelectric potential, should soon be taking the leap:
Bitcoin ambassador and JAN3 CEO Samson Mow believes that Indonesia could follow in El Salvador's footsteps by launching its own Volcano bonds.
The creation of an exchange is under consideration according to Indonesian governor Ridwan Kamil:
"We are preparing to launch an exchange in Indonesia. New generations are buying bitcoins as a store of value. We want Indonesia to become a Bitcoin paradise."
The announcement of the expansion of Exahertz's activities in Oman is therefore pleasing in two respects. It means a geographical decentralization of mining, as well as the official recognition of bitcoin as compliant with Islamic law. The latter opens up the market to almost two billion people.
Meanwhile, is EDF still spinning Ethereum nodes?… It's never too late.
Receive a summary of the news in the world of cryptocurrencies by subscribing to our new daily and weekly newsletter service so you don't miss any of the essentials of Cointribune!
Bitcoin, geopolitical, economic and energy journalist.
DISCLAIMER
The views, thoughts, and opinions expressed in this article belong solely to the author, and should not be taken as investment advice. Do your own research before taking any investment decisions.