Ultra Arena, the revolutionary Esports platform, launches on August 8!
Mon 31 Jul 2023 ▪
4
min of reading ▪ by
▪
The wait is over! August 8 marks the official launch of Ultra Arena, a revolutionary Esports tournament platform created by cryptographic gaming startup Ultra. Relying on its own blockchain, Ultra aims to offer an unprecedented route for amateur gamers, providing blockchain-based digital identities and NFT pricing.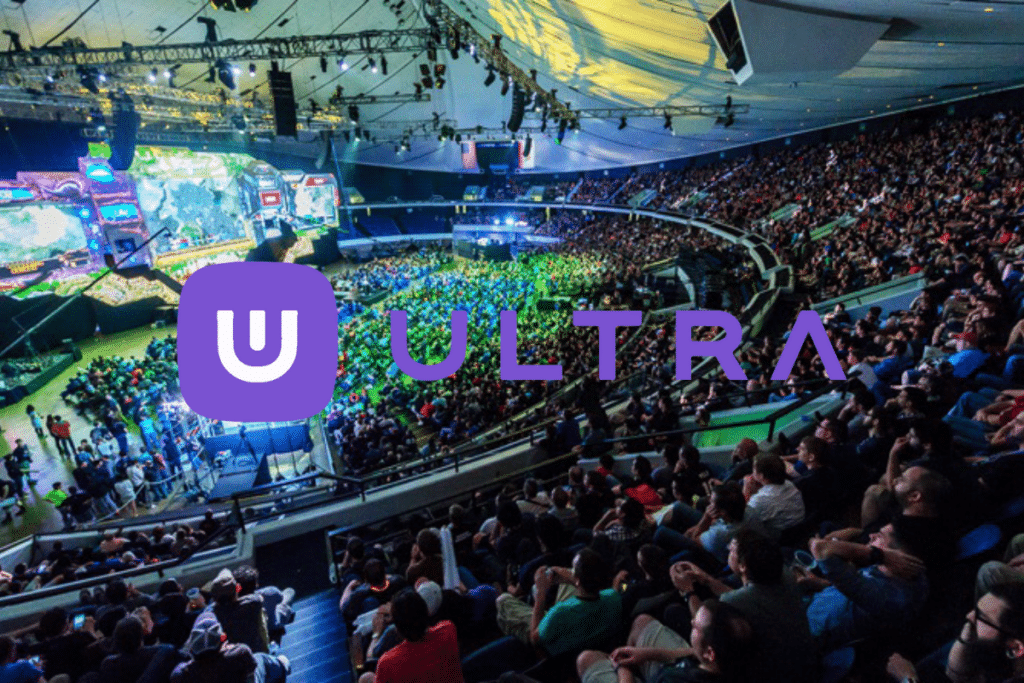 Crypto gaming startup Ultra launches Esports platform
Startup Ultra, known for its blockchain gaming project, has always sought to offer an unrivalled gamer experience. A year ago, the collaboration between Ultra Games and Avant Labs already testified to this desire to innovate in the field of blockchain gaming.
A major surprise today is the launch of Ultra Arena, an esports tournament platform based on its own blockchain network.
From August 8, players will be able to showcase their skills in popular video games such as League of Legends, Overwatch 2, Counter-Strike: Global Offensive (CS:GO) and PUBG, as well as games available on Ultra Games, Ultra's PC games store.
Unlike traditional Esports platforms, Ultra Arena will enable individuals, brands and organizations to create their own tournaments or leagues, using UOS tokens or even NFTs as rewards.
Personalized access to tournaments with UOS and NFT rewards!
The ultimate goal of this platform is to offer video game players an opportunity to rise through the professional ranks thanks to their performance in competitions.
Once a player wins a tournament on Ultra Arena, they will receive their reward directly in the form of a token or NFT in their connected wallet. Each reward is tokenized and can be traded on Ultra's Uniq marketplace. This includes tickets for physical items and qualifying passes for other tournaments.
One of Ultra Arena's unique features lies in the construction of a digital identity for each player, stored on the Ultra blockchain. The more tournaments a player participates in and wins, the greater his or her confidence becomes, playing a key role in gaining early access to new games or attracting the attention of esports teams looking for promising talent.
However, the traceability of players on the blockchain implies increased responsibility. Any player caught cheating will be banned from the platform and lose all their hard-earned reputation. On the other hand, for honest, rule-abiding players, progression on Ultra Arena can offer considerable advantages for their esport careers.
A platform open to all skill levels
Ultra Arena is not only aimed at professional players, but offers an opportunity to a wide range of abilities. Even amateur players will be able to take part and, depending on their performance, be sponsored by Esports teams to continue evolving in the field.
Nicolas Gilot, co-CEO of Ultra, told Decrypt that the player traceability offered by blockchain will enable game developers and publishers to target potential testers for their new titles. Sponsored tournaments could become commonplace, allowing brands to gain exposure while leveraging tokenization and cryptographic rewards to reach their target audience.
All in all, the Ultra Arena is undoubtedly an initiative that promises to revolutionize esports by offering a new route for passionate and talented players. With its tokenized awards, NFT prizes and blockchain network, this platform opens up unprecedented prospects for the future of esport and the marketing of game developers. So get ready to enter the Ultra Arena and enjoy a unique and exciting esport experience!
Maximize your Cointribune experience with our 'Read to Earn' program! Earn points for each article you read and gain access to exclusive rewards. Sign up now and start accruing benefits.
Passionné par le Bitcoin, j'aime explorer les méandres de la blockchain et des cryptos et je partage mes découvertes avec la communauté. Mon rêve est de vivre dans un monde où la vie privée et la liberté financière sont garanties pour tous, et je crois fermement que Bitcoin est l'outil qui peut rendre cela possible.
DISCLAIMER
The views, thoughts, and opinions expressed in this article belong solely to the author, and should not be taken as investment advice. Do your own research before taking any investment decisions.