Marc Faber and his $3800 master stroke on Bitcoin (BTC)!
Wed 09 Aug 2023 ▪
3
min of reading ▪ by
Getting informed
▪
Invest
In 2019, Swiss billionaire Marc Faber acquired bitcoins at a modest price of $3800. So far, no information suggests that he has sold his position. Does he still hold his precious Bitcoins (BTC)?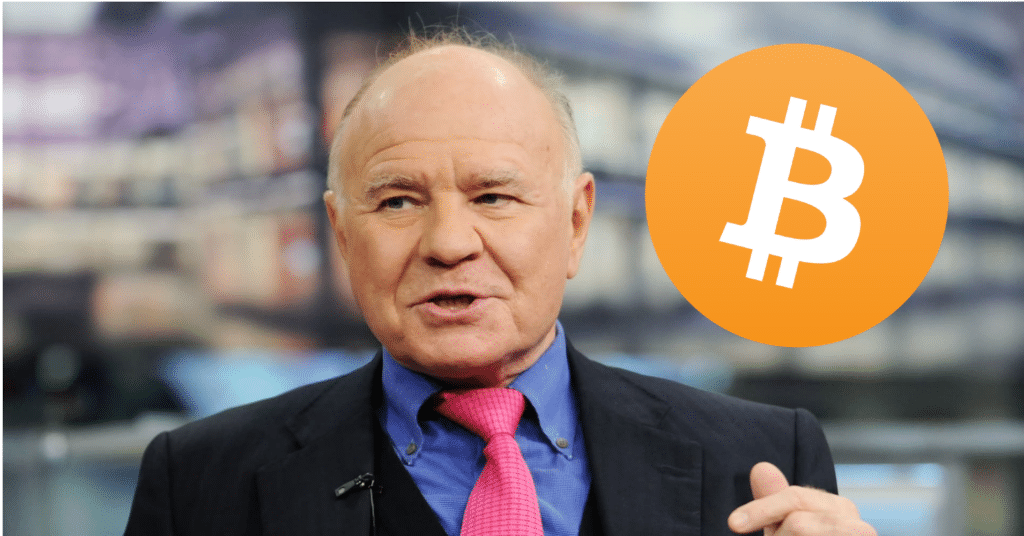 Buying Bitcoin (BTC) at $3800
In March 2019, Marc Faber surprised everyone by announcing his first Bitcoin purchase. After years of watching and criticizing, he finally succumbed to the Bitcoin (BTC) price movements in 2019.
In an interview with Cash in 2019, he shared that his younger readers had often encouraged him to invest.
"The first time I was told to do it, Bitcoin was $2,000. The next time I was told that again, Bitcoin (BTC) was around $8,000. Then, it jumped to $19,000 in December 2017. After that, it fell steadily to $3100 in December 2018," he explained during the interview.
In the end, it was a discussion with Wences Casares that was decisive in his choice. Casares told him that bitcoin (BTC) could be worth $100,000, or even $1 million. However, what convinced him most was the blockchain technology underpinning bitcoin.
"Personally, I believe less in Bitcoin (BTC), but more in blockchain technologies, … And I believe that new technologies can destroy the current banking system, including central banks," he added.
This choice reflects Faber's investment philosophy, which favors assets outside the traditional banking system. This approach is in line with the ideas of the crypto community, which is also looking to escape conventional monetary policies.
Does he still own his BTC?
It's entirely possible that he still owns the bitcoins (BTC) he acquired in 2019. Since this announcement, the Swiss billionaire has not communicated publicly on his BTC position.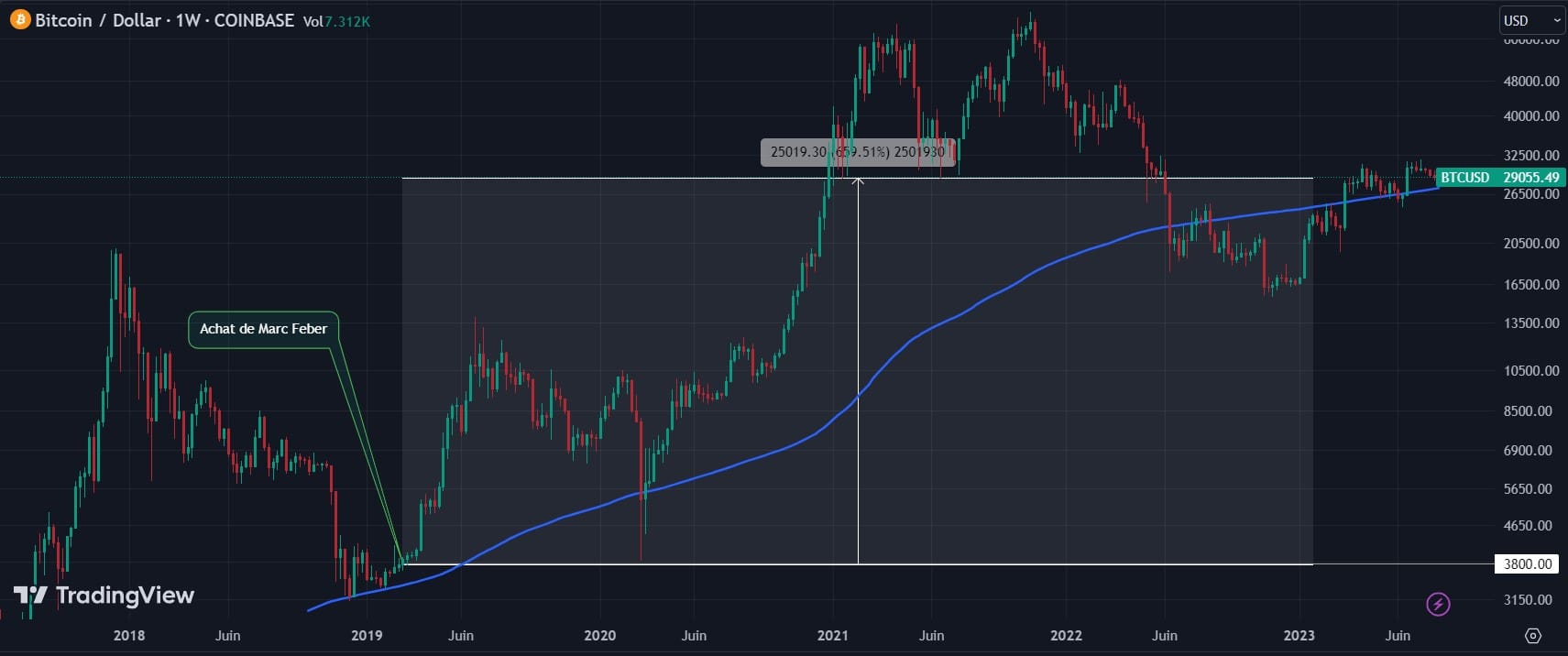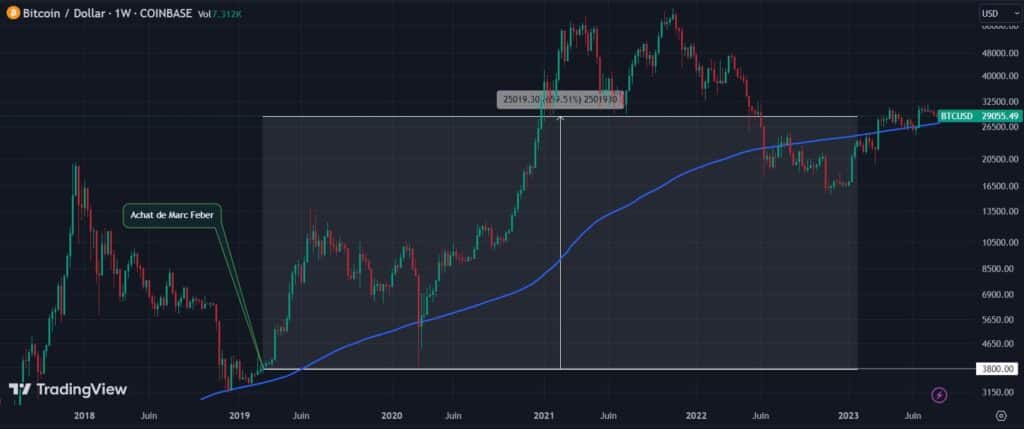 A look at the BTC chart on TradingView shows that Marc Faber's BTC portfolio is currently up 660%. During the interview with Cash, he did not specify the exact quantity of bitcoins he had purchased.
However, Faber is certainly one of the best-timed investors. Indeed, his sense of timing proved exceptional, as the price of bitcoin (BTC) never fell below its purchase price (around $3800).
What if Xapo CEO Casares' predictions prove to be right, with Bitcoin (BTC) reaching $1 million? Only time will tell.
Receive a summary of the news in the world of cryptocurrencies by subscribing to our new daily and weekly newsletter service so you don't miss any of the essentials of Cointribune!
Je suis passionnée par les cryptomonnaies, un monde que j'ai découvert il y a peine 3 ans. Mon seul but est de vous informer de cet univers incroyable à travers mes articles.
DISCLAIMER
The views, thoughts, and opinions expressed in this article belong solely to the author, and should not be taken as investment advice. Do your own research before taking any investment decisions.