Solana (SOL) could reach $350, showing a three-fold increase
Tue 31 Aug 2021 ▪
4
min of reading ▪ by
Solana has grown by leaps and bounds this year. SOL token prices are constantly rising, while the digital asset itself has already entered the top ten cryptocurrencies according to CoinMarketCap. Many investment giants, including Spartan Capital, also turned their attention to this blockchain.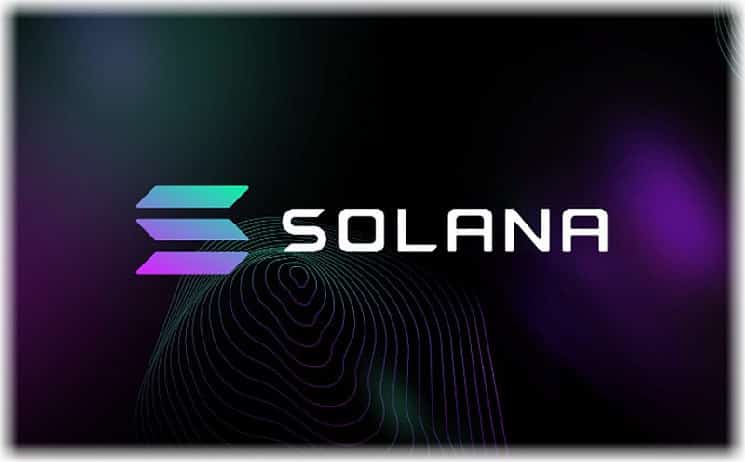 The Solana network itself is an open-source project implementing a new, high-performance, permissionless blockchain and facilitating the creation of decentralised applications (DApps). The Solana protocol uses the proof-of-history (PoH) consensus in combination with the proof-of-stake (PoS) consensus to improve scalability, capturing both retail and institutional investors' attention. SOL is the native token of this blockchain. The Solana network is maintained by the Geneva-based Solana Foundation.
Crypto community's great expectations
Earlier today, one of Spartan Capital's partners tweeted that SOL may well reach a price that's three times its current one.
This comment follows the day SOL first broke the $100 resistance, then climbed over the $110 mark.
It's also worth mentioning that Spartan Capital is a crypto asset management firm that has "over 20 years of experience in investment research and capital management for top-tier firms such as Goldman Sachs and Indus Capital."
When talking about Solana, it's almost impossible to avoid phrases like "spectacular growth" or "phenomenal success", but many still think this network is underrated. Since the entire crypto community anticipates the Cardano Alonzo hard fork (as a result of which ADA should grow exponentially), few people noted that SOL may easily go as high as $350.
At the same time, crypto influencer Bluntz stated that based on his technical analysis SOL is bound to reach at least $200.
Twitter user K A L E O said that even though he is one of the most bullish people in the crypto world, even he is absolutely amazed by SOL's recent success.
Matt Ballensweig, Global head of digital asset lending and financing at Genesis, also said that this asset is undervalued, considering that its current market capitalisation is only about 6% of that of ETH.
He also noted that SOL is now actively used in many capital markets, such as SRM, MNGO, RAY and PYTH. Ballensweig added he's already looking forward to further developments.
Crypto-focused behaviour analytics start-up Santiment also couldn't ignore Solana's success. On Twitter, they wrote that the price keeps climbing to new all-time highs, turning heads of traders looking for action.  
SOL has grown a mind-blowing 77 times in 2021.
As of this writing, SOL is already trading at $124.39, thus setting a new record. 
SOL's growth over the past day is shown on the chart below.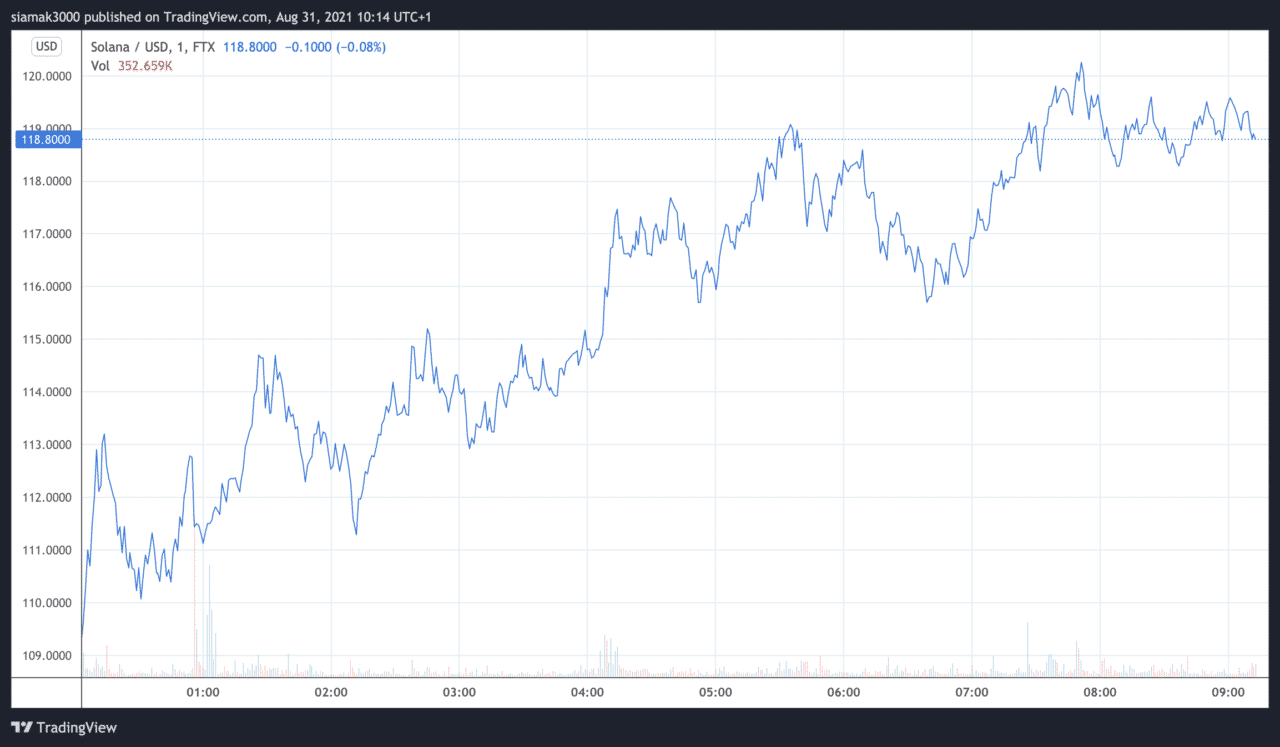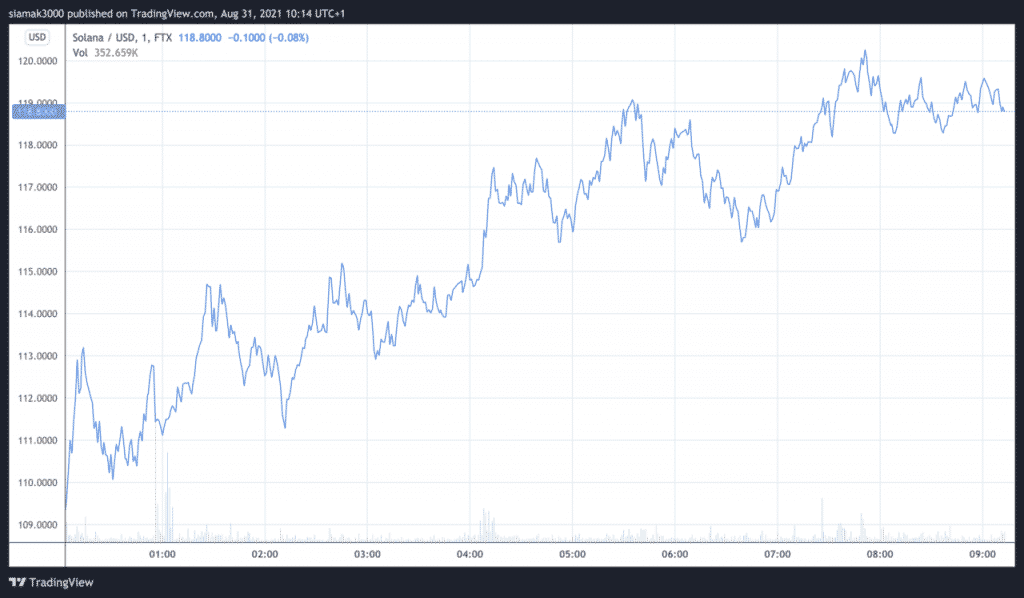 TradingView also has a chart showing SOL's growth over the whole of 2021.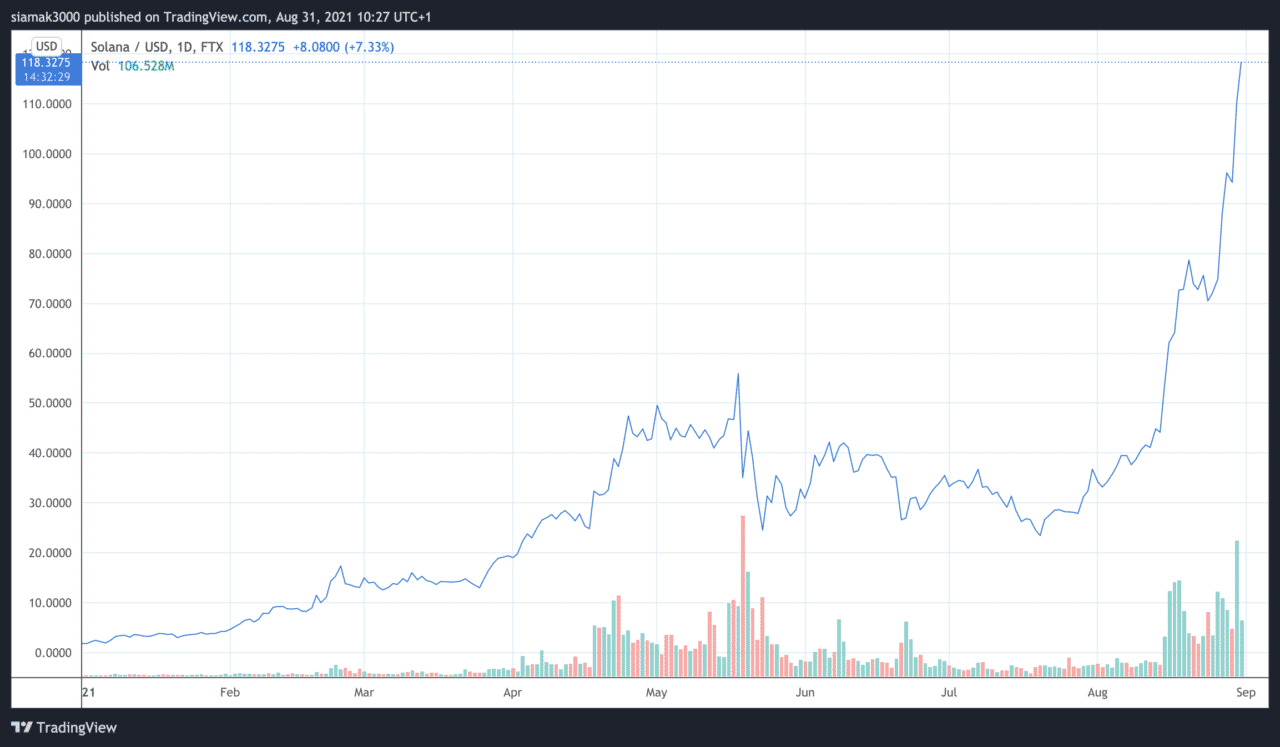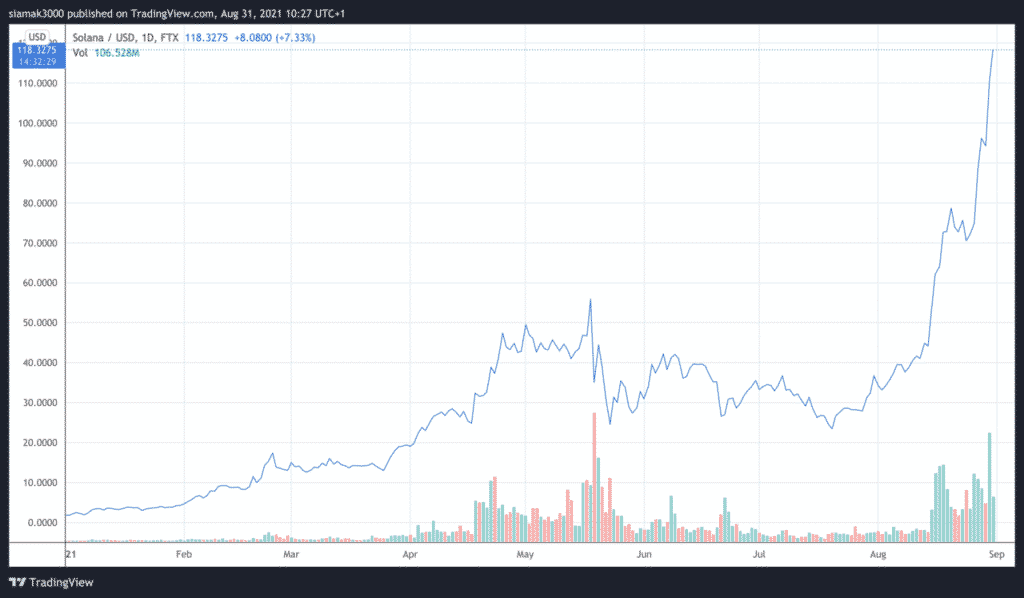 According to this chart, since the beginning of 2021, SOL has grown by 7700%, although according to CoinStats' Twitter, it has grown almost a hundred times. 
Although this token hasn't yet managed to overcome the unthinkable 10,000% mark, it's quite likely that SOL will be able to achieve this goal in the near future.
Maximize your Cointribune experience with our 'Read to Earn' program! Earn points for each article you read and gain access to exclusive rewards. Sign up now and start accruing benefits.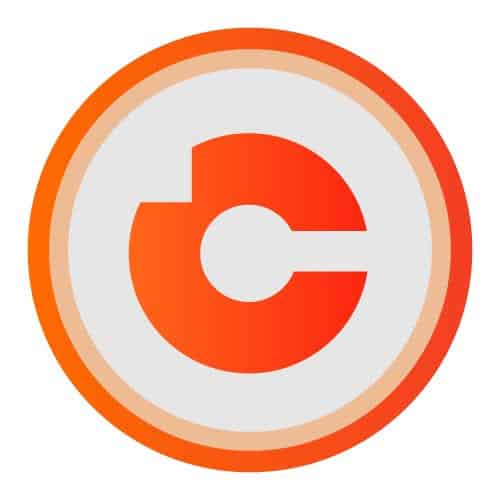 Trends are temporary. The blockchain isn't a trend; it's the future. I want to help as many people as possible understand it in a simple, clear and interesting way.
DISCLAIMER
The views, thoughts, and opinions expressed in this article belong solely to the author, and should not be taken as investment advice. Do your own research before taking any investment decisions.