The Sandbox (SAND): the virtual world that you can own!
Fri 02 Jul 2021 ▪ 9h34 ▪
5
min read — by
Video game fans, have you ever dreamt of owning a piece of a virtual world? Well, thanks to The Sandbox, this dream is can become a reality.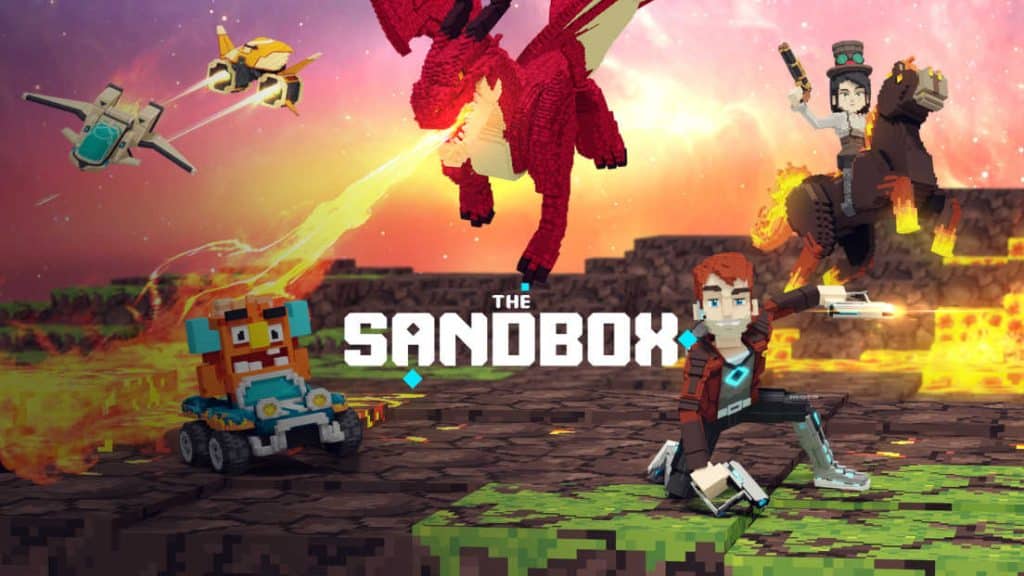 The most famous multiverse project                              
If you hear the words "blockchain multiverse with strong partnerships", the first thing that should pop into your mind is "The Sandbox!"
To explain: the project has surrounded itself with an impressive number of partners, including Binance, Square Enix, the Care Bears, Atari and the Smurfs.
LAND going for a tidy sum!
It's not just companies that are chomping at the bit to get their hands on virtual land (LAND) in The Sandbox, it's the same for individuals! Nearly 50% of the LAND on sale have already found a buyer.
While the cheapest LAND goes for about $330 when put on sale, it is not the same for estates.
An ESTATE is a set of LAND glued side by side. These are broken down into four sizes:
Small: 3×3 or 9 LAND
Medium: 6×6 or 36 LAND
Wide: 12×12 or 144 LAND
X-Large: 24×24 or 576 LAND
Initially, some of these ESTATEs were put up for sale at a fixed price, but now, they are now put up for auction.
With ESTATEs amounting to up to $650,000 (~£472,660), there is no doubt that the project will continue to attract buyers. But why spend so much money on a fragment of a virtual world?
What is so attractive about LAND?
The first obvious parameter is the scarcity of LAND. Only 166,464 LAND make up The Sandbox's multiverse, not one more!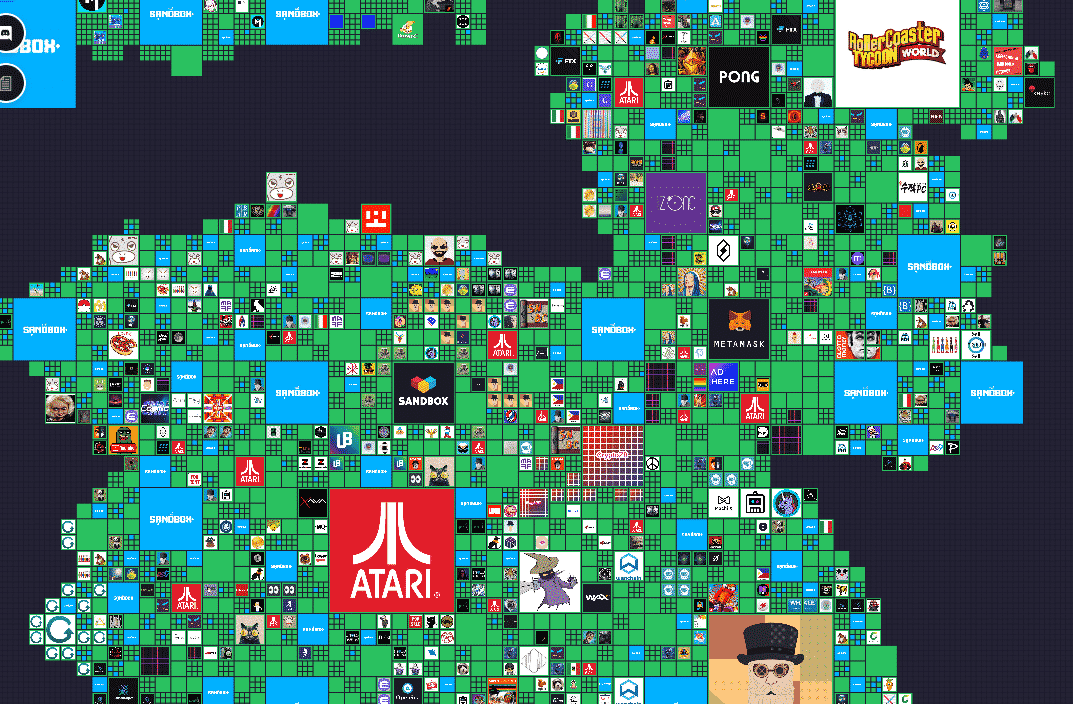 More and more buyers want these, aware that there will not be one for everyone, and naturally, the price of LAND increases.
The question then arises: but why do buyers want LAND?
Besides just to collect them, or to have the pleasure as a gamer of actually owning the world you are playing in, they have utilitarian aspect.
Owning LAND allows you to host games and creations on them: things that you can then share with the community for a fee (paid in SAND).
With each LAND representing 96m² in the game, owning an ESTATE allows you to create unique in-game experiences!
The games you see in this short video are about simple LAND… imagine the games that can be developed on an X-Large ESTATE of 55.2 km²!
To put this figure in perspective, the entire Skyrim map is only 37km²!
Of course, more developed games means a higher SAND price.
Much like at an amusement park, players will have to pay SAND to access games and attractions.
Of course, the owners of the LAND can also put up free games, or even make their player earn money for them.
That's right: out with the free-to-play, hello play-to-earn!
If you do not want to launch a game yourself, you can of course simply rent your land to others who will do it for you!
Finally, for passive income aficionados, LAND gives rise to a new form of staking and farming. By owning LAND, you will not only be able to get an exclusive farming bonus, but also get exclusive items by staking your SAND on them.
The global video game market represents nearly 2.7 billion players and nearly £220 billion. The players help bring games to life, yet they are never rewarded. The Sandbox is a game changer by allowing everyone to become owners of the virtual world in which they operate: and thanks to strong partnerships, this is a virtual world in constant growth.
If you also want to be part of the adventure, you can register on The Sandbox or go to OpenSea to try to get LAND at the next sale.
Recevez un condensé de l'actualité dans le monde des cryptomonnaies en vous abonnant à notre nouveau service de newsletter quotidienne et hebdomadaire pour ne rien manquer de l'essentiel Cointribune !
Président et Cofondateur de MinedHack et fervent défenseur de la Blockchain depuis 2017, je suis conscient que sans explications et vision de l'industrie son adoption n'aura jamais lieu. J'ose espérer en tant que Reporter et Rédacteur de CoinTribune aider à cette mission.
DISCLAIMER
The views, thoughts, and opinions expressed in this article belong solely to the author, and should not be taken as investment advice. Do your own research before taking any investment decisions.