What Is Binance Coin (BNB)?
Wed 17 Feb 2021 ▪
9
min of reading ▪ by
Binance Coin (BNB) is a cryptocurrency deployed by the company that behind the cryptocurrency exchange platform Binance. Originally developed on the Ethereum blockchain before migrating to its own, the BNB token is the cornerstone of the Changpeng Zhao-led exchange platform project. What do we think about Binance Coin? Is this cryptocurrency a good investment for speculative purposes? What is the current BNB price since its launch in 2017? Don't panic, we'll tell you everything!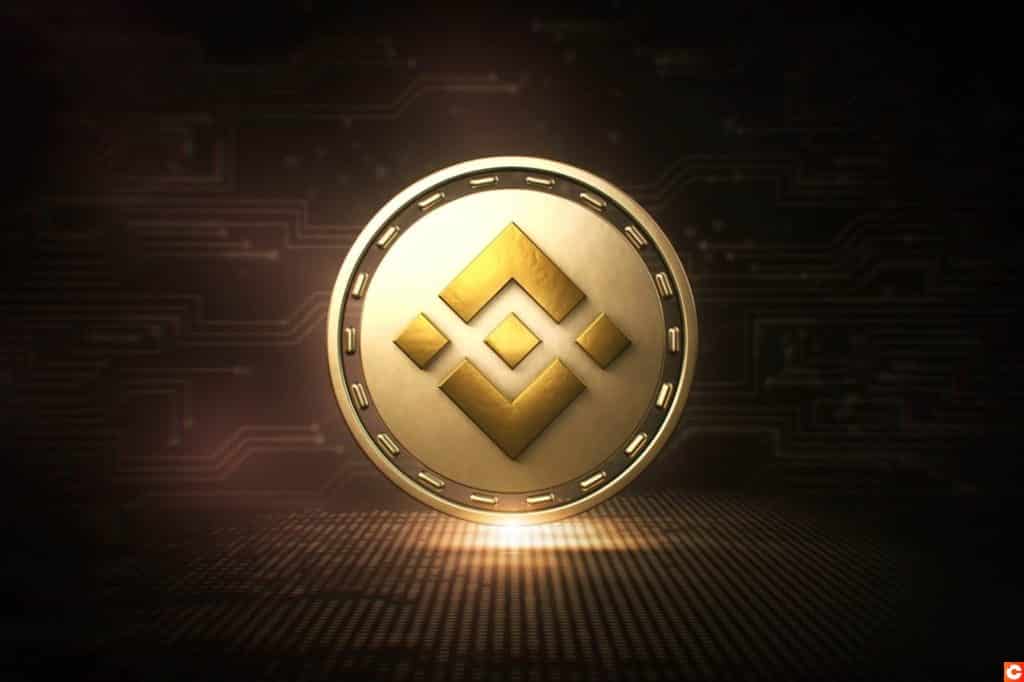 What is Binance Coin (BNB)?
Binance Coin (BNB) is a cryptocurrency distributed by the Binance Exchange. As a reminder, this platform is the largest market for the exchange of virtual currencies by the average daily volume of assets traded (around $3 billion). Created in 2017, its dynamics have been exponential. But why? Because it handles thousands of transactions every second.
Compared to the competition, the fees on the exchange are low (in the order of 0.1% of the amount traded). In addition, users are offered quality customer support, while having access to more than 500 cryptocurrencies. Even if some newbies sometimes have trouble getting to grips with the interface, it can be interesting to try to get to know how the platform works, especially thanks to the cryptocurrency that belongs to it, the Binance Coin (BNB).
What are the strengths of Binance Coin (BNB)?
Buying Binance Coin (BNB) allows members registered on Binance to save money on the platform. By using this platform-specific token, they benefit from a discount on transaction fees, withdrawal fees and others. This is a significant asset for small investors who want to keep a close eye on the fees linked to this type of activity!
The existence of Binance Coin also allows users of the platform to convert their cryptocurrency 'pennies' into BNB. With one click and at no charge, this tool is very convenient for recovering dust from virtual currencies whose amounts are so small that they would not even cover commission fees. Since most won't want to pay a withdrawal fee to recover this cryptocurrency dust, you might as well convert them into BNB!
Good to know: the BNB is also used on the new version of the Binance DEX exchange platform as the only means of payment to cover the transaction fee (0.1 BNB per transaction).
Why choose binance Coin?
The fundraiser (ICO) for the Binance platform propelled the value of the BNB upwards at the same rate as the activity of the exchange platform that created it. As a result, the BNB token sits solidly in the top 10 cryptocurrencies by market cap. This recognition gives a positive boost to its adoption. Let's not forget, this cryptocurrency is only supposed to be used to reduce fees on a trading platform!
Our opinion on Binance Coin is therefore also based on the fact that there are more than 100 existing use cases for this cryptocurrency. Among the major partnerships forged, TravelbyBit has a prominent place. This Australian company now allows holders to book hotel stays and flights in BNB. Bitcoin Rewards is another example of the spread of BNB. This platform offers cryptocurrencies as cashback on purchases made using the browser extension. Binance Coin is now one of the virtual currencies up for grabs. You can even donate your BNB to Binance Charity.
What are the risks associated with Binance Coin?
As with all cryptocurrencies, investors must have a clearly defined strategy from the get-go. To establish it, you must know the risks involved and the specifics of each virtual currency.
What are the consequences of a limited number of BNB tokens?
The number of BNB is limited to 200 million tokens. After this figure, no more BNB will be created. Afterwards, a number of BNB will be destroyed.
In addition, the discount offered on fees on the Binance platform is halved each year. Thus, at the first membership, the customer benefited from a 50% discount, in the second year, a 25% discount, etc. Thus, after July 2021, no more discounts will be available on the platform.
Logically, with the discount decreasing each year, the value of the token should follow the trend. In order to combat this depreciation, Binance decided to destroy BNB tokens as it went along, from a planned final stock of 200 million tokens to 100 million. Thus, each quarter, Binance uses 20% of its profits to destroy an equivalent amount of BNB that the company has in reserve. Through this buy-and-burn mechanism, the platform looks to stabilise the value of the BNB over time, by adding supply-side pressure to offset the impact of the reduction of the discount. For more information, you can check out this page.
What is the history of the Binance Coin (BNB) price?
In October 2018, the value of binance Coin was around £8 before following a significant rise in the first half of 2019, while all other cryptocurrencies suffered a major correction. It reached its ATH at the end of June 2019 of just shy of £30, before a downward trend that brought the price, in December 2019, to a low of £11.
It is worth noting that during the cryptocurrency bubble burst, binance Coin resisted particularly well, conceding a decline of 'only' of 67.5%, compared to January 2018, against a fall of 83% for Bitcoin. This ability is due to the strength of the Binance platform in which it operates. In fact, many people model its value on the exchange's activity, much like you would do with a stock.
Our tips on Binance Coin: reviews and comments
Our opinion on Binance Coin is primarily focused on vigilance, because BNB gets its value within the Binance ecosystem and could suffer from its dependence. It depends on the exchange's activity and its ability to attract customers and generate long-term transactions.
The future of Binance Coin also depends on its export and use as a means of payment in e-commerce. As an investor, it is interesting to follow the news of BNB growing in value, and cross-referencing that with the activity of the Binance platform for signs of correlation.
For now, BNB has undeniable advantages, such as speed of its transactions, low costs and its availability worldwide. The Binance team, led by Changpeng Zhao, is recognised for its ability to develop technology solutions that work. Finally, its success allows it to implement more and more programmes and features, setting it on course for a virtuous circle.
A juggernaut in the cryptocurrency sector, Binance managed to post profits to the tune of nearly $500 million in 2018, despite the delicate context of virtual currencies, which proves the solidity of its economic model. As an illustration of its power, rumors dating back to December 2019 indicated a possible takeover of Union Bank AG by Binance, a bank in Liechtenstein that had gone bankrupt. The rumors were rejected, however, by CFO Wei Zhou.
Regarding cryptocurrency, considering Binance to be one of the best platforms around, we have no doubt that, at the time of writing, this is a good cryptocurrency for investment. It will remain to be seen from July 2021, when the fee reductions end, whether the BNB will continue to attract investors.
The exchange continues to deploy new services, such as its loan function added at the end of summer 2019, which should enable it to take deposits from its customers. Combining all of these elements and taking macro events into account, the year 2020 could play a big role in Binance's future performance. This will depend in part on the results of the acquisition of CoinMarketCap.
Maximize your Cointribune experience with our 'Read to Earn' program! Earn points for each article you read and gain access to exclusive rewards. Sign up now and start accruing benefits.
Just your average global millennial embracing, and interested in, the future of money and finance. Excited by blockchain tech as well as fintech but have a special passion for DeFi and Yield Farming, what will this technological disruption bring next?
DISCLAIMER
The views, thoughts, and opinions expressed in this article belong solely to the author, and should not be taken as investment advice. Do your own research before taking any investment decisions.