X and crypto: The instant future of payments
Mon 07 Aug 2023 ▪
4
min of reading ▪ by
▪
Event
In the digital whirlwind of our age, instantaneity is king. X, in its quest to redefine payments, turns to the glittering promise of cryptocurrency. Together, they could forge the future of online transactions.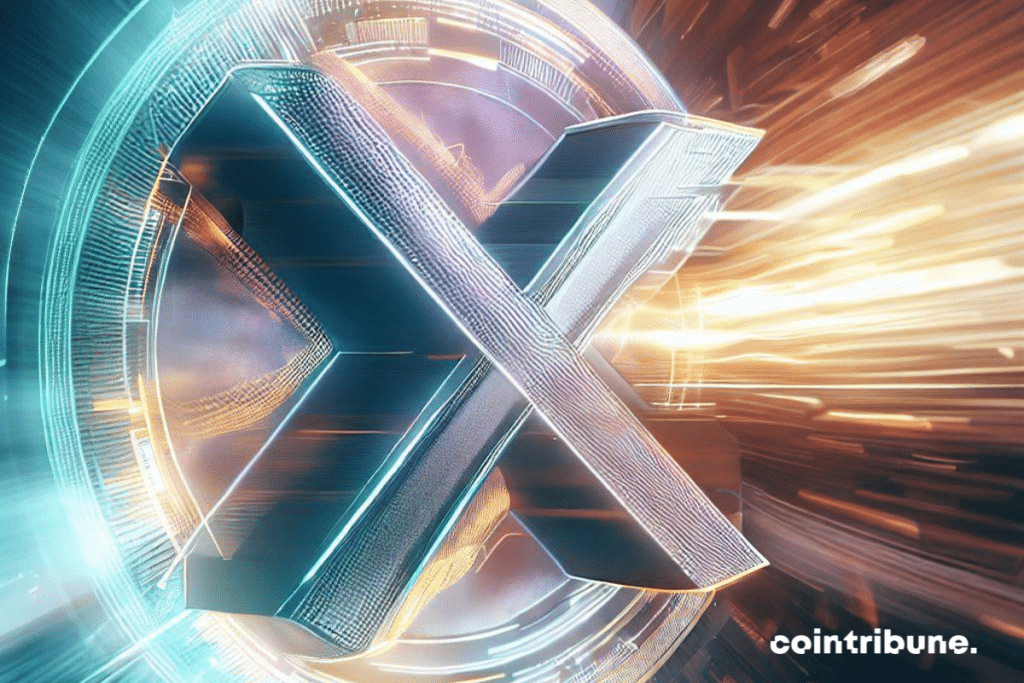 A prelude to digital currency
At the dawn of a new era, financial horizons are tinged with a singular color: that of crypto. When Elon Musk talks about making X the best place to earn a living, he's really blowing on the embers of a monetary revolution.
Behind the tweet, a vision: that of a fluid economy, without borders or time shifts. Experience teaches us that international transactions are not only costly, but also painfully slow.
Indeed, when an artist, a creator of content, sends his works across the oceans, his art travels at the speed of light. But the reward? It gets lost in the meanders of a dusty financial system. When it comes to small sums, this observation becomes all the more cruel. Many creators, for example, may receive derisory sums, minus various expenses.
Cryptocurrency: the dawn of a new financial era
But just imagine, for a moment, a world where every transaction becomes a bolt of lightning, where money flies across continents like a comet. With their ability to transcend geographical boundaries and timeframes reduced to mere seconds, cryptocurrencies embody this futuristic vision.
Whether Bitcoin, Ethereum or even Dogecoin, these currencies offer not only staggering speed, but also unrivalled flexibility.
Thanks to them, X could, for example, reward its creators hourly, for every star earned in the digital firmament.
By establishing a strategic partnership with entities such as Stripe, X could offer creators the option of instantly liquidating their cryptos in fiat currency, thus ensuring the convenience and ease of access to funds in their respective countries.
Crypto adoption would not only be a windfall for creators, but also a financial benefit for X.
Crypto and X
X's recent announcement of ad revenue sharing has lit up the world of payments. While cryptocurrencies remain on the horizon today, they could in future be fully integrated into the X ecosystem.
With Stripe's infrastructure already in place, the potential for such a transition seems more realistic than ever. By the way, let's not forget that Stripe already offers cryptocurrency payments for Twitter creators.
Like a comet in the night, crypto could transform the future of payments on X. The anticipation is palpable, the anticipation electric. Like a cosmic dance, X and crypto could unite to write a new financial symphony. But the future, however promising, remains elusive. What does it have in store for us? Only time will tell. Presently, bitcoin is taking center stage in the US presidential election.
Maximize your Cointribune experience with our 'Read to Earn' program! Earn points for each article you read and gain access to exclusive rewards. Sign up now and start accruing benefits.
Fasciné par le bitcoin depuis 2017, Evariste n'a cessé de se documenter sur le sujet. Si son premier intérêt s'est porté sur le trading, il essaie désormais activement d'appréhender toutes les avancées centrées sur les cryptomonnaies. En tant que rédacteur, il aspire à fournir en permanence un travail de haute qualité qui reflète l'état du secteur dans son ensemble.
DISCLAIMER
The views, thoughts, and opinions expressed in this article belong solely to the author, and should not be taken as investment advice. Do your own research before taking any investment decisions.