Alvexo: Much More Than A Trading Platform
Wed 30 Jun 2021 ▪
9
min of reading ▪ by
Today we would like to present to you Alvexo. Established in 2014, this online broker is active in France and the rest of Europe. In this article, we will explain why Alvexo is a real gem that can awaken the trader inside you. This trading platform allows you to invest in more than 450 assets via CFDs, so you can get exposure to several asset classes: currencies, stocks, commodities, and, of course, cryptocurrencies. In addition to its trading services, Alvexo offers numerous training courses to help you improve at your craft as well as expand upon your knowledge of the different available assets. Read on for a full run-down of the services you can  enjoy if you choose to ride with Alvexo!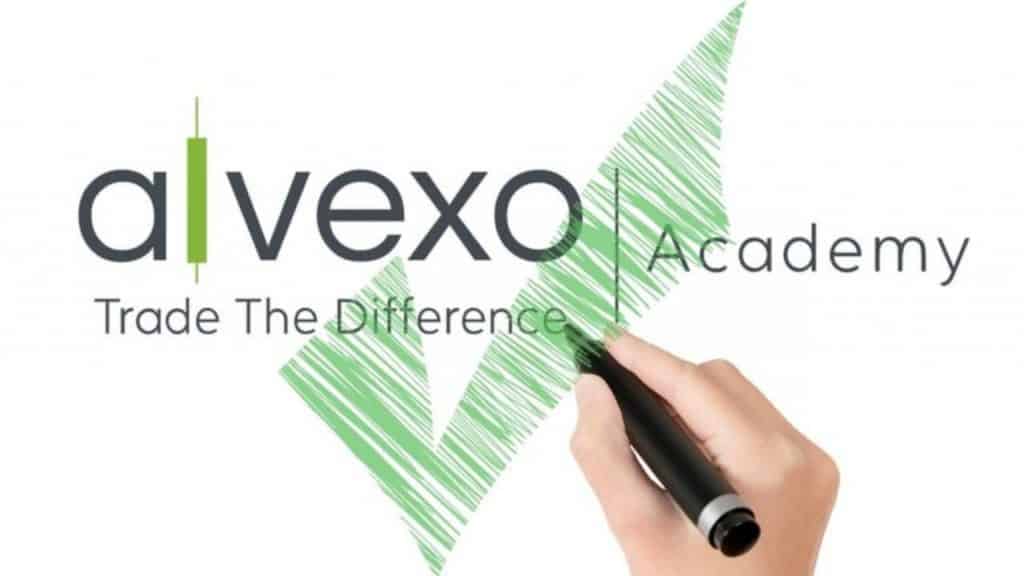 A regulated broker, on the market since 2014
Before going into more detail about the services Alvexo offers, it is important to zoom outand consider how serious the platform is. And, yes, you know that in the merciless world of crypto, it is always important to make sure the platform – and the people behind it – meet certain standards before you decide to invest. We did some research and managed to verify that Alvexo is a registered trademark of VPR Safe Financial Group Limited, a company incorporated in Cyprus. Its offices are located in Paris and Cyprus, serving clients all over Europe.

Alvexo has been licensed by the CySEC, which can be considered the Cypriot equivalent of the UK's FCA. This valuable licence authorises the broker to conduct business in the European Union.

It is important to note that Alvexo has also been authorised by the French financial regulator and the Bank of France. Even this is enough to assure us that Alvexo is a serious and mature platform, which, as we are about to see, has a lot to offer. 
A cutting-edge trading platform
First and foremost, Alvexo offers an online trading platform called Alvexo Web Trader, which you can access directly through your internet browser on the Alvexo website, or from your mobile or tablet by downloading the Alvexo app – available through all stores.

You can create an account in just a few clicks and start taking advantage of the platform, which has been designed to satisfy both advanced and newbie traders. If you are new to trading, don't worry, the platform provides step by step support through its wide range of integrated tutorials. Additionally, if you prefer to test yourself before you jump in the deep end like Jordan Belfort from The Wolf of Wall Street, you can start with a free demo account to practice with a virtual investment of €50,000.

Your Alvexo account allows you to trade via the MetaTrader4 (MT4) platform, the leading trading platform that you can download to your PC, mobile or tablet. The next step would be to connect your real Alvexo account to Metatrader4 with your account number and password.

Alvexo lets you choose between five different types of accounts: a demo account, or one of four real accounts. You have the choice between the limited risk account, Gold, Premium and Elite. The different account levels have different terms and conditions, and vary by the minimum amount of deposit required. It is important to note here that you can start investing with Alvexo with a minimum deposit of €500, which grants you the first account level and a few services that go with it. The higher your account level, the more services you gain access to, and the larger the minimum deposit.

When it comes to crypto assets tradable on Alvexo, you will find Bitcoin, Dash, Ethereum, Litecoin, Monero and even the now famous Dogecoin! That should please Elon Musk, shouldn't it?
Access a multitude of training tools
A true online investment school – that's how we would define Alvexo's education services in one sentence. This is a crucial point that makes Alvexo stand out from other brokers on the market. Whether you are a beginner trader or already somewhat experienced, you will get to brush up on your knowledge and, ultimately, optimise your performance. We should point out that Alvexo is on a great level in terms of the educational content it provides.
All in all, Alvexo offers an online academy that budding traders can use as a springboard to better understand, and get a solid grasp on financial jargon. The academy also features daily and weekly market briefing as well as articles designed to deepen your trading knowledge. Each month you can download a new e-book and attend numerous webinars that the platform organises.

Alvexo has a active YouTube channel with a lot of explanatory and analysis videos.

The channel features videos with Stéphane Ceaux-Dutheil, a French technical analyst. You might have heard of him and his impressive track record as a professional trader, trainer, and financial consultant for a number of media publications, including BFM Business.

Stéphane Ceaux-Dutheil brings great value to the platform's traders who can access his analysis via the Daily Analysis section of the site. He also participates in webinars as well as live trading sessions which can be found on the Alvexo YouTube channel. You better believe that when he says something, we take note. As a writer of several books dedicated to the world of trading, the tock exchange and technical analysis in particular, the talented financier has been recognised for several consecutive years by receiving the gold trophy for technical analysis in Paris in 2012, and the bronze trophy in 2007, 2011 and 2014.
Trading tools and analysis to maximise your performance
In addition to taking advantage of all the academic content made available on the platform, you will be able to access other services that can give you a competitive edge over the market.
Indeed, Alvexo makes a variety of trading signals available to its traders. These signals are actually notifications that inform you of an emergent trading opportunity. This can be a signal telling you that a buy or sell opportunity is available at a particular time for a particular asset.
As opposed to some of Elon Musk's tweets, these signals are the result of proper research by analysts, which can help you refine your own trading strategy. This will prevent you from taking the wrong highway in this high-speed market. In practice this means some 80 trading signals sent out daily, or 1,600 monthly signals for the more than 450 assets supported by the platform.
Customer service and security of funds
As if all this wasn't enough, Alvexo traders can access customer service at any time. You will be able to contact the service for all your questions about how the trading platform and the financial markets work. Please note that it is nonetheless important to know that this service is not investment advice.
Most importantly, when it comes to your funds, Alvexo has done everything possible to guarantee the highest level of security. This is done in particular by setting up segregated accounts. This means that there is a separate bank account that is separate from the company's money. Accounts containing funds deposited by clients are only used to reimburse those same clients. This is another commitment made by Alvexo alongside the broker's legal obligation to have sufficient funds to cover the expenses and deposits of all clients even in the event of the company's bankruptcy.
Alvexo: a true gem for those looking to trade with confidence
The Alvexo platform is a gift that keeps on giving, an extremely user-friendly online trading platform that beginner traders can get behind, and the more experienced ones can use to access MT4. Prime educational content and high levels of security: it has everything for successful investing and developing your skills in a community of more than 960,000 traders who already use Alvexo in Europe. We strongly advise you to have a look at its social media pages on Facebook, Twitter and YouTube.
Recevez un condensé de l'actualité dans le monde des cryptomonnaies en vous abonnant à notre nouveau service de newsletter quotidienne et hebdomadaire pour ne rien manquer de l'essentiel Cointribune !
Passionné des technologies Blockchain et des cryptomonnaies depuis plusieurs années, je crois fermement à l'adoption massive qui arrive. Toujours à l'affût des dernières tendances sur le marché des cryptomonnaies, je prends plaisir à partager avec vous tous ses secrets !
DISCLAIMER
The views, thoughts, and opinions expressed in this article belong solely to the author, and should not be taken as investment advice. Do your own research before taking any investment decisions.