Award-Winning Filmmaker Randall Miller Leverages Web3 to Crowdfund Animated Bottle Shock Remake
Getting informed
▪
Non-Fungible Token (NFT)
The beloved 2008 film starring the late Alan Rickman will be reimagined as a hand-drawn animation and will allow fans to finance the project and hold fractional ownership of the movie via web3-based crowdfunding platform, Funded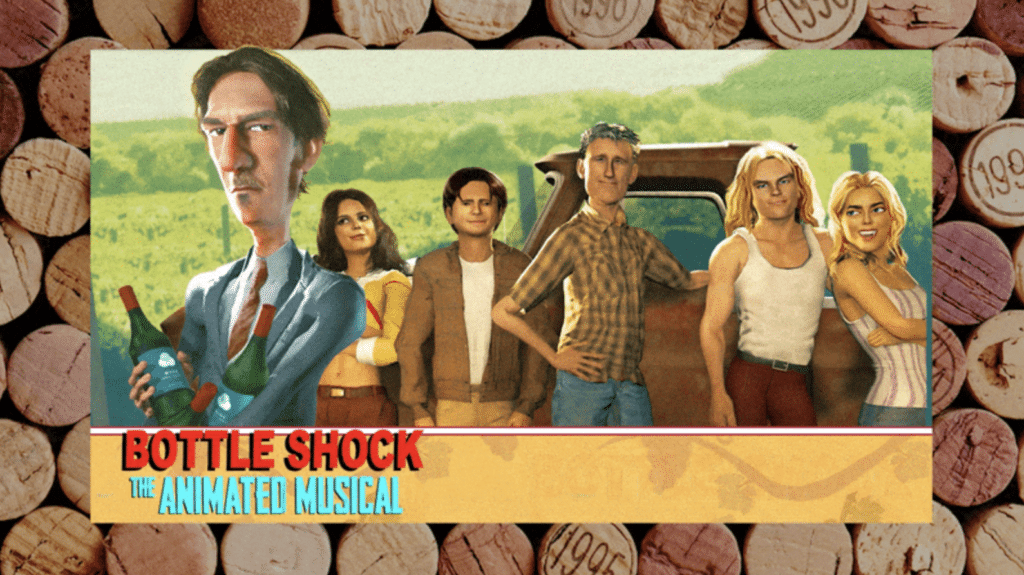 Bottle Shock, often considered the best wine film of all time will be remade as a hand drawn 3D animated movie to celebrate the film's 15th anniversary. The animated adaptation will be financed via Funded, a decentralized crowdfunding platform built on the Internet Computer blockchain (ICP) — the world's fastest general-purpose blockchain.  
Bottle Shock aims to raise $1,500,000 in Ethereum (ETH) and give every investor equity investment via fractional ownership — a concept in which multiple individuals or entities collectively own and share the rights and responsibilities of an asset. After the film breaks even, 50% of the profits will be allocated to crowdfunders and any other equity investors. Meanwhile, anyone contributing $20,000 or more will gain an Executive Producer credit.
Miller's crowdfunding platform of choice, Funded, represents an alternative to centralized crowdfunding platforms like Kickstarter and GoFundMe. Operating exclusively on the Internet Computer blockchain, the platform leverages NFTs to offer backers tangible "proof of ownership" in the projects they support. This approach holds promising potential for both equity and rewards-based crowdfunding.
Funded operates in an "all-or-nothing" model of crowdfunding to protect both project creators and backers and to ensure the success of every project. The project must meet its funding goal within a 30-day period, if not, all funds will be automatically reimbursed to backers.
These tokens will be tradable, and once the film is in profit, all NFT holder wallets will automatically receive their dividends in the form of an ETH payment.
Filmmaker and animator Michael Davis said: "The original Bottle Shock has aged like a fine wine, and its 15th anniversary gives us the perfect reason to reimagine a timeless story for a new generation. This represents a fantastic opportunity for movie lovers to be directly involved in financing a hit feature film."

Writer/producer Jody Savin adds, "Not only is this an exciting new form of funding that challenges the decades-old studio model, but it also gives cinema-goers a direct emotional and financial relationship with a film — as well as the chance to participate in the profits."  
The Bottle Shock remake is the latest example of crowdfunding via NFTs, which represents a revolutionary new funding model for creative projects. Other recent films financed via decentralized finance include the psychological thriller Fuzzy Head, and Prizefighter, starring Russell Crowe. 
"The crowdfunding of the Bottle Shock remake is yet another illustration of NFTs' incredible utility, with the potential to revolutionize financing for all kinds of creative projects," said Luke Dugdale, CEO of Funded. "Thanks to Internet Computer and Funded, anyone can build secure, affordable, and global crowdfunding, based on fractional ownership that automatically pays returns to participants, creating real value for users."
To learn more, please visit: https://funded.app/
About Funded
Funded is an innovative crowdfunding platform, harnessing the power of blockchain technology to transform ideas into reality. As a dynamic startup, we are passionate about connecting ambitious project creators with forward-thinking supporters. With a focus on transparency and security, Funded is redefining how the world supports and invests in the future. Dive in and crowdfund the future.
Maximize your Cointribune experience with our 'Read to Earn' program! Earn points for each article you read and gain access to exclusive rewards. Sign up now and start accruing benefits.
L'équipe éditoriale de Cointribune unit ses voix pour s'exprimer sur des thématiques propres aux cryptomonnaies, à l'investissement, au métaverse et aux NFT, tout en s'efforçant de répondre au mieux à vos interrogations.
Disclaimer:
The contents and products mentioned on this page are in no way endorsed by Cointribune and should not be construed as its responsibility.
Cointribune strives to provide readers with all relevant information available, but cannot guarantee its accuracy or completeness. Readers are urged to make their own inquiries before taking any action with respect to the company, and to assume full responsibility for their decisions. This article does not constitute investment advice or an offer or invitation to purchase any products or services.
Investing in digital financial assets involves risks.
Read more