Binance: Dazzling rise in the Lightning Network
Mon 28 Aug 2023 ▪
3
min of reading ▪ by
Getting informed
▪
Centralized Exchange (CEX)
The crypto sector is evolving at a relentless pace. Technological upheavals and major market players are constantly shaping the financial landscape. Among these players, Binance is undeniably one of the titans. And recently, its involvement in the Lightning Network has become a hot topic of discussion.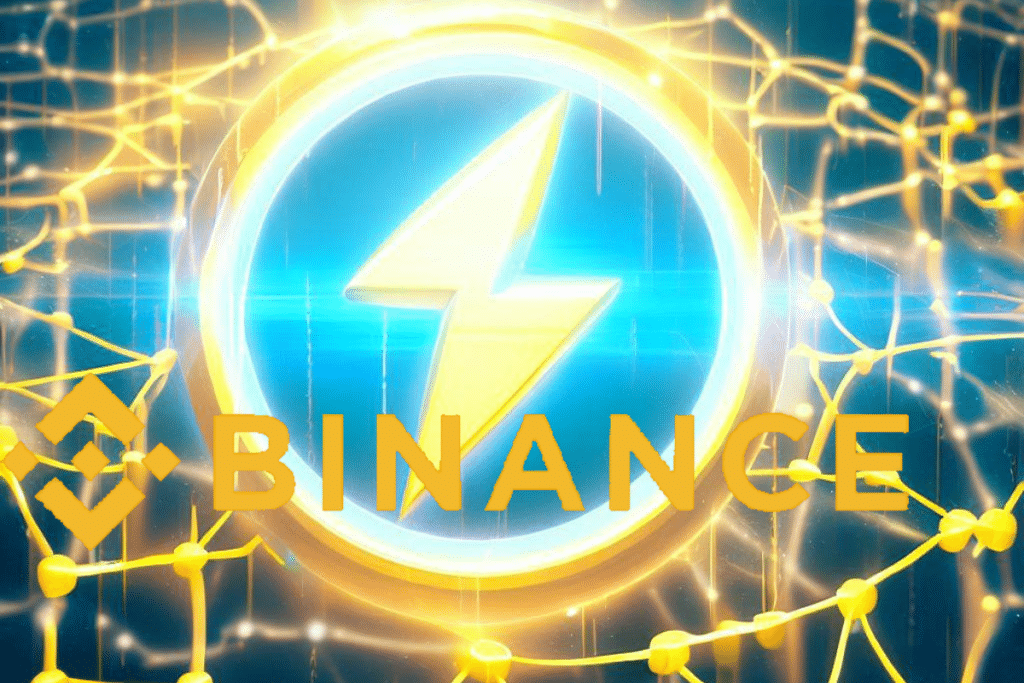 The dazzling rise of Binance's Lightning nodes
In the face of recent upheavals following the suspension of SEPA withdrawals, Binance remains unperturbed and holds its head high. Since its inception, the platform has never ceased to innovate. In the space of a week, Binance has shown surprising vigor in adopting the Lightning Network.
Its number of public channels has risen from 7 to 33, a dizzying expansion. At the same time, capacity has grown impressively, from 36 BTC to 77.73 BTC. This progression is far from fortuitous; it reflects a thoughtful and bold strategy.
But every advance has its own witnesses. Colin Wu, a renowned Chinese journalist, was quick to enlighten the crypto sphere on this Binance exploit, basing himself on data provided by Amboss Space. This lightning network exploration platform paints a clear picture: Binance is booming.
Binance's commitment: Beyond numbers
Behind these figures lies the essence of Binance's commitment to the Lightning Network. Ranking 14th in terms of capacity, the exchange underlines its strong desire to play a leading role in the expansion of this Layer 2 scaling solution for Bitcoin transactions.
The Lightning Network's overall capacity of 4,859.37 BTC testifies to its growing importance in the Bitcoin ecosystem. The network now boasts almost 18,000 nodes and over 73,000 channels. Binance's presence, with its total capacity approaching 8 billion satoshis, demonstrates its clear intention to establish itself as a leader in this universe.
Towards even brighter horizons in the crypto sphere
Binance's ascent into the Lightning Network is no mere flash in the pan, but a solid, long-term undertaking. And as the crypto giant continues to innovate and expand, one question remains: how far can Binance go?
With blockchain technology and the crypto sector constantly evolving, one thing is certain: Binance won't be resting on its laurels. Stay tuned, as the journey has only just begun and the threat of liquidation seems behind us.
Receive a summary of the news in the world of cryptocurrencies by subscribing to our new daily and weekly newsletter service so you don't miss any of the essentials of Cointribune!
Fasciné par le bitcoin depuis 2017, Evariste n'a cessé de se documenter sur le sujet. Si son premier intérêt s'est porté sur le trading, il essaie désormais activement d'appréhender toutes les avancées centrées sur les cryptomonnaies. En tant que rédacteur, il aspire à fournir en permanence un travail de haute qualité qui reflète l'état du secteur dans son ensemble.
DISCLAIMER
The views, thoughts, and opinions expressed in this article belong solely to the author, and should not be taken as investment advice. Do your own research before taking any investment decisions.