Binance: CZ dispels FUD and predicts the next crypto trend
Wed 31 May 2023 ▪
4
min of reading ▪ by
Getting informed
▪
Centralized Exchange (CEX)
In a recent interview on the Bankless podcast, Changpeng Zhao, the CEO of Binance, shared his perspective on the crypto industry and the current market. During the conversation, he addressed the persistent rumors (FUD) surrounding his company. Additionally, Zhao provided insight into the next major trend in the crypto space. Let's delve into the details of this interview.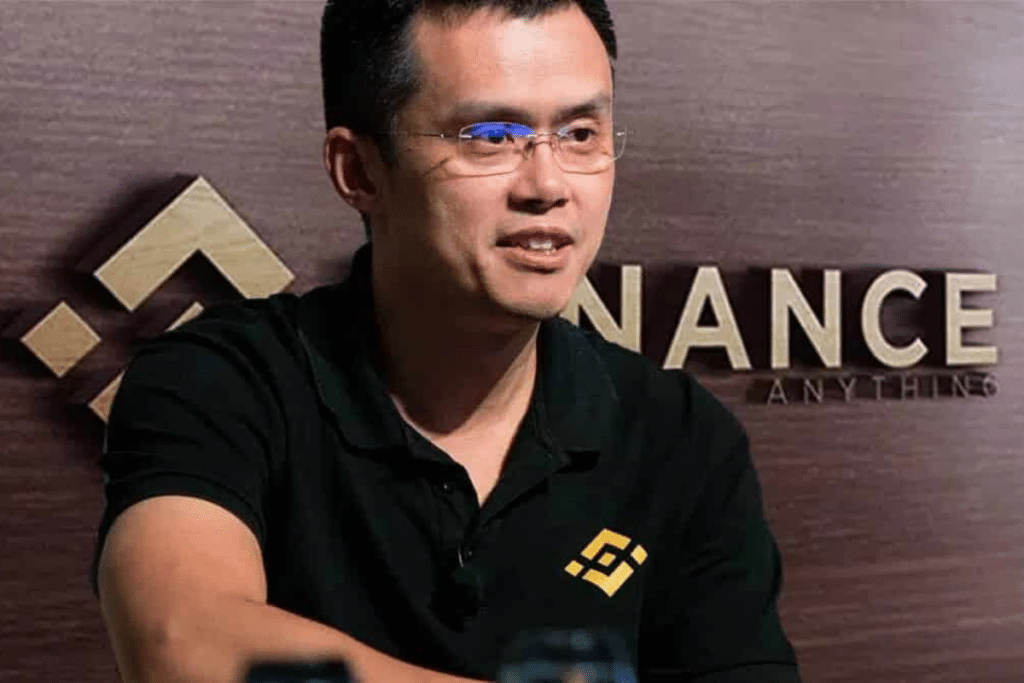 Dispelling rumors and Binance's transparency
In recent months, Binance has faced numerous accusations that have tarnished its reputation. Major media outlets, including Forbes, the Financial Times, and Reuters, have published reports questioning its fund management and alleged connections with China.
During his interview on the Bankless podcast, Changpeng Zhao discussed the recent controversies surrounding his company. He highlighted that the mainstream media tends to portray the crypto sector in a negative light. Due to Binance's size, the company often becomes a target of unfounded criticism.
Headlines mentioning Binance attract more attention from the public, thus fueling a vicious cycle of fear, uncertainty, and doubt (FUD).
If you write a negative article about a smaller exchange nobody cares … but if … you put Binance's name in the title, and hopefully something negative, people click more.
Engagement with regulators and industry cooperation
In the face of these media attacks, Changpeng Zhao reaffirmed Binance's commitment to transparency. He provided proof of reserve reports, demonstrating the company's strength. 
However, he astutely pointed out the limits of transparency. He explained that full disclosure of wallet addresses would compromise privacy, security, and competitiveness of the exchange.
Regarding global regulations, Zhao emphasized Binance's engagement in discussions with regulators. As a major player in the industry, regulatory authorities closely scrutinize the exchange.
However, Zhao noted that the crypto sector is moving towards increased cooperation with regulators. Citing examples such as Coinbase and Kraken. He put forth the thought-provoking idea that collective engagement could alleviate regulatory pressure on Binance. By distributing the responsibility for compliance.
According to CZ, the most promising regulations are taking shape in the Middle East and Europe, two regions where Binance is actively consolidating its presence.
But that's not all! The CEO of Binance also shared his viewpoint on the current state of the crypto market. He emphasized that the market is gradually recovering from the slowdown experienced in 2022. Which is creating a "mixed sentiment" among investors.
What's going to drive the next [cycle]? … everyone's looking for that right now … and when we're not sure, this is probably why a lot of people pile into memecoins … it shows that there are funds that are ready to be deployed.
Despite the persistent media assaults, Binance relentlessly strives to preserve its integrity and reputation within the dynamic crypto industry. The company remains committed to providing quality services while complying with the current regulatory requirements. It's worth noting that Binance has been registered with the French Financial Markets Authority (AMF) since May 2022. A crucial step to establish its presence in France and expand its operations.
Receive a summary of the news in the world of cryptocurrencies by subscribing to our new daily and weekly newsletter service so you don't miss any of the essentials of Cointribune!
Je m'appelle Charlotte, j'ai bientôt 22 ans, je suis née le 26 mai 2001 en Alsace en France. Je suis étudiante en France, et je prépare un Master axé sur la Traduction et les nouvelles technologies liées à la Traduction. Je parle couramment français, anglais et allemand.
DISCLAIMER
The views, thoughts, and opinions expressed in this article belong solely to the author, and should not be taken as investment advice. Do your own research before taking any investment decisions.