Shock in India: An unexpected global call for crypto regulation
Wed 06 Sep 2023 ▪
3
min of reading ▪ by
▪
Crypto regulation
In the bubbling vortex of the digital age, India is waking up to a message that is resonating in every corner of the globe. The nation, which proudly stands as a pioneer of the crypto revolution, is throwing a stone into the pond of established conventions, by advocating a global harmonization of regulations framing the cryptocurrency sector. An impetus driven by an unexpected figurehead, marking a decisive chapter in the digital odyssey of our century.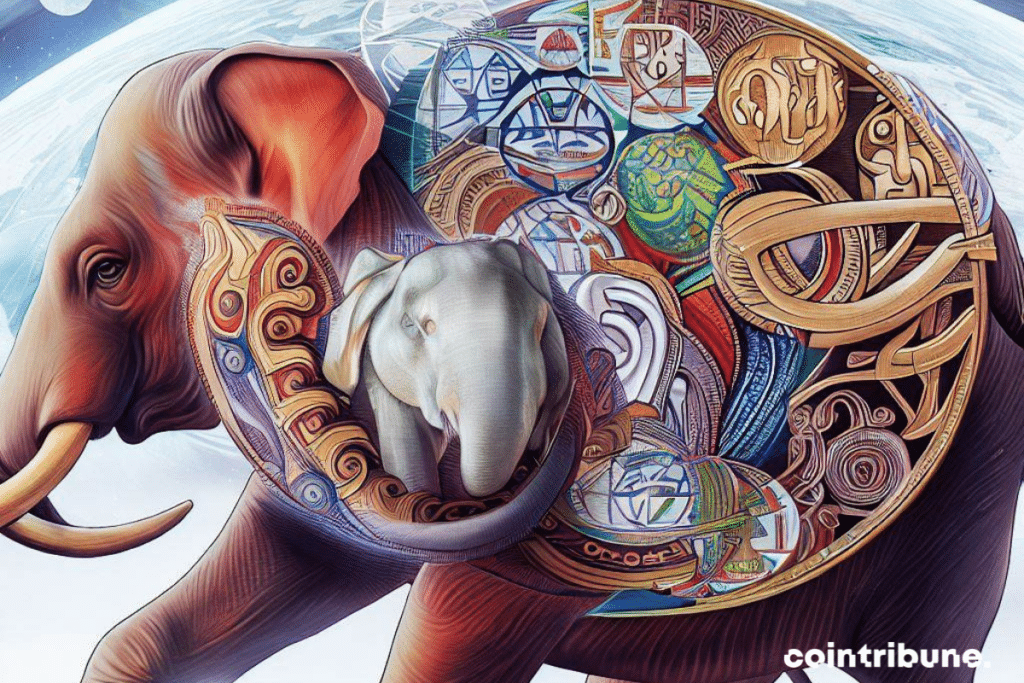 A digital odyssey
At a time when India and the Emirates are orchestrating a bold transition to de-dollarization, India is taking a position of enlightened leadership under the aegis of its Prime Minister, Narendra Modi.
"It's pointless to turn a blind eye or wish away this technological revolution. Instead, we must focus on adoption, democratization and a unified approach," he asserted in a video steeped in commitment and vision.
The message is clear: cryptocurrencies are not an ephemeral trend, but a major player in a rapidly changing world, requiring a globally harmonized regulatory framework.
In this way, the Indian Prime Minister positions himself as a visionary. Not only does he address the issue of cryptos, he also extends his thinking to all emerging technologies.
Indeed, he calls for regulation that transcends national borders. In this way, he aims to avoid a patchwork of standards and regulations, often the source of conflict and misunderstanding.
India: a rising force in the crypto sector
India's giant leap into the crypto sector hasn't been without a splash. With heavyweight players such as Ripple and Yes Bank, the country has positioned itself as a true vanguard in the sector.
This bold move is reminiscent of the craze for the digital rupee, a currency that symbolizes a resolutely modern and innovative India.
India stands at the dawn of a new era, ready to redefine the contours of the global financial landscape. Does this rallying cry, launched by Narendra Modi, mark the beginning of an unprecedented global collaboration, where countries join forces to erect a harmonized regulatory framework conducive to healthy, balanced growth in the crypto sector?
The future has yet to be written, but one thing is certain: the digital world has not finished surprising us. And, in a recent development that perfectly illustrates this trend, Mastercard and Nexo are joining forces, ushering in an unprecedented crypto revolution.
Receive a summary of the news in the world of cryptocurrencies by subscribing to our new daily and weekly newsletter service so you don't miss any of the essentials of Cointribune!
Fasciné par le bitcoin depuis 2017, Evariste n'a cessé de se documenter sur le sujet. Si son premier intérêt s'est porté sur le trading, il essaie désormais activement d'appréhender toutes les avancées centrées sur les cryptomonnaies. En tant que rédacteur, il aspire à fournir en permanence un travail de haute qualité qui reflète l'état du secteur dans son ensemble.
DISCLAIMER
The views, thoughts, and opinions expressed in this article belong solely to the author, and should not be taken as investment advice. Do your own research before taking any investment decisions.